Glen Rice Contract Information:
Signed a four-year, $36 million contract just before being traded to the Knicks on Sept. 20, 2000; Traded to Rockets in offseason; Traded to Utah in September 2003; Contract, which expired in 2003-04, was settled when he was released from Utah; Rice signed a contract with the Clippers in October 2003. Waived by the Clipper in January of 2004.
Recent RotoWire Articles Featuring Glen Rice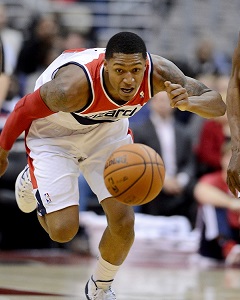 NBA Team Previews: Washington Wizards
Published September 5, 2014
Paul Pierce played a career-low 28 minutes on the Nets last season. Will his minutes go back over 30-plus per game, or is he too old at 37 years old?