IDP Fundamentals: Breaking Down the Positions
By Fred Meyer, RotoWire IDP Guru Originally published on August 18, 2005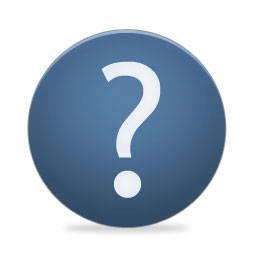 This article is part of our fantasy football help series.
We'll give you one good reason you should play in a league with individual defensive players: Ray Lewis. Any league that won't let you dig on a monster like Ray is a league not worth being in.
Want more reasons? Read on. The top 25 players on this list alone should give you chills.
Being able to cheer on ridiculous snake-like interception returns for touchdowns and three-sack games with that little added gusto is what this is all about.
There are a few essential profiles for defenders:
LINEBACKERS
4-3 MLB: These are the guys who approach 100 solo tackles and add some sacks and picks for good measure. Given the choice between 120 fantasy points from more tackles and less playmaking versus low tackles and higher playmaking, go for the tackler because his stats are more stable from year to year, and his production is more consistent from week to week.
3-4 ILB: Ray Lewis is one of these guys and pretty much fits the same profile as above. Some inside guys drop back into coverage on pass plays, and others are slotted to pass rush, so take a look at news reports and stat sheets to see who's doing what among the two inside guys.
4-3 WLB: With less blocking in front of them, but fewer plays coming their way, weaksiders tend to get fewer tackles than their middlemen, but see a bump in sacks or picks.
3-4 OLB: We're talking about edge rushers here. Guys like Terrell Suggs, who'd be defensive ends in a 4-3 alignment. They tend not to get the tackles needed to rank very highly among linebackers, but can be some of the best linemen in leagues that count them as such.
4-3 SLB: You don't want to touch these guys for the most part because they see far too much blocking to rate very well among linebackers.
SECONDARY
SS: Strong safeties are almost like linebackers in that they make a ton of tackles (upwards of 80-90) and are in position to grab some sacks at a relatively consistent clip. Their leg up on linebackers, of course, is the increased occurrence of interceptions. See Reed, Ed. Picks are notoriously fickle from year to year, but the top safeties each year rank right up there with the best linebackers.
FS, CB: Although free safeties are more likely to tackle well than corners, the profile here is pretty much the same. The good corners get as many tackles as free safeties and make up the difference with interceptions. There are always free safeties and corners in the top 20 among defensive backs, but it's usually different ones each year since picks can be so random. With linemen and linebackers, there's a core of usual suspects you can rely on each year, but in the secondary, where careers peak and fizzle far more quickly, that group is much smaller.
DEFENSIVE LINEMEN
4-3 DE: These are your premier sack artists like Julius Peppers, Michael Strahan and Simeon Rice. Some do it with speed, some with strength, but the best ones get 50-plus solo tackles and double-digit sacks. Most are in the 35-45 solo-tackle range, however.
4-3 DT: What tackles do doesn't often show up in the stat sheet, though some are very good at tackling and are fantasy worthy with 50-plus solo stops and five-plus sacks. Some, like Kevin Williams, are every bit as productive as ends. But for the most part, these guys aren't too interesting statistically.
3-4 Linemen: These guys are better known for their ability to plug holes and eat blockers while the rushing linebackers get the glory. Take a pass on these.
Overall, look for middle and weakside linebackers for your linebacker slots, safeties for your defensive back slots, and defensive ends for your lineman slots. With flexible slots, you'll want to concentrate on linebackers and safeties, since they score far more points than linemen.