This article is part of our The Lineup Card series.

Thursday's Starters
Tigers (Justin Verlander - R) at Indians (Justin Masterson - R), 12:05
Braves (Randall Delgado - R) at Reds (Homer Bailey - R), 7:10
Padres (Eric Stults - L) at Mets (Jeremy Hefner - R), 7:10
Giants (Ryan Vogelsong - R) at Marlins (Anibal Sanchez - R), 7:10
Twins (Cole De Vries - R) at White Sox (Philip Humber - R), 8:10
Phillies (Joe Blanton - R) at Cardinals (Jake Westbrook - R), 8:15
Angels (Dan Haren - R) at Mariners (Jason Vargas - L), 10:10
Day Game After Night Game: DET/CLE
Injuries
Day-to-Day
Jimmy Rollins, SS, PHI - (Personal) Out of the lineup Wednesday; scheduled to rejoin team on Thursday.
Jack Hannahan, 3B, CLE - (Back) Reportedly looked good during batting practice session Wednesday.
Chipper Jones, 3B, ATL - (Calf) Sat out of Wednesday's game.
Omar Infante, 2B, MIA - (Personal) Returned to the Miami lineup on Wednesday.
Erick Aybar, SS, LAA - (Knee) Not in the starting lineup Wednesday.
Graham Godfrey, SP, OAK - (Finger) Given the OK to make his next scheduled start.
Jordan Schafer, OF, HOU - (Toe) Flare-up of toe injury could sideline him for a few days.
Paul Konerko, 1B, CHW - (Eye) Went 2-for-4 with a double and RBI in return to lineup Tuesday.
Austin Jackson, OF, DET - (Abdomen) Could be headed to the 15-day DL after missing the last two games.
Jason Hammel, SP, BAL - (Knee) Expects to make scheduled start Friday after having knee drained on Monday.
Miguel Montero, C, ARI - (Groin) Will likely miss a few days but probably will avoid DL.
Disabled List
Vernon Wells, OF, LAA - (Thumb) Underwent successful surgery to repair ligament; will require 8-to-10 weeks of recovery.
Darnell McDonald, OF, BOS - (Oblique) Took some swings in the batting cage before Wednesday's game.
Brian Roberts, 2B, BAL - (Concussion) Started in his first rehab game for Double-A Bowie Wednesday.
Yuniesky Betancourt, SS, KC - (Ankle) Expected to begin rehab assignment at Double-A Northern Arkansas on Thursday.
Sam Fuld, OF, TB - (Wrist) Exam went well on Tuesday and hopes to return by August.
Ryan Raburn, 2B, DET - (Personal) Expected to return Friday after being placed on bereavement list.
Zach Britton, SP, BAL - (Shoulder) Will make first rehab start on Saturday and could require a few starts in the minors.
Yoenis Cespedes, OF, OAK - (Hand) Hopes to begin swinging a bat on Wednesday.
Aaron Cook, SP, BOS - (Knee) Remains troubled with cut above his knee and will not begin rehab assignment this week.
Transactions
Activated from the DL
Jason Grilli, RP, PIT (bereavement list)
Called Up
Quinton Berry, OF, DET
Sent Down
Jeff Locke, RP, PIT
Designated For Assignment
Collin Balester, RP, DET
Closer Watch
Arizona - J.J. Putz may be finding himself on shaky ground after blowing his third save of the season in a loss to the Dodgers. Although his K/BB and strikeout rates remain as strong as ever, Putz has been troubled by allowing an abnormally high .317 batting average and a slightly higher flyball ratio. While the numbers seem to suggest a bit of bad luck for Putz, his 7.20 ERA and 1.53 WHIP could make setup man David Hernandez more enticing.
Boston - Alfredo Aceves has continued to roll, as he recorded his ninth straight save by allowing no baserunners in 1.1 innings in Wednesday's win. Aceves has steadied the ship since being blown up early in the season, lowering his ERA to a not-quite-as-unsightly 4.15. He should retain closing duties unless Boston decides to give Aceves a run as a starting pitcher in light of the struggles of Clay Buchholz and Daniel Bard.
Miami - Heath Bell is back in the good graces of fantasy owners after successfully recording four straight save opportunities without allowing a run. Even if Bell has righted the ship to an extent, he still remains a risk going forward because of his incredibly shrinking strikeout rate. Bell has just one strikeout in those four straight saves, and his BB:K ratio sits at a horrendous 12:9 over 16.1 innings. If you're not in dire need of saves, consider shopping Bell, as another blowup could be on the horizon.
Washington - As was highlighted in Wednesday's Lineup Card, the Nationals are expected to use a closer committee with the removal of incumbent Henry Rodriguez. Even so, consider Tyler Clippard the favorite to receive the most opportunities, as his proven track record and better repertoire make him more likely to stick in the role over Sean Burnett or Craig Stammen. Clippard successfully recorded the save in his first opportunity on Tuesday.
Recommended PickupAlex Cobb, SP, TB - With Jeff Niemann headed to the 60-day DL, a spot is finally opened up for Cobb, who would likely be a fixture in Tampa Bay's rotation if not for the Rays' incredible pitching depth. After compiling a 1.87 ERA and 70 strikeouts in 67.1 innings with Triple-A Durham last season, Cobb succeeded when summoned to the Big Show, recording a 3.42 in his nine-start stint before an injury sidelined him the rest of the way. Now healthy, Cobb picked up where he left off in the majors when recalled to replace Niemann last Saturday, as he went seven innings and allowed two runs while striking out six. Cobb will start again on Friday in Boston, and expect him to be a viable back end pitching option in AL-only and deeper mixed leagues.

Other recent recommendations:Tyler Clippard, Jarrod Saltalamacchia, Andy Dirks, and Felipe Paulino

Draft Street Competition
If you missed out on our recent free roll with DraftStreet, don't worry - we have another chance for you to take home some serious cash.

Register for a free account at DraftStreet.com today and start practicing. Remember to use bonus code Rotowire on your first deposit to get some extra cash released into your account as you play.

As a reminder, the competition will be an MLB Salary Cap league where values for each player are set based on projected fantasy value each day and your mission is to find the bargains and make the best 14 player team possible within the $100,000 budget.

Be sure to come back to RotoWire's Daily Lineup Card every day for all the analysis you need to dominate the competition and take home cash on DraftStreet.

Draft Street Lineup
C – Yadier Molina ($7,531)
1B – Joey Votto ($9,950)
2B – Dan Uggla ($6,098)
3B – David Freese ($5,361)
SS – Alexei Ramirez ($3,421)
OF – Mike Trout ($8,368)
OF – Michael Bourn ($8,516)
OF – Giancarlo Stanton ($8,120)
U – Melky Cabrera ($8,163)
U – Kendrys Morales ($5,489)
SP – Eric Stults ($8,013)
SP – Jeremy Hefner ($7,199)
RP – Aroldis Chapman ($2,608)
P – Dan Haren ($10,881)

Total: $99,718

Register for a free account at DraftStreet.com and start playing daily fantasy sports games today!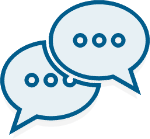 Join Our Subscriber-Only MLB Chat on Slack
Chat with our writers and other RotoWire MLB fans on Slack for all the pre-game info and in-game banter. Send an email to
support@rotowire.com
for exclusive access.