This article is part of our Collette Calls series.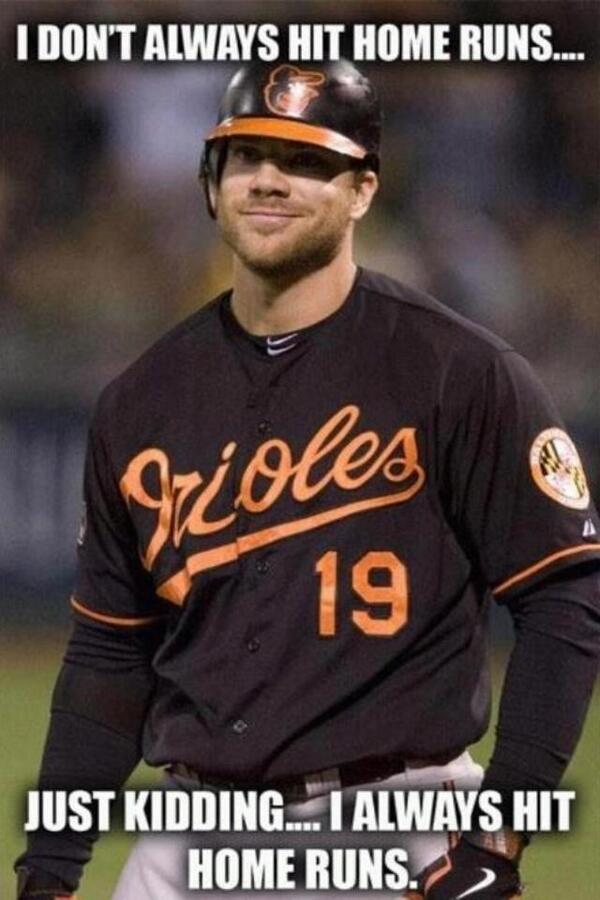 Have yourself a week, Chris Davis. He has made the game of baseball look like the game of softball with his numbers dating back into late last season. A few years ago, baseball had fun with Matt Wieters facts as fans patiently waited for the Orioles to promote him. It may be time to do the same with Davis before this fun runs out. Perhaps:




Chris Davis eats at Chick Fil A on Sundays.




Chris Davis' home runs fly further than North Korea's missiles can fly.




Chris Davis can get Democrats and Republicans to compromise.




The city of Houston has Chris Davis on retainer when they set a date to demolish the Astrodome.




On the seventh day, God rested….in his barcalounger to watch Chris Davis hit a baseball.



Over his last 10 regular season games, Davis has hit an absurd .444/.500/1.361 with 10 home runs, three doubles, and 24 ru
You've reached the end of our free article preview.