This article is part of our NFL Barometer series.


NFL Barometer
By Dalton Del Don
RotoWire Writer



UPGRADES
Frank Gore – He's back. Gore still isn't 100 percent, continuing to fight through an ankle injury, but he showed enough explosiveness Sunday to give fantasy owners quite a bit of optimism heading into the stretch run. He recorded his first 100-yard rushing day of the season and scored for the first time since Week 2, running hard and breaking many tackles in the process. Gore was effectively used in the passing game (11 catches, 98 yards), so expect that trend to continue.


Kolby Smith – Any big performance by a running back against the NFL's worst run defense needs to be taken with a grain of salt, but Smith impressed Sunday, shedding would-be tacklers with surprising shiftiness. The Raiders front seven can be easily pushed around, so it remains to be seen how this KC unit will do, but Smith's fresh legs were apparent as a big upgrade over the recently retired Priest Holmes. With Larry Johnson (foot) almost certainly out for the season, Smith is firmly on the fantasy scene.


Andre Hall – Hall followed his impressive Monday night audition in Week 11 with a another nice effort Sunday in his first career start, totaling 167 yards and a touchdown. Hall doesn't have ideal size, but he's extremely quick and was used effectively on tosses to the outside. Any Broncos running back can put up big numbers, but Hall has shown the ability to truly excel if given the opportunity. Still, he's going to find himself fighting for touches with Travis Henry (knee) and/or Selvin Young (knee) as soon as this week.


Adrian Peterson – While many have clamored for Peterson to take over running back duties in Chicago for weeks now, a serious Cedric Benson ankle injury finally made it happen. Peterson hasn't been great in limited work this year (3.6 YPC), and the Bears' run blocking isn't anything special, but Peterson figures to be the team's primary ballcarrier the rest of the season. Because he's so active in the passing game, Peterson's fantasy upside is actually greater than Benson's ever was, and his fantastic late four-yard touchdown run Sunday – in which he carried multiple defenders on his back – exhibited a toughness previously missing from Chicago's backfield.


Wes Welker – With teams forced to roll extra coverage Randy Moss' way, Welker's already impressive numbers figure to only rise. He's on pace to finish the season with 118 catches for 1,277 yards and 10 touchdowns. Welker is targeted like a true No. 1 wide receiver because the Patriots throw so much regardless of game situations. Considering that, and Tom Brady's efficiency, expect Welker's strong numbers to continue.


Larry Fitzgerald – Maybe Anquan Boldin's lingering hip injury helped speed up the process, but Fitzgerald has finally arrived as one of the NFL's truly elite wide receivers. A model of consistency, Fitzgerald has had at least 74 receiving yards in every game since Week 1 this season. Scoring five times the past three games, Fitzgerald is on pace to finish the year with 109 catches for 1,542 yards and nine touchdowns. With Edgerrin James and the running game grounded, expect Arizona to continue being pass-happy, leading to more big numbers from Fitzgerald.


Calvin Johnson – After failing to receive more than five looks or record more than three catches in any game since Week 2, Johnson was targeted early and often on Thanksgiving. It might be a sign his back injury is behind him, as the team clearly entered him into the game plan more than usual. Despite what has been a disappointing rookie season, Johnson has the size and speed to be an elite receiver in this league, and Thursday's game gave only a glimpse of much bigger things to come.


Rudi Johnson – Not that he was truly impressive Sunday – he averaged just 3.5 YPC and didn't record a catch – but Johnson was utilized like Cincinnati's workhorse back, given 25 of the team's 36 carries. No other running back received more than five totes, with main competitor Kenny Watson limited to just four rushing attempts. Johnson also reached paydirt for the first time all season. With an upcoming schedule featuring the Rams, 49ers and Browns, he could become a major fantasy factor down the stretch.


Kellen Winslow – Winslow has overcome serious past injuries to develop into one of the league's best tight ends, with only Antonio Gates matching his athleticism. Winslow's hands are second to none, and he's on pace to finish with 90 catches for 1,271 yards. He's too fast for linebackers and too strong for defensive backs. Cleveland's passing attack in full gear, Winslow might end up being fantasy football's most valuable tight end this year.


Justin Fargas – Despite durability concerns, Fargas is being used like a true workhorse in Oakland with at least 24 touches in four consecutive games. Tom Cable's zone-blocking scheme is working quite well, and Fargas is taking full advantage of the opportunity, averaging 4.8 YPC while staying active in the passing game. Fargas lacks ideal vision, but he's quick to the hole and exudes toughness. He has excellent long-speed and is a must-start in fantasy leagues.


Marques Colston – Through the season's first seven weeks, Colston compiled 26 catches for 263 yards and two touchdowns, as whispers of a "sophomore slump" grew louder. Since then, he's hauled in 42 balls for 584 yards and four touchdowns in the last five games. Drew Brees has the Saints passing game back on track, and Colston is clearly the team's No. 1 option. He's especially valuable in points-per-reception leagues.


NO CHANGE


LaDainian Tomlinson – No doubt fantasy owners expected more from Tomlinson this season. He's failed to average even 4.0 YPC in a game over the past month and is on pace to finish with 16 fewer touchdowns than last year. Still, he's remained durable, and in a year void of big seasons from running backs, Tomlinson's solid campaign has to be appreciated. With home matchups against the Lions and the Broncos during the heart of most leagues' fantasy playoffs, he could end up paying major dividends to owners who make it that far.


Clinton Portis – After rushing for 333 yards in a two-week stretch, Portis gained just 104 yards on the ground the last couple of games. The discrepancy is directly related to the level of opponent, and Portis remains Washington's workhorse. The Redskins have upcoming matchups at home against Buffalo and Chicago, followed by road tilts at the New York Giants and in Minnesota, so expect a similar four-game stretch coming up.


Reggie Bush – A painful shin injury and a lopsided score were likely the main culprits behind Bush's limited carries (nine) Sunday, but it's at least a mild concern moving forward. Aaron Stecker and Pierre Thomas totaled 25 rushes but with minimal success (3.0 YPC). Bush remains active in the passing game, so his yardage totals are always solid, but disconcerting is his utter lack of explosiveness, which he apparently left in college. On 202 touches this season, Bush has yet to break a play for more than 25 yards.


DOWNGRADES


Eli Manning – After Sunday's performance, which saw him throw four interceptions (three returned for scores), Manning has officially gone from top prospect failing to live up to his surname to a big liability for New York. In 52 career games, he's had an unacceptable 6.3 YPA with a 55.1 completion percentage. Sunday's game was especially brutal because it came against the Vikings' 32nd-ranked pass defense. Manning's 16:15 TD:INT ratio this season is not good, and neither are his future prospects in this league.


Edgerrin James – James hasn't topped 90 rushing yards in a game since Week 2. He's virtually ignored in the passing game and has averaged a paltry 3.29 YPC the past 10 weeks. If he's going to be removed from goal-line situations – like he was Sunday – he's unusable in fantasy leagues. James hasn't had even a 10-yard run since Oct. 21.


D.J. Hackett – Hackett appeared to be a fantasy savior, plucked off many waiver wires a few weeks back and performing like a Top-10 WR. Unfortunately, he suffered a potentially serious ankle injury Sunday, another blow to an injury-riddled 2007. Deion Branch and Bobby Engram both see major boosts in fantasy value if Hackett is forced to miss much time (which looks likely), as Seattle's passing game is quite potent.


Marc Bulger – Few players have had more frustrating seasons than Bulger, who has career-lows in completion percentage (60.9) and YPA (6.4). If the 6:9 TD:INT ratio wasn't bad enough, he simply can't stay healthy, as a concussion was the latest blow to knock Bulger out of a game Sunday. With a battered and ineffective offensive line in front of him, Bulger simply can't be counted on in fantasy leagues, and that's assuming he can even return this year from what appeared to be a pretty severe concussion.


LenDale White – Whether it is the Titans' inability to stop the run dictating more pass attempts, or White's lack of conditioning leading to him wearing down as the season progresses, the running back has been virtually non-existent for three consecutive games now. The past three weeks, White has 29 carries for 81 yards, good for a 2.8 YPC clip. To make matters worse, the last two efforts came against Denver and Cincinnati – two of the NFL's worst run defenses. While a plethora of opportunities make White's overall season totals look solid enough, his 3.5 YPC for the season reveals a very sluggish runner. He's going to have to improve his conditioning if he wants to remain a starter in this league.


David Carr – What else can be said at this point? Carr has managed just three touchdown passes in six games this season. In four starts, he's had a microscopic 4.4 YPA with a pathetic 50.5 completion percentage. Despite holding onto the ball far too long, Carr rarely goes downfield. It's now obvious Carr's past struggles in Houston stemmed much deeper than a poor offensive line, and, at this point, he'll be fortunate to remain in the league as a backup.


J.P. Losman - Sure, the Jaguars field a good secondary, but they were missing key cog Rashean Mathis on Sunday, and Losman still managed a weak 5.3 YPA. In seven starts this season, Losman hasn't had a multi-touchdown game. Coach Dick Jauron already announced that Trent Edwards will replace Losman at quarterback – something the team has been itching to do anyway – so Losman's days in a Bills uniform appear to be numbered.


Kellen Clemens – Clemens has faced some pretty good secondaries since taking over starting quarterback duties, but his numbers are downright ugly. He's gotten 5.6 YPA with a 49.1 completion percentage and a 3:6 TD:INT ratio. His future may very well be bright, but it's clear some major growing pains are going to happen first, and he might not be as ready as some had hoped. With an unstable offensive line in front of an inaccurate Clemens, fantasy owners need to stay away unless it's a keeper league.


Alge Crumpler – Injuries and abysmal quarterback play have suppressed Crumpler's usually solid numbers to the point that he is unusable in fantasy leagues this season. He's on pace to finish with 413 yards and three touchdowns this year, both career worsts. At least one person misses Michael Vick's presence in Atlanta.
Article first appeared 11/26/07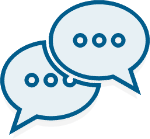 Join Our Subscriber-Only NFL Chat on Slack
Chat with our writers and other RotoWire NFL fans on Slack for all the pre-game info and in-game banter. Send an email to
support@rotowire.com
for exclusive access.