This article is part of our According to the Data series.
Which Draft Slot is Most Valuable? A Follow-Up Analysis
You've waited all summer for your big fantasy football draft. All of the prep work is finished - projections, tiered rankings, consistency calculations. Yup, you're certain the countless hours of work you put in will give you a leg up on the competition... Except you just found out you have the 12th overall pick. Season over.
While nothing can be quite a buzzkill like landing a less-than-ideal draft spot, chances are the pick you own might be better - or worse - than you think. Last week, I published an article that attempted to calculate which draft spots have been the best over the last half-decade. You can consult that article for more information, but here are the results: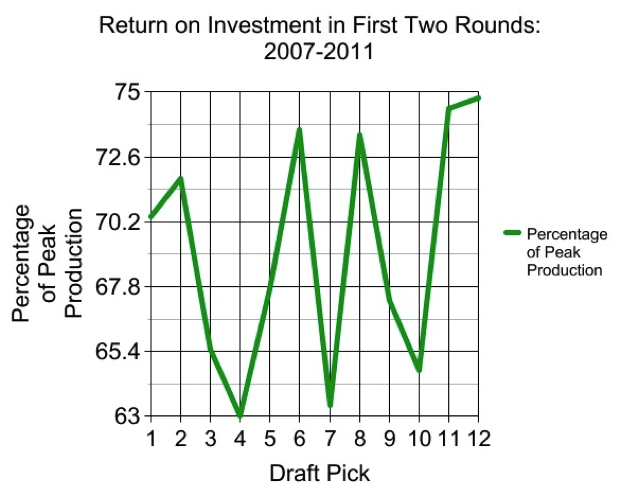 Over the past five years, the 12th draft spot has actually provided the greatest retu
You've reached the end of our free article preview.