2013-14 Fantasy Hockey Outlook
Garbutt provides the energy typical of a speedy fourth line NHLer, but that's about all he's good for. He'll get tossed over the boards, hit someone in the corner to wake the team up and then return to the bench. Lather, rinse, repeat.
Recent RotoWire Articles Featuring Ryan Garbutt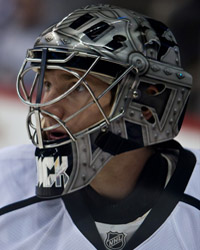 From the Press Box: First Round Preview
Published April 16, 2014
Paul Bruno laments that the Kings and the Sharks have to meet up in the first round of the playoffs, and he predicts each of the first round series.