Kevin Westgarth Contract Information:
In September of 2011, Westgarth agreed to a two-year, $1.45-million contract extension. Westgarth will make $700,000 in 2012-13 and $750,000 in 2013-14.
Recent RotoWire Articles Featuring Kevin Westgarth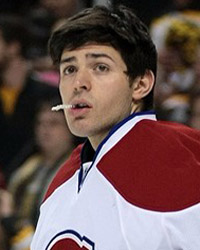 Published March 29, 2014
With the exception of Carey Price and Montreal, it's been a long, cold winter for the other six NHL teams in the Great White North.