This article is part of our Collette Calls series.
I hope everyone had an amazing Memorial Day weekend with friends and family. I spent the weekend in Chicago with my family enjoying some amazing weather, taking my kids to Wrigley Field for the first time, and also took them to the Museum of Science and Industry. While walking out of the U-505 exhibit, I was able to snap this picture, which reminds us that the three-day weekend at the end of May is about more than beer, barbecue and an extra day off.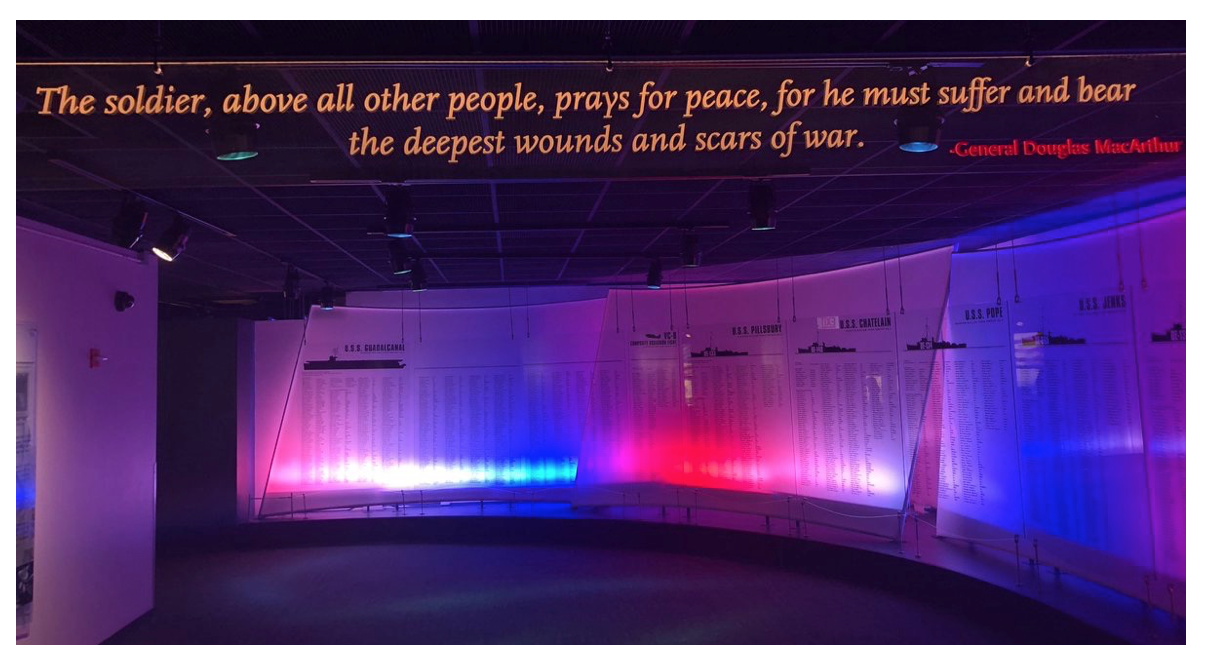 This week's piece is more of a grab bag of thoughts as no single item dominated my list of things to discuss as I finally had some time to sit down and write.
One thing I had penciled down to discuss was how we can often become biased about our favorite player. The batter should be doing better than he is, or the pitcher is getting squeezed. Stacy Gotsulias of Baseball Prospectus does not hide her Yankee fandom. She also does not describe her disdain for how she feels Aaron Judge gets shafted by umpires on calling strikes:
I'm sick of balls being called strikes on Judge. It's ridiculous.

— Stacey Gotsulias (@StaceGots)

May 27, 2018
She has made a similar tweet a few times in recent weeks, so I sat down to look at the data around how many times Judge has indeed been victimized by an expanded strike zone. Turns out, Stacy is right and it isn't even close as Judge has