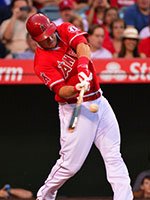 At RotoWire, that's the gift that we give each one of our subscribers: a better shot at feeling like a champ. We could go on and on about all the features we provide (rankings, projections, cheat sheets, one-on-one expert Q&A, etc), but the only thing that matters is that we will give you a much better shot at glory this season.
These are our custom fantasy rankings for 2018 with full projections for each player. If you're looking for a sortable list of the best players to draft, this is it.
If your league holds an auction draft, it can be hard to know how much to bid for each player. Our auction values solve that problem by providing dollar values to guide you.
Cheat sheets are a great way to see the whole picture quickly during your draft. These compact rankings are a great way to feel in control in the middle of a fast-paced draft.
Rookies and minor-leaguers are some of the best opportunities to grab some surplus value during your draft. Our prospect coverage will give you an advantage over the competition.
Our expert question and answer service essentially gives you personal access to your own team of fantasy baseball experts when you need them most. If you need help, just ask us.
Finding hidden gems can be the difference between landing in the middle of the pack and winning your league.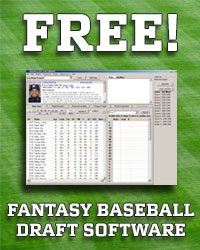 RotoWire's Fantasy Baseball Draft Software
allows you to input the results of your draft as it happens and make adjustments to your strategy on the fly. All of the RotoWire projections are included and automatically updated throughout the pre-season in a downloadable application you can take to your draft.
Latest Fantasy Baseball Articles
RotoWire Fantasy Baseball Columns
We put out a wide variety of content throughout preseason, the regular season, playoffs, and the offseason. These are the fantasy baseball columns you can expect to read on regular basis throughout the season: