This article is part of our Staff Picks series.
Stopa won Week 14 with a 9-6-1 mark, and DDD is pushing for the all-time low after going 4-11-1. I'm still six games behind Pianowski in second place.
This week, we have five more unanimous picks: the Chargers, Packers, Browns, Seahawks and Buccaneers. The Chargers are also Stopa's best bet, and Pianowski and I both have the Redskins as our best bets.
Erickson
Pianowski
Liss
Stopa
Del Don
Broncos -2.5 at Colts
Colts
Broncos
Colts
Broncos
Broncos
Bears +5.5 at Lions
Lions
Bears
Bears
Bears
Bears
Chargers -1 at Chiefs
Chargers
Chargers
Chargers
Chargers
Chargers
Eagles -7.5 a
You've reached the end of our free article preview.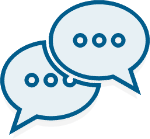 Join Our Subscriber-Only NFL Chat on Slack
Chat with our writers and other RotoWire NFL fans on Slack for all the pre-game info and in-game banter. Send an email to
support@rotowire.com
for exclusive access.