This article is part of our Collette Calls series.
Welcome to the 2018 postseason. I hope you are reading this article fully showered after a Yoohoo shower after winning your league title. I did not finish any higher than third in any of my leagues but also didn't finish in the bottom three in any, so I have that going for me, which is nice.
Before getting into this week's article, I did complete a final report card for my 60 bold predictions for the season. I've already written about one or two of them, and will do a few more over the course of this offseason, but wanted to go through the public accountability of where I hit (green), where I came close (yellow), and where I swung and missed like Javy Baez at a 58 foot changeup (red).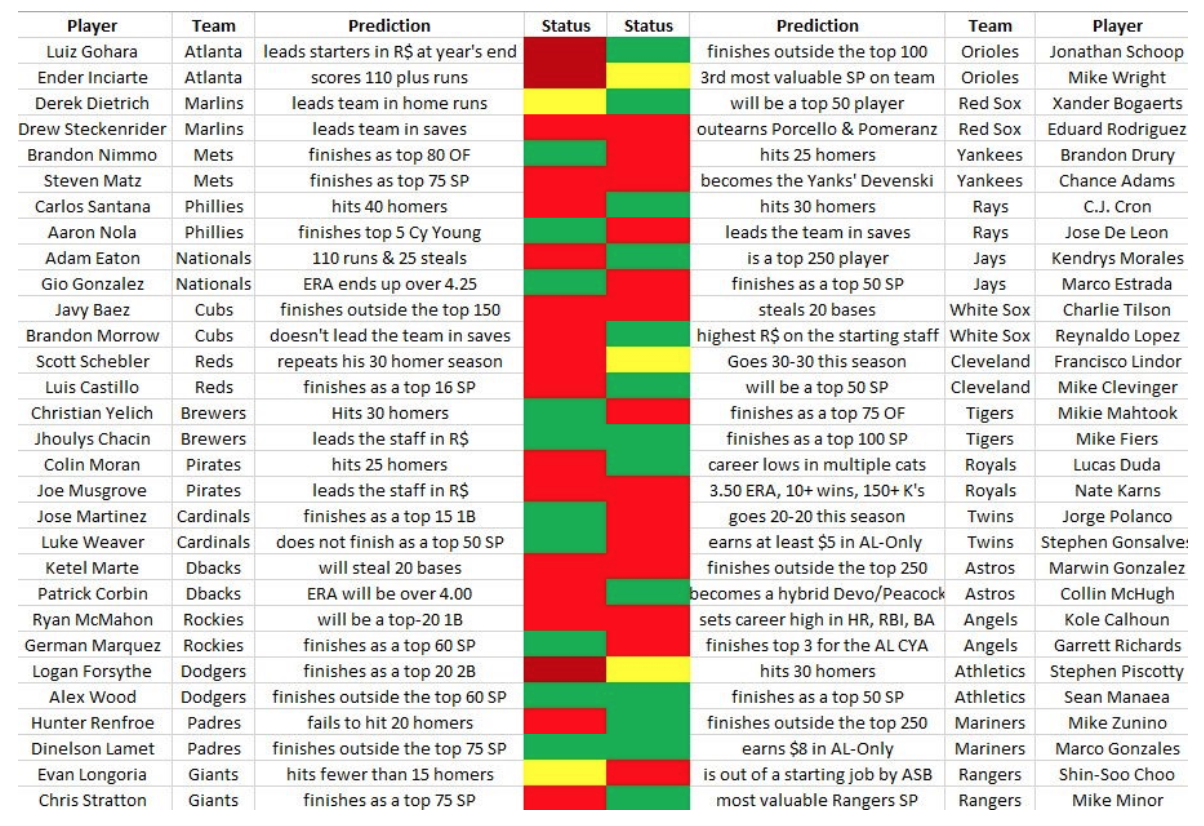 I made some predictions about players getting to 30 homers, and a few came true, most notably C.J. Cron and Christian Yelich. One player I faded on power was Evan Longoria, stating he would hit fewer than 15 home runs. He heard me and ended up hitting 16. The other player I faded was Lucas Duda, and that one worked out rather well for me. There were an unmagnificent seven players that had massive drops in their power from 2017 to 2018:
•Jay Bruce: lost 27 homers
•Aaron Judge: lost 25 homers
•Domingo Santana: lost 25 homers
•Josh Donaldson: lost 25 homers
•Steven Souza Jr: lost 25