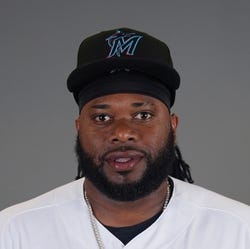 Rest-of-Season Projections
2023 Fantasy Outlook
Entering his age-36 season on the back of a three-year stretch in which he produced a 4.59 ERA, Cueto didn't generate much fanfare when he signed with the White Sox just three days before Opening Day. The late signing meant he wasn't ready to join the big-league club until mid-May, but he went on to produce an impressive 3.35 ERA in 25 outings. While that certainly helped many fantasy teams last year, there are reasons to doubt a repeat performance this season, with his 4.49 SIERA suggesting a heavy dose of skepticism. Cueto's 5.1 BB% was quite strong, but his 15.7 K% was second-worst among pitchers who threw at least 150 innings. Much of his success was thanks to his ability to avoid homers, but he got there via an unsustainably low 7.7% HR/FB rate rather than by keeping the ball on the ground at a high clip. The righty's resurgence was one of the better stories of 2022, and it's possible the wily veteran will produce a suitable follow-up act aftering joining Miami on a one-year deal, but that's far from guaranteed.
Read Past Outlooks
$Signed a one-year, $6 million contract with the Marlins in January of 2023. Contract includes $10.5 million team option ($2.5 million buyout) for 2024. The option was declined in November of 2023.

Free agent after option declined
ANALYSIS
Cueto will get a $2.5 buyout and is now a free agent. The 37-year-old hurler struggled during his lone season in Miami, collecting a 6.02 ERA over 13 appearances (10 starts). Cueto might have to settle for a minor-league contract this offseason if he wants to continue his career.
Read More News
Pitching Stats
Loading Pitching Stats...
2023
2022
2021
2020
2019
2018
2017
2023 MLB Game Log

Calculate Stats Over Time
Just click on any two dates.
Scoring
FanDuel
DraftKings
Yahoo DFS
Loading Pitching Game Log...
2022 MLB Game Log

Calculate Stats Over Time
Just click on any two dates.
Scoring
FanDuel
DraftKings
Yahoo DFS
Loading Pitching Game Log...
2021 MLB Game Log

Calculate Stats Over Time
Just click on any two dates.
Scoring
FanDuel
DraftKings
Yahoo DFS
Loading Pitching Game Log...
2020 MLB Game Log

Calculate Stats Over Time
Just click on any two dates.
Scoring
FanDuel
DraftKings
Yahoo DFS
Loading Pitching Game Log...
2019 MLB Game Log

Calculate Stats Over Time
Just click on any two dates.
Scoring
FanDuel
DraftKings
Yahoo DFS
Loading Pitching Game Log...
2018 MLB Game Log

Calculate Stats Over Time
Just click on any two dates.
Scoring
FanDuel
DraftKings
Yahoo DFS
Loading Pitching Game Log...
2017 MLB Game Log

Calculate Stats Over Time
Just click on any two dates.
Scoring
FanDuel
DraftKings
Yahoo DFS
Loading Pitching Game Log...
Minor League Game Log

Calculate Stats Over Time
Just click on any two dates.
Loading Minor League Pitching Game Log...
Pitching Appearances Breakdown
How many pitches does Johnny Cueto generally throw?
What part of the game does Johnny Cueto generally pitch?
% Games Reaching Innings Threshold
% Games By Number of Innings Pitched
Left/Right Pitching Splits
BAA
K
BB
H
HR
Since 2021

vs Left

.274
113
48
168
25
Since 2021

vs Right

.269
126
30
171
22
2023

vs Left

.269
21
8
29
11
2023

vs Right

.242
18
7
22
6
2022

vs Left

.277
41
19
75
6
2022

vs Right

.258
61
14
86
9
2021

vs Left

.274
51
21
64
8
2021

vs Right

.299
47
9
63
7
More Splits

→

View More Split Stats
Home/Away Pitching Splits
ERA
WHIP
IP
K/9
BB/9
Since 2021

Home

4.25
1.20
178.0
6.3
1.8
Since 2021

Away

3.79
1.38
147.1
7.0
2.6
2023

Home

6.32
1.21
31.1
6.3
2.0
2023

Away

5.57
1.33
21.0
7.3
3.4
2022

Home

3.83
1.19
82.1
5.1
1.9
2022

Away

2.84
1.26
76.0
6.5
1.9
2021

Home

3.78
1.21
64.1
7.8
1.7
2021

Away

4.47
1.57
50.1
7.5
3.2
More Splits

→

View More Split Stats
Stat Review
How does Johnny Cueto compare to other starting pitchers?
This section compares his stats with all starting pitcher seasons from the previous three seasons (minimum 120 innings)*. The bar represents the player's percentile rank. For example, if the bar is halfway across, then the player falls into the 50th percentile for that stat and it would be considered average.
* Exit Velocity, Barrels/BBE %, Balls Hit 95+ MPH %, and Spin Rate are benchmarked against 2019 data (min 120 IP).
See here for more exit velocity/barrels stats
plus an explanation of current limitations with that data set.
K/BB

Strikeout to walk ratio.

K/9

Average strikeouts per nine innings.

BB/9

Average walks per nine innings.

HR/9

Average home runs allowed per nine innings.

Fastball

Average fastball velocity.

ERA

Earned run average. The average earned runs allowed per nine innings.

WHIP

Walks plus hits per inning pitched.

BABIP

Batting average on balls in play. Measures how many balls in play against a pitcher go for hits.

GB/FB

Groundball to flyball ratio. The higher the number, the more likely a pitcher is to induce groundballs.

Left On Base

The percentage of base runners that a pitcher strands on base over the course of a season.

Exit Velocity

The speed of the baseball as it comes off the bat, immediately after a batter makes contact.

Barrels/BBE

The percentage of batted ball events resulting in a Barrel. A Barrel is a batted ball with similar exit velocity and launch angle to past ones that led to a minimum .500 batting average and 1.500 slugging percentage.

Spin Rate

Spin Rate is the rate of spin on a baseball after it is released. It is measured in revolutions per minute (rpm).

Balls Hit 95+ MPH

The percentage of batted balls hit that met or exceeded the 95 MPH threshold.

Swinging Strike

The percentage of pitches that result in a swing and a miss.
Advanced Pitching Stats
Loading Advanced Pitching Stats...
Loading MLB Defensive Stats...
Recent RotoWire Articles Featuring Johnny Cueto
See More
Past Fantasy Outlooks
2022
2021
2020
2019
2018
2017
2016
2015
2014
2013
2012
2011
2010
2009
2008
2007
Cueto was off to a strong start, sporting a 1.80 ERA and 0.85 WHIP after three games, but then he was sidelined for a month with a lat injury. He was unable to find the same groove again, in part due to a pair of second half IL stints with elbow issues. Cueto ended with 114.2 innings, his highest total since 2017. His 20 percent strikeout rate was in line with recent seasons though his 6.1% walk rate was an improvement compared to recent campaigns. Cueto will likely find work as a starter as he embarks on his age-36 season, but a lack of durability and a pedestrian strikeout rate limit his appeal to an occasional FAAB/waiver wire pickup for a favorable matchup.
Cueto entered 2020 having thrown 69 innings over the previous two seasons, barely resembling the guy he was in the middle part of the decade. He finished 2020 nearly equaling the workload from the previous two seasons even if the results were not all that great. Cueto can still get his fair share of strikeouts by keeping hitter off balance both with his mechanical disruptions to their timing as well as his five-pitch repertoire, but he does not have the stuff to get away with mistakes. When he fails to execute, or the opposition guesses pitch and location, bad things happen. Both his two and four-seam fastballs were hit hard last year, but his changeup is still fantastic and is his preferred strikeout weapon. He has to throw fastballs to set up the change, so it is not like he can go up there flinging changeups as his primary pitch in 2021. As an aging disruptor of timing, maybe that will be his last hurrah.
Cueto made only four starts in 2019 after undergoing Tommy John surgery at the end of 2018. As he enters his age-34 campaign, Cueto is now three full years removed from his last 30-start season and is something of an unknown. His fastball velocity returned to a 91.3 mph average in his small sample last year, which is where it was before the surgery, but that is well below average nowadays and his secondaries were not effective. His strikeout rate sat at just 19.4%, and that may have been better than he deserved given a 7.2 SwStr% and 35.9 Zone%. His walk rate more than doubled to 13.4% last season. It is not uncommon for a pitcher to struggle with command and control in their return from TJS. If he gets some of that command back this year, he should be able to maintain a rotation spot with the rebuilding Giants, though the team will likely take measures to limit his workload.
Cueto probably won't appear in the majors during the 2019 season after undergoing Tommy John surgery in early August. It marked a disheartening end to an already disappointing nine-start season. In addition to the elbow issues, he also spent time on the disabled list with an ankle injury early in the season. The 3.23 ERA hid sizable dips in velocity -- he lost close to two ticks -- and strikeout rate (from 21% to 17.8%), both of which can probably be attributed in part to the elbow issues, though he was trending downward in both departments well before 2018. Twelve months is on the short end for TJS recoveries nowadays, and the Giants aren't expected to be competitive, so they figure to bring him along slowly with an eye toward 2020. The only course for pursuing Cueto is to stash him in keeper and dynasty leagues at a discount.
Cueto had a season to forget in 2017. The two-time All-Star struggled while pitching with a blister for decent chunk of the first half and had developed three blisters on his throwing hand by the time he landed on the disabled list in July. Cueto then suffered a flexor strain while rehabbing, with that setback costing him an additional month. He wasn't much better upon his return, but Cueto faced the Rockies twice as well as the Dodgers and Diamondbacks in September. The right-hander turns 32 in February, has nearly 1,800 major-league innings on his arm and just experienced a big uptick in walks (8.2 percent) and homers (1.34 HR/9). The blisters probably hurt his performance, but there's no guarantee those issues will go away. He will be back in San Francisco after choosing not to opt out this winter.
The Giants' big offseason acquisition turned out to be a smashing success in Year 1 of the six-year deal. Cueto turned in ace-like numbers with a 2.79 ERA, 1.09 WHIP and a 4.4 K/BB ratio while earning early Cy Young contender mentions after starting the season 13-1. His strengths lie in his pinpoint control and ability to hit both sides of the plate with all three of his fastballs. While his crafty pitching style and excellent command could offset an eventual drop in velocity, the 30-year-old was still dialing up his four-seam and two-seam fastballs in the low-to-mid 90s, similar to his prime years in Cincinnati. There is no reason to think that Cueto can't repeat his success with the Giants in 2017, making him a safe high-end pitcher to invest in.
From 2011-14, Cueto logged a 2.48 ERA over 677 innings, good for second out of 172 pitchers who logged at least 300 IP in that time (Clayton Kershaw was first). After 19 starts in 2015, he was keeping the trend alive with a 2.62 ERA in 131 innings, but then he was traded to Kansas City. Was it just small sample variance that yielded a .343 BABIP and 1.1 HR/9 with the Royals? His velocity was the same and his walk rate was actually a tick better. He allowed 10 home runs with the Royals, including seven against Baltimore in two starts. Look at his breakdown as a Royal: first four starts - 1.80 ERA, one home run allowed, next five starts - 9.57 ERA, eight homers allowed, and final four starts - 3.24 ERA, one homer allowed. Cueto wisely decided to jump back to the NL, signing with San Francisco on a six-year deal. Once considered an injury risk, Cueto is one of 18 starters to log 32-plus starts in three of the last four seasons.
2014 was a big year for Cueto -- he proved both that his previous successes were not a fluke and that he could stay healthy through the course of a full season even with his unique delivery. Cueto didn't merely maintain his improved performance from 2011 and 2012, he reached a whole new level, striking out 25.2% of the hitters he faced, compared to 19.1% in 2012. The Reds had the easiest decision of the offseason when they exercised their $10 million option on him for 2015, but now they have a much more difficult decision. Cueto will be a free agent after 2015, and most of their best prospects are pitchers. Can they sign Cueto to a long-term deal, or will they be forced to deal him for a much-needed bat?
Cueto presents one of the tougher draft decisions for 2014. When healthy, he pitched like an ace once again. Alas, "when healthy" is the operative phrase, as Cueto had multiple trips to the DL, all related to the same injury that knocked him out of his playoff start against the Giants in 2012. He modified his delivery to adjust for those oblique/back/shoulder injuries on his last return from the DL, with two good regular season starts before he was shelled in the Wild Card playoff game against the Pirates. How much will that start carry over into 2014, and will Cueto be able to stay on the mound? This is a big contract season for Cueto to boot, giving him all the more incentive to stay out there. He'll be one of the bigger boom-or-bust starting pitchers in redraft leagues.
For two years running Cueto has performed beyond what his ERA estimators suggest he should, posting sub-3.00 ERAs despite a strikeout rate that peaked at 7.1 K/9 in 2012. How does Cueto do it? He cut his walk rate to a stingy 2.0 BB/9, he suppressed homers (0.6 HR/9) despite pitching in a homer-friendly park, and he completely shut down the opposing team's running game (allowing just one stolen base against him each of the last two seasons). The only red flag is the oblique injury Cueto suffered in the playoffs - this after a season in which he and every other Reds starter made 30-plus starts. Cueto is the rare player that could bring you a profit while others warn of regression.
Cueto's brilliant 2011 season was book-ended by injuries, limiting him to 156 innings. In between, however, he was the Reds' stopper, falling just a few innings short of qualifying for the ERA title (and, as it turns out, falling just behind Clayton Kershaw anyhow). Once again, he traded strikeouts and walks for more balls in play, which can be a dangerous combination in the Great American Ball Park. But it's worth noting that he has not lost any velocity from his average fastball dating back to his rookie season - so this is more of a conscious change than a concession to lessened abilities. Because Cueto hasn't topped 200 innings in a season and because of his drop in strikeouts, you shouldn't pay full freight on him, but if he can remain healthy he'll still turn a profit on your purchase.
A quick look at Cueto's numbers show that he has made an effort to become more pitch efficient at the cost of a few extra strikeouts. He lowered his walk rate and his home run rate two years in a row, and the tradeoff has been worth it. Cueto lowered his ERA below 4.00 and threw more innings than he was in his previous two seasons. Look for more of the same in 2011.
Cueto's strikeout rated dropped significantly (8.17 K/9IP down to 6.93) in 2009, though some of that was at the behest of the Reds, who wanted him to be more pitch-efficient than in his rookie season. We're not convinced, however, that's the sole reason for the drop. Cueto's velocity on his fastball declined over the summer before he needed a brief DL trip to rest his shoulder. This came after he pitched in winter ball and in the WBC last spring. This year, the Reds prevented him from playing winter ball, citing an "extreme fatigue" clause in his contract. There's a lot of talent with Cueto, but also a lot of reasons for concern.
Like teammate Jay Bruce, Cueto might be viewed as a small disappointment because he debuted with such a splash. Look at his season in context - he's a 22-year-old rookie with hardly any experience in the upper levels of the minors. We'll take 158 strikeouts in 174 innings anytime. Health-permitting, Cueto will have his share of good seasons. The next step for him will be to learn how to be pitch-efficient. Far too often he had to leave short of six full innings pitched after racking up a high pitch-count.
Like Jay Bruce, Cueto built off a great 2006 campaign with an even better 2007, tearing through three levels of the minors. He improved as he went up the ladder, including four sizzling starts at Triple-A Louisville. At this point in time, he might even be more refined than teammate Homer Bailey. Depending on what other moves the offseason brings, the Reds might be tempted to insert Cueto immediately into the starting rotation, especially if he has a good spring. They might instead want to have him begin in Louisville to develop a little more and refrain from starting his service time clock, or have him work out of the bullpen at the major league level, using the "Earl Weaver" method of breaking in prospect pitchers.
A graduate of the Reds' Dominican Academy, Cueto really took off in 2006, breezing through low-A Dayton before holding his own in 12 starts at high-A Sarasota as a 20-year old. He might need a little more time to master the Florida State League, but it's at least encouraging to see he sustained his high strikeout rate upon being promoted. He may not have the star upside of Homer Bailey, but Cueto could be a building block for the Reds' future.
More Fantasy News