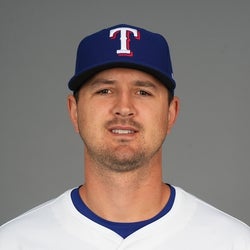 Out
Injury Elbow
Est. Return 8/1/2024
Rest-of-Season Projections
2023 Fantasy Outlook
Mahle struggled with injuries and a poor start to the season to finish with an ugly 4.40 ERA, but most of his underlying metrics were similar to his previous seasons. Mahle got off to a terrible start with a 6.32 ERA through his first 10 outings, but righted the ship with a 3.03 ERA and 10.2 K/9 in his next six starts. He then missed three weeks with a sore shoulder but returned to make three starts before he was traded to the Twins at the deadline. He made two starts for Minnesota before going on the injured list for shoulder inflammation. He returned in late August but didn't even make it through one start before another setback to his shoulder (rotator cuff weakness) and was shut down for the year. When healthy, Mahle had similar strikeout rates (9.4 K/9) and walk rates (3.2 B/9) to the past few seasons. ERA estimators such as xERA (3.49) and FIP (3.87) show he may have been unlucky as he did have just a 69.5% LOB. Mahle could benefit from the move to Target Field as he struggled at Great America Ballpark at times (5.63 ERA in 2021). If his shoulder problems are not an issue, he'll be a mainstay of the Minnesota rotation.
Read Past Outlooks
$Signed a one-year, $7.5 million contract with the Twins in January of 2023.

ANALYSIS
Mahle will undergo the reconstructive surgery and miss not just the rest of the 2023 season, but a large portion of the 2024 season. Once healthy, the right-hander should be a rotation option again for the Twins, and the success rate of hurlers who come back from Tommy John surgery does suggest there's still a good chance for long-term success for Mahle.
Read More News
Pitching Stats
Loading Pitching Stats...
2023
2022
2021
2020
2019
2018
2017
2023 MLB Game Log

Calculate Stats Over Time
Just click on any two dates.
Scoring
FanDuel
DraftKings
Yahoo DFS
Loading Pitching Game Log...
2022 MLB Game Log

Calculate Stats Over Time
Just click on any two dates.
Scoring
FanDuel
DraftKings
Yahoo DFS
Loading Pitching Game Log...
2021 MLB Game Log

Calculate Stats Over Time
Just click on any two dates.
Scoring
FanDuel
DraftKings
Yahoo DFS
Loading Pitching Game Log...
2020 MLB Game Log

Calculate Stats Over Time
Just click on any two dates.
Scoring
FanDuel
DraftKings
Yahoo DFS
Loading Pitching Game Log...
2019 MLB Game Log

Calculate Stats Over Time
Just click on any two dates.
Scoring
FanDuel
DraftKings
Yahoo DFS
Loading Pitching Game Log...
2018 MLB Game Log

Calculate Stats Over Time
Just click on any two dates.
Scoring
FanDuel
DraftKings
Yahoo DFS
Loading Pitching Game Log...
2017 MLB Game Log

Calculate Stats Over Time
Just click on any two dates.
Scoring
FanDuel
DraftKings
Yahoo DFS
Loading Pitching Game Log...
Minor League Game Log

Calculate Stats Over Time
Just click on any two dates.
Loading Minor League Pitching Game Log...
Pitching Appearances Breakdown
How many pitches does Tyler Mahle generally throw?
What part of the game does Tyler Mahle generally pitch?
% Games Reaching Innings Threshold
% Games By Number of Innings Pitched
Left/Right Pitching Splits
BAA
K
BB
H
HR
Since 2021

vs Left

.191
193
62
114
13
Since 2021

vs Right

.271
171
50
170
32
2023

vs Left

.128
11
1
5
2
2023

vs Right

.293
17
4
17
3
2022

vs Left

.192
67
27
43
5
2022

vs Right

.268
59
16
61
11
2021

vs Left

.198
115
34
66
6
2021

vs Right

.270
95
30
92
18
More Splits

→

View More Split Stats
Home/Away Pitching Splits
ERA
WHIP
IP
K/9
BB/9
Since 2021

Home

5.00
1.36
167.1
10.2
3.4
Since 2021

Away

2.83
1.06
159.0
9.9
2.8
2023

Home

3.31
0.86
16.1
8.8
0.6
2023

Away

2.89
1.39
9.1
11.6
3.9
2022

Home

4.71
1.35
72.2
9.3
3.7
2022

Away

3.94
1.02
48.0
9.6
2.4
2021

Home

5.63
1.48
78.1
11.3
3.7
2021

Away

2.30
1.04
101.2
9.9
2.8
More Splits

→

View More Split Stats
Stat Review
How does Tyler Mahle compare to other starting pitchers?
This section compares his stats with all starting pitcher seasons from the previous three seasons (minimum 120 innings)*. The bar represents the player's percentile rank. For example, if the bar is halfway across, then the player falls into the 50th percentile for that stat and it would be considered average.
* Exit Velocity, Barrels/BBE %, Balls Hit 95+ MPH %, and Spin Rate are benchmarked against 2019 data (min 120 IP).
See here for more exit velocity/barrels stats
plus an explanation of current limitations with that data set.
K/BB

Strikeout to walk ratio.

K/9

Average strikeouts per nine innings.

BB/9

Average walks per nine innings.

HR/9

Average home runs allowed per nine innings.

Fastball

Average fastball velocity.

ERA

Earned run average. The average earned runs allowed per nine innings.

WHIP

Walks plus hits per inning pitched.

BABIP

Batting average on balls in play. Measures how many balls in play against a pitcher go for hits.

GB/FB

Groundball to flyball ratio. The higher the number, the more likely a pitcher is to induce groundballs.

Left On Base

The percentage of base runners that a pitcher strands on base over the course of a season.

Exit Velocity

The speed of the baseball as it comes off the bat, immediately after a batter makes contact.

Barrels/BBE

The percentage of batted ball events resulting in a Barrel. A Barrel is a batted ball with similar exit velocity and launch angle to past ones that led to a minimum .500 batting average and 1.500 slugging percentage.

Spin Rate

Spin Rate is the rate of spin on a baseball after it is released. It is measured in revolutions per minute (rpm).

Balls Hit 95+ MPH

The percentage of batted balls hit that met or exceeded the 95 MPH threshold.

Swinging Strike

The percentage of pitches that result in a swing and a miss.
Prospect Rankings History
Advanced Pitching Stats
Loading Advanced Pitching Stats...
Loading MLB Defensive Stats...
Recent RotoWire Articles Featuring Tyler Mahle
See More
Past Fantasy Outlooks
2022
2021
2020
2019
2018
2017
2016
2021 was a consolidation season for Mahle, building off the gains made in 2020's shortened campaign, marred a tiny bit by a rough final start against the Pirates. Mahle set a career-high in wins (13), innings (180) and strikeouts (210) while making all 33 starts. While Mahle's K% dropped from 29.6% to 27.7%, he compensated for that by walking fewer (10.1% to 8.7%) and inducing more ground balls (up to 42.2% from 30.9%). Mahle has one big red flag - his home park. He had a 5.63 ERA and hitters posted a .270/.344/.511 line with 19 homers in Great American Ballpark. As we've seen with Rockies pitchers, it's really difficult to manage pitching when you can't use a pitcher's home starts. He didn't have that extreme split in 2020, so there's some hope that it will not persist. Despite the workload increase, Mahle's velocity remained constant at 94.1 mph on average - with that and his ERA estimators in mind, a reprise seems likely.
Mahle entered 2020 without a rotation slot, but finished with a breakout season and a guaranteed starting job going into 2021. Injuries first to Anthony DeSclafani and then Wade Miley created the opportunities for Mahle, who turned his strikeout upside into a next-level performance, increasing his K% to 29.6 with a swinging strike rate of 14.7%. Mahle junked his cutter, a pitch that opponents slugged to the tune of .625 in 2019, adding more sliders and splitters instead. Both were plus pitches, and the batting average estimators like xBA support his overall .240 BABIP as a result. Of some concern is that his BB% climbed back up to 10.4%, and that he built his breakout season on the cushion of the Central Division schedule. Be aware that if you want to capitalize on his breakout season, you're not alone - his ADP was around 175 in the NFBC and climbing as of mid-January.
Pitching coach Derek Johnson helped several Reds turn a corner in his first year with the team and Mahle did take steps forward, but those improvements were not reflected in his W-L record or ERA. Mahle overhauled his pitch repertoire, bagging his slider in favor of a curveball while introducing a split-finger pitch for the first time. The curve was middling but the split finger had a positive run value when it was all said and done, and it helped Mahle add more than eight percentage points to his groundball rate. He showed improved control, shaving his walk rate from 10.5% to 6.1%, and the emerging stats that attempt to judge intent give him good marks for command. It's important to note that Mahle tried to hide an injury in 2018 and his numbers suffered greatly for it. Still just 25, Mahle is an interesting flier with upside, though he's on the outside looking in for a rotation spot entering spring training.
For a seven-game stretch last summer, Mahle was the Reds' best starter, compiling a 2.04 ERA over 39.2 innings while striking out 41 batters in the process. Unfortunately, baseball doesn't limit itself to seven-game stretches, and using selective endpoints doesn't even do Mahle that many favors -- he walked 19 batters and had a 1.36 WHIP over that span, but managed to avoid homer-fueled big innings. After that stretch ended on July 6, he made only five more big-league appearances and was shelled in each one of them, earning a trip to the minors after the fourth. He returned for one more bad outing in September before getting shut down with a sore shoulder. Mahle's hard-hit (40.3%) and barrel rates (9.1%) skyrocketed, leading to 22 homers allowed in only 112 innings. The culprits were his secondary pitches; opponents slugged .557 against his slider and .604 on his changeup. He's yet another young pitcher that could fall short for the Reds.
Upside should be the first, second and third thing fantasy owners look for in a pitching prospect, but in 15-team leagues, there is still a place for an innings eater who can locate his pitches without submarining a team's ratios. Enter Mahle, who already boasts plus command of four pitches. The 6-foot-3 righty's fastball isn't quite a plus offering based on velocity, as it sits at 93-94 mph, but the pitch plays up thanks to Mahle's pinpoint command. His slider is a quality second pitch, but his changeup and curveball lag behind as change-of-pace offerings. Mahle likely isn't ready to be much of a positive contributor in his rookie season, but he could be a Zach Davies or Mike Leake type of SP5 or SP6 down the road. He will be given a chance to compete for a rotation spot this spring, but will likely head back to Triple-A and wait for injury or poor performance to open up a spot in the big leagues.
Mahle got off to a scintillating start to the 2016 campaign at High-A Daytona. He features three pitches (fastball, curveball, changeup), and while none of them are superior on their own, his stuff played up due to his superb control and pitchability. A bump to Double-A Pensacola saw the 22-year-old righty come back down to earth a bit, though, as he struggled in 14 starts - chiefly because of the home run, surrendering 12 in 71.1 innings. Mahle works best when keeping the ball down in the zone, something he was able to do at the lower levels. He likely will return to Double-A to begin the 2017 season. Though he does not have true ace potential, his size, command and durability give him the ceiling of a No. 3 starter who can eat innings at the big league level.
A seventh-round pick in 2013 out of high school, Mahle has emerged as an extreme strike-thrower in the Reds organization. In 152 innings at Low-A Dayton, Mahle walked just 25 batters while striking out 135. He's added a couple ticks to his fastball and works around 92-93 mph. Scouting reports suggest that he still needs to improve his secondary offerings. The jump up to High-A will be an important level for Mahle to master.
More Fantasy News