2023
Football Mock Draft Simulator
The most entertaining way to prepare for your fantasy football draft.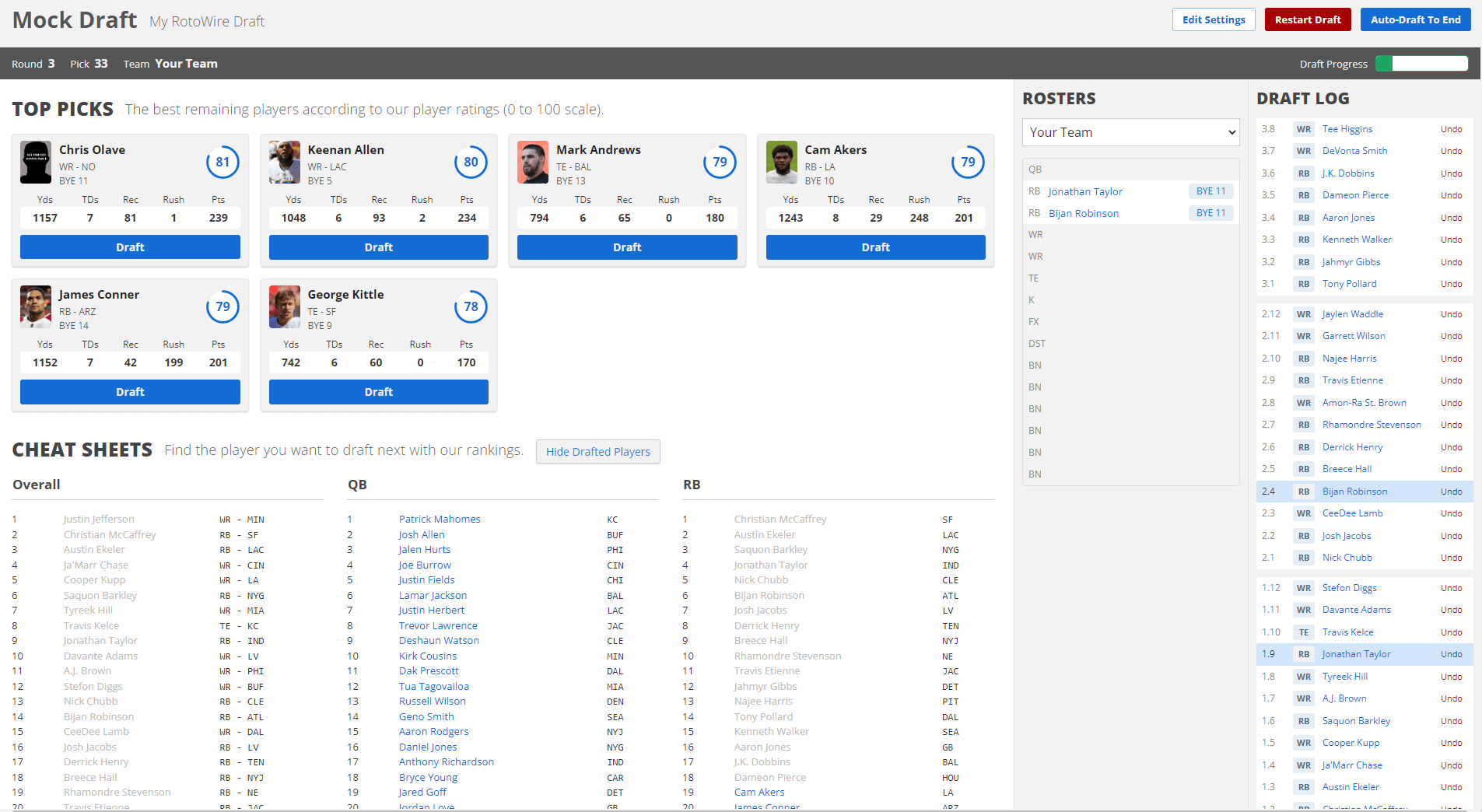 Test Any Draft Strategy
You can run an unlimited number of drafts so you'll have the chance to see how your team turns out using any draft strategy you dream up.
Draft From Every Slot
See who's available to you in all your possible draft slots. The difference in strategy when you're picking first vs last can be huge.
Customize Your Draft
Adjust your mock draft settings to match your league, draft type, roster and scoring.