Fantasy Football 101: Helpful Articles
RotoWire provides the best fantasy football help in the industry.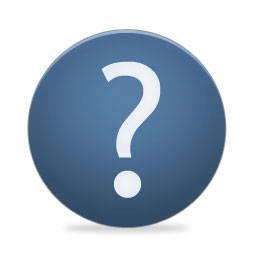 We've put together a collection of articles that aim to give you a basic understanding of fantasy football and advice on many basic subjects we've learned during our history.
Learn how to approach a fantasy football season in terms of analyzing players and how to draft a team.
How to Play Fantasy Football
A quick tutorial for anyone who is new to the game.
Fantasy Football Draft Strategy
Learn how to plan your draft strategy effectively.
10 Basic Strategy Tips
There are certain fundamental principles that are important to keep in mind.
Auction Draft Strategy
Auction drafts require a different kind of thinking, which is outlined in this article.
How To Evaluate Common Football Injuries
A look at seven of the most significant injuries and how they affect a player's ability to play.
IDP Fantasy League Fundamentals
Learn the basic strategy you'll need to know in order to thrive in an IDP fantasy league.
Historical Trends in Fantasy Football
Looking at past fantasy football trends will give you a deeper understanding of the game.
Handicapping Football Games
Learn how to effectively bet on football games with these ten tips.
Interested in more fantasy football resources?
You won't believe how many different ways we can help you.
At RotoWire.com, we give our subscribers EVERYTHING.
Sign up for our Fantasy Football Special and get full access to all these great benefits:
Customized player rankings based on your league's categories.
Comprehensive fantasy football cheat sheets. Cover multiple league formats, printable, and can be exported to Excel spreadsheets.
Private, one-on-one Q&A with our football experts. Ask questions and get hyper-specific answers about your team.
Stat projections and outlooks for over 500 players.
Email news updates for the players on your team, as they happen.
NFL team depth charts and player updates posted every day.
Updated playing time situations for each team.
Exclusive articles and analysis from the best writers in fantasy football.
It doesn't stop there. Subscribe today and you'll also get these great bonus features:
A free download of our in-draft software that will allow you to track and dominate your draft or auction.
Free multi-sport access to player news, analysis, and fantasy tools for the NBA, NHL, MLB, PGA and NASCAR.
Free access to our 2013 NBA and NHL Fantasy Draft Kits (player projections, depth charts, outlooks, and more).
Get instant access to every feature we have. Subscribe to RotoWire now.