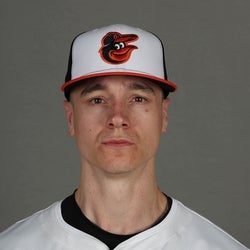 2023 Fantasy Outlook
After parlaying a more aggressive approach the prior year into his best season, O'Neill reverted to exhibiting more selectivity and his production suffered. Maybe it was injury-related as O'Neill dealt with shoulder, hamstring and leg issues over the course of the season. His strikeout rate decreased to a career-low 26.9%, but his average exit velocity dipped 3.2 mph and the ever-important average exit velocity on fly balls fell 4.1 mph. The litany of injuries limited O'Neill to just 96 games, though they didn't inhibit running as O'Neill stole 14 bases, one fewer than 2021 in 42 fewer games. Getting a read on O'Neill is difficult since he's displayed two different skill sets, perhaps due to injuries. As such, O'Neill remains a high-risk, high-reward option, with both health and performance questions. O'Neill's power/speed potential is enticing, but it's dangerous to chase.
Read Past Outlooks
$Signed a one-year, $4.95 million contract with the Cardinals in January of 2023.
Prospect Rankings History