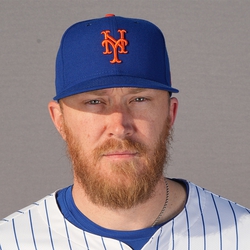 Rest-of-Season Projections
$Signed a one-year contract with the Rays in May of 2023.

Returns from paternity leave
ANALYSIS
Diekman missed the first three games of the series against the Blue Jays but is back for the finale.
Ben Heller
was optioned in a corresponding move.
Read More News
Pitching Stats
Loading Pitching Stats...
2023
2022
2021
2020
2019
2018
2017
2023 MLB Game Log

Calculate Stats Over Time
Just click on any two dates.
Scoring
FanDuel
DraftKings
Yahoo DFS
Loading Pitching Game Log...
2022 MLB Game Log

Calculate Stats Over Time
Just click on any two dates.
Scoring
FanDuel
DraftKings
Yahoo DFS
Loading Pitching Game Log...
2021 MLB Game Log

Calculate Stats Over Time
Just click on any two dates.
Scoring
FanDuel
DraftKings
Yahoo DFS
Loading Pitching Game Log...
2020 MLB Game Log

Calculate Stats Over Time
Just click on any two dates.
Scoring
FanDuel
DraftKings
Yahoo DFS
Loading Pitching Game Log...
2019 MLB Game Log

Calculate Stats Over Time
Just click on any two dates.
Scoring
FanDuel
DraftKings
Yahoo DFS
Loading Pitching Game Log...
2018 MLB Game Log

Calculate Stats Over Time
Just click on any two dates.
Scoring
FanDuel
DraftKings
Yahoo DFS
Loading Pitching Game Log...
2017 MLB Game Log

Calculate Stats Over Time
Just click on any two dates.
Scoring
FanDuel
DraftKings
Yahoo DFS
Loading Pitching Game Log...
Minor League Game Log

Calculate Stats Over Time
Just click on any two dates.
Loading Minor League Pitching Game Log...
Pitching Appearances Breakdown
How many pitches does Jake Diekman generally throw?
What part of the game does Jake Diekman generally pitch?
% Games Reaching Innings Threshold
% Games By Number of Innings Pitched
Left/Right Pitching Splits
BAA
K
BB
H
HR
Since 2021

vs Left

.237
85
46
60
4
Since 2021

vs Right

.199
140
67
76
18
2023

vs Left

.232
25
16
19
1
2023

vs Right

.158
38
21
18
2
2022

vs Left

.250
28
13
22
2
2022

vs Right

.234
51
29
30
7
2021

vs Left

.229
32
17
19
1
2021

vs Right

.200
51
17
28
9
More Splits

→

View More Split Stats
Home/Away Pitching Splits
ERA
WHIP
IP
K/9
BB/9
Since 2021

Home

3.48
1.35
88.0
12.8
5.2
Since 2021

Away

4.76
1.53
85.0
10.6
6.6
2023

Home

3.90
1.40
30.0
11.4
6.0
2023

Away

2.92
1.30
24.2
9.1
6.2
2022

Home

3.94
1.44
32.0
12.1
4.8
2022

Away

6.31
1.87
25.2
12.6
8.8
2021

Home

2.42
1.19
26.0
15.2
4.8
2021

Away

4.93
1.44
34.2
10.1
5.2
More Splits

→

View More Split Stats
Stat Review
How does Jake Diekman compare to other relievers?
This section compares his stats with all relief pitcher seasons from the previous three seasons (minimum 30 innings)*. The bar represents the player's percentile rank. For example, if the bar is halfway across, then the player falls into the 50th percentile for that stat and it would be considered average.
* Exit Velocity, Barrels/BBE %, Balls Hit 95+ MPH %, and Spin Rate are benchmarked against 2019 data (min 30 IP).
See here for more exit velocity/barrels stats
plus an explanation of current limitations with that data set.
K/BB

Strikeout to walk ratio.

K/9

Average strikeouts per nine innings.

BB/9

Average walks per nine innings.

HR/9

Average home runs allowed per nine innings.

Fastball

Average fastball velocity.

ERA

Earned run average. The average earned runs allowed per nine innings.

WHIP

Walks plus hits per inning pitched.

BABIP

Batting average on balls in play. Measures how many balls in play against a pitcher go for hits.

GB/FB

Groundball to flyball ratio. The higher the number, the more likely a pitcher is to induce groundballs.

Left On Base

The percentage of base runners that a pitcher strands on base over the course of a season.

Exit Velocity

The speed of the baseball as it comes off the bat, immediately after a batter makes contact.

Barrels/BBE

The percentage of batted ball events resulting in a Barrel. A Barrel is a batted ball with similar exit velocity and launch angle to past ones that led to a minimum .500 batting average and 1.500 slugging percentage.

Spin Rate

Spin Rate is the rate of spin on a baseball after it is released. It is measured in revolutions per minute (rpm).

Balls Hit 95+ MPH

The percentage of batted balls hit that met or exceeded the 95 MPH threshold.

Swinging Strike

The percentage of pitches that result in a swing and a miss.
Advanced Pitching Stats
Loading Advanced Pitching Stats...
Loading MLB Defensive Stats...
Our full team depth charts are reserved for RotoWire subscribers.
Subscribe Now
Recent RotoWire Articles Featuring Jake Diekman
See More
Past Fantasy Outlooks
2022
2021
2020
2019
2018
2017
2016
2015
2014
2013
2012
Prior to last season, Diekman compiled a stingy .55 HR/9. In 2021, he went from a groundball to flyball pitcher and sported a 1.48 HR/9. He threw a few more fastball in lieu of his slider, but not enough to drop from a 48 percent groundball rate to last season's 35 percent mark. He continued to amass gobs of strikeouts and his walk rate has always been high, but the home run spike came out of nowhere. Diekman's high walk rate and BABIP have always led to a high WHIP. If he doesn't find a cure for last year's gopheritis, his ERA is in jeopardy as well. Diekman is often mentioned as a speculative closer but allows too much traffic to be a serious candidate for saves. Keep an eye on his groundball rate. If it reverts to around 50 percent, Diekman could help in single league formats.
Diekman bounced back from the two highest ERAs of his career with an excellent 2020 season, cruising to a 0.42 ERA in 21.1 innings. It took quite a bit of good luck for him to allow just a single earned run all year, as seen in his .179 BABIP and 96.9% strand rate, but he still deserves most of the credit for a very impressive campaign. While his 14.3 BB% was high even by his standards, he more than made up for it with an excellent 36.9 K% and 61.5% groundball rate, both career highs. Altogether, that's the profile of someone who could definitely pitch in the ninth inning, and Diekman appears to have the inside track on that job with Liam Hendriks leaving in free agency. Relievers are inherently volatile, and it would hardly be a surprise to see Diekman take a step back in his age-34 season, but anything similar to his 2020 form would make him quite a serviceable option.
Similar to the 2018 season, Diekman toed the rubber for two different teams in 2019, beginning the year with the Royals before being dealt to the Athletics prior to the trade deadline. Before joining the A's, he posted a 4.75 ERA and 1.37 WHIP with a 62:23 K:BB over 41.2 frames, though he experienced problems with his command upon his arrival in Oakland, turning in a 16:19 K:BB over 19.1 innings of work. Diekman finished the year with a 4.65 ERA and a 12.19 K/9 over 62 innings, though his 3.55 FIP shows he threw the ball better than his ERA would indicate. The 32-year-old has spent time with four different teams over the last two seasons, so while there's been plenty of demand for the left-hander, he hasn't managed to stick in any one bullpen. Despite this, his solid FIP and high strikeout numbers indicate that he could appear in the late innings for any number of teams in the majors.
For Diekman, 2018 was a tale of two cities. He began the season as one of the Rangers' top relievers. After some early-season struggles, he worked his ERA back down to a manageable 3.69 mark to go with his stellar 11.1 K/9. This led the Diamondbacks to trade for him at the deadline, though they did not get quite what they were expecting. Diekman started off fine, but he stumbled in September and finished his time in Arizona with a 7.53 ERA and 1.81 WHIP. His FIP suggests he wasn't as bad as his ERA shows, attributing most of his issues to a lofty .416 BABIP. Walks continue to hurt him, however, as the 5.2 BB/9 he posted was his worst mark in a full season since his time with the Phillies at the onset of his career. Diekman seems like a good bounce-back candidate given his high strikeout rate, decent FIP and improved health, but it's optimistic to think he could sniff the ninth for any of the 30 MLB teams.
Even if he performed poorly upon making his season debut in September, Diekman's comeback would have been a nice story after he required three offseason procedures to address ulcerative colitis, a condition he's dealt with since childhood. In addition to inspiring teammates with his perseverance, Diekman became a go-to option out of the Rangers' bullpen, delivering scoreless outings in 10 of 11 appearances while collecting five holds and a save. With Diekman's condition providing no complications over the winter, he'll enter the 2018 campaign as one of the top setup men to Alex Claudio. Since Claudio often wasn't deployed in a traditional fashion at closer last season and lacks the premium velocity most teams value at the back of the bullpen, it's not difficult to envision manager Jeff Banister turning toward other options for saves at some point. The left-handed Diekman, whose velocity typically sits around the mid-90s, could be a candidate to fill the void, especially if he continues to retire right-handed hitters as effectively as he did last September.
The southpaw's ability to strike out batters at an above-average rate will lock him into an important role in Texas' bullpen. As with many high-effort relievers, he allows too many free passes -- at least 4.4 per nine innings in each of the last three years. His opponents' BABIP came in at a career-low .248, mainly because he allowed more flyballs. For a Texas pitcher, that's living on the edge, and that hit rate was way too low compared to normal (.316 career). Has he turned a corner? Maybe, because perhaps he'll just walk people instead of allowing hits. At least he improved against both right-handed and left-handed bats, which helps his ability to rack up holds, though he remains primarily a situational arm. Several dominoes will need to fall for him to gain consistent save opportunities.
Acquired as part of the Cole Hamels trade, Diekman was an integral part of the Texas bullpen that fueled a September resurgence and resulted in an AL West championship. Diekman's improved control since a shaky debut in 2012 has allowed him to rack up 169 strikeouts in just 129.1 innings the past two seasons, and his run out of the Texas bullpen (21.2 innings, 13 hits, seven walks, 20 strikeouts) was a good bit better than his early-season numbers with the Phillies. He will serve as the Rangers' top left-handed reliever in 2016, and his ability to miss bats and pump 100 mph gas could put him in the mix for saves if Shawn Tolleson loses the job.
Diekman had a breakout year in 2014 and became a key member of the Phillies' bullpen. He struck out 100 in 71 innings for an eye popping 12.7 K/9 ratio. He was extremely tough on lefties, but has work to do against righties. They hit .256 against him, and while he struck out 62 right-handers in 46.2 innings, Diekman also walked 30. If he can cut back on the walks, he'll become an elite relief option.
Diekman received an opportunity to join the Phillies' bullpen in June last season despite less-than-stellar numbers at Triple-A Lehigh Valley. His awkward delivery and mid-90s fastball allow him to generate lots of swings and misses, but he has struggled to command his pitches throughout his time in the minors. Something clicked for Diekman last summer, however, as his 3.8 BB/9 over 38.1 innings with the Phillies was the best of his career. He also had a pronounced platoon split, which may lead to him being used as a lefty specialist moving forward. Over 69 plate appearances last season, he held lefties to a .148 batting average and had a 23:6 K:BB ratio while righties hit .298 off of him.
Diekman got his first taste of the majors last season, but showed he wasn't quite ready for the assignment. His strikeout rate remained excellent in the majors, but a 6.6 BB/9 was too much to overcome. The Phillies will continue to work with Diekman on honing his command. Diekman has the potential to be a lot more than just a lefty specialist if he can make the adjustment.
Diekman, 25, earned a 40-man roster spot this winter after a dominant season at Double-A Reading last year. He struck out 83 batters in 65 innings, but also walked 44. The walks are a bit of a concern though the Phillies seem to be eying Diekman for a lefty specialist role given his .099 average allowed against left-handers last season. He'll likely get a chance to compete for a bullpen spot this spring, but our guess is he opens the year in Triple-A before seeing time in the Phillies' bullpen later in the year.
More Fantasy News