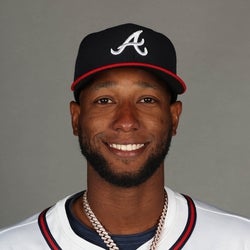 Rest-of-Season Projections
2023 Fantasy Outlook
Welcome to the oldest 29 year old player you have ever met. Profar made his major league debut in 2012, and just when it appeared he had found a home in San Diego, he declined his player option to become a free agent. Profar no longer has multi-positional versatility as his limited defensive skills put him in the outfield full-time last season. He remains a high contact hitter who will accept his walks but has not hit over .245 in the last three full seasons of play despite the disciplined approach at the plate. He signed with Colorado in the offseason, which should boost his offense and could give him regular playing time in the outfield. He was very recently 1B/2B/OF eligible in San Diego, so perhaps the Rockies will be willing to give him some time at first base or the infield in 2023. It is unlikely he regularly plays a middle infield position again, particularly second base with the premium on defense reset with the rule changes.
Read Past Outlooks
$Signed a one-year contract with the Padres in September of 2023.

ANALYSIS
Profar started five straight games after joining the roster in early September, but he's since started just two of the last eight games. He went 3-for-4 in each of his first two games back with San Diego but is just 2-for-18 since then.
Read More News
Batting Stats
2023
2022
2021
2020
2019
2018
2017
2023 MLB Game Log

Calculate Stats Over Time
Just click on any two dates.
Scoring
FanDuel
DraftKings
Yahoo DFS
Loading Batting Game Log...
2022 MLB Game Log

Calculate Stats Over Time
Just click on any two dates.
Scoring
FanDuel
DraftKings
Yahoo DFS
Loading Batting Game Log...
2021 MLB Game Log

Calculate Stats Over Time
Just click on any two dates.
Scoring
FanDuel
DraftKings
Yahoo DFS
Loading Batting Game Log...
2020 MLB Game Log

Calculate Stats Over Time
Just click on any two dates.
Scoring
FanDuel
DraftKings
Yahoo DFS
Loading Batting Game Log...
2019 MLB Game Log

Calculate Stats Over Time
Just click on any two dates.
Scoring
FanDuel
DraftKings
Yahoo DFS
Loading Batting Game Log...
2018 MLB Game Log

Calculate Stats Over Time
Just click on any two dates.
Scoring
FanDuel
DraftKings
Yahoo DFS
Loading Batting Game Log...
2017 MLB Game Log

Calculate Stats Over Time
Just click on any two dates.
Scoring
FanDuel
DraftKings
Yahoo DFS
Loading Batting Game Log...
Minor League Game Log

Calculate Stats Over Time
Just click on any two dates.
Loading Minor League Batting Game Log...
Batting Order Slot Breakdown
#1
#2
#3
#4
#5
#6
#7
#8
#9
#1
#2
#3
#4
#5
#6
#7
#8
#9
Left/Right Batting Splits
OPS
PA
HR
RBI
AVG
Since 2021

vs Left

.704
428
6
36
.246
Since 2021

vs Right

.689
1144
22
96
.235
2023

vs Left

.804
142
2
11
.286
2023

vs Right

.646
361
7
30
.222
2022

vs Left

.734
197
3
19
.259
2022

vs Right

.718
461
12
39
.237
2021

vs Left

.478
89
1
6
.154
2021

vs Right

.697
322
3
27
.247
More Splits

→

View More Split Stats
Home/Away Batting Splits
OPS
PA
HR
RBI
AVG
Since 2021

Home

.730
751
14
62
.244
Since 2021

Away

.661
821
14
70
.232
2023

Home

.778
237
3
21
.274
2023

Away

.614
266
6
20
.209
2022

Home

.764
322
9
27
.251
2022

Away

.683
336
6
31
.236
2021

Home

.605
192
2
14
.192
2021

Away

.684
219
2
19
.254
More Splits

→

View More Split Stats
Stat Review
How does Jurickson Profar compare to other hitters?
This section compares his stats with all batting seasons from the previous three seasons (minimum 400 plate appearances)*. The bar represents the player's percentile rank. For example, if the bar is halfway across, then the player falls into the 50th percentile for that stat and it would be considered average.
* Exit Velocity and Barrels/PA % are benchmarked against 2019 data (min 400 PA) and Hard Hit Rate is benchmarked against last season's data (min 400 PA).
See here for more exit velocity/barrels stats
plus an explanation of current limitations with that data set.
BB/K

Walk to strikeout ratio

BB Rate

The percentage of plate appearances resulting in a walk.

K Rate

The percentage of plate appearances resulting in a strikeout.

BABIP

Batting average on balls in play. Measures how many of a batter's balls in play go for hits.

ISO

Isolated Power. Slugging percentage minus batting average. A computation used to measure a batter's raw power.

AVG

Batting average. Hits divided by at bats.

OBP

On Base Percentage. A measure of how often a batters reaches base. Roughly equal to number of times on base divided by plate appearances.

SLG

Slugging Percentage. A measure of the batting productivity of a hitter. It is calculated as total bases divided by at bats.

OPS

On base plus slugging. THe sum of a batter's on-base percentage and slugging percentage.

wOBA

Weighted on-base average. Measures a player's overall offensive contributions per plate appearance. wOBA combines all the different aspects of hitting into one metric, weighting each of them in proportion to their actual run value.

Exit Velocity

The speed of the baseball as it comes off the bat, immediately after a batter makes contact.

Hard Hit Rate

A measure of contact quality from Sports Info Solutions. This stat explains what percentage of batted balls were hit hard vs. medium or soft.

Barrels/PA

The percentage of plate appearances where a batter had a batted ball classified as a Barrel. A Barrel is a batted ball with similar exit velocity and launch angle to past ones that led to a minimum .500 batting average and 1.500 slugging percentage.

Expected BA

Expected Batting Average.

Expected SLG

Expected Slugging Percentage.

Sprint Speed

The speed of a runner from home to first, in feet per second.

Ground Ball %

The percentage of balls put in play that are on the ground.

Line Drive %

The percentage of balls put in play that are line drives.

Fly Ball %

The percentage of balls put in play that are fly balls.
Advanced Batting Stats
Loading Advanced Batting Stats...
Games By Position
Defensive Stats
Loading Games Played by Position...
Loading MLB Defensive Stats...
Batted Ball Stats
Loading Batted Ball Stats...
Stats Vs Upcoming Pitchers
Our full team depth charts are reserved for RotoWire subscribers.
Subscribe Now
Recent RotoWire Articles Featuring Jurickson Profar
See More
Past Fantasy Outlooks
2022
2021
2020
2019
2018
2017
2016
2015
2014
2013
2012
2011
Profar opened the 2021 season as a utility player for San Diego, but his ability to play all over the infield and outfield allowed him to pick up semi-regular playing time for much of the campaign while the Padres contended with both injuries and endured slumps from multiple everyday players. The 28-year-old did little to raise the offensive floor for the Padres when he was included in the lineup, as he finished with a .093 ISO and .649 OPS after clearing .150 and .700 in those respective categories each of the previous three seasons. He'll return in a utility role and could find stretches of regular playing time again. He did steal 10 bases, so he'll have value in deeper formats when he finds his way into the lineup.
That is not a misprint in Profar's bio line; he really is just turning 28 years old. Profar has seemingly been in the league forever, but 2020 was as close as he has come to the type of breakout performance fantasy players have long wanted to see from him. While 2018's numbers were big, they were mostly a byproduct of volume whereas he was on a 20-20 pace while playing in the talented San Diego lineup in 2020. The bounce-back for the switch hitter was centered around his best season yet in handling right-handed pitching, but that skill lacks much stickiness; view it partly as growth but more anomaly given he hit below .200 against righties in two of the prior three seasons. He has 2B/OF eligibility on draft day and the Padres will likely continue to use his defensive versatility. The ceiling is not very high, but the floor is not all that bad when he is healthy.
Profar has now been able to stay healthy for the majority of back-to-back seasons, appearing in 285 games over the last two years. The 26-year-old hit .218 after batting .254 in his final year with Texas. A spike in his Pull% (from 39.8% to 49.9%) without a notable dip in his groundball rate led to the decline in batting average, while his BB% (9.3%) and K% (14.5) remained stable. He also battled the yips making throws from second base -- a new development. Padres general manager A.J. Preller, who was the Rangers assistant GM when Profar was a top prospect with Texas, bought low on him in a trade this offseason and he will enter spring training as the favorite to be San Diego's starting second baseman. Profar has hit 20 home runs in back-to-back seasons and is 19-for-20 on stolen-base attempts over that span. His performance in the field will be as important as his hitting if he is to hold the everyday job.
Once considered the top prospect in baseball, Profar's previous five seasons had been marred by injury and disappointment, but that finally changed in 2018. The Rangers dealt with a myriad of injuries but he was able to stay healthy and play in 146 games, finishing with a 108 wRC+. His 20 home runs were an especially welcome sight, as Profar totaled only 17 home runs between Triple-A and MLB over the previous two seasons. His 13.2% HR/FB was roughly league average, so he could reprise that power output. He was also 10-for-10 on stolen-base attempts. Profar hits the ball to all fields and rarely strikes out (14.8 K%), so he could improve on last year's AVG (.269 BABIP). He was traded to the A's as part of a surprise three-team deal this offseason. In Oakland, he figures to serve as the primary second baseman, but could also get occasional starts at shortstop and third base.
Widely regarded as the game's No. 1 prospect five years ago, Profar has tamed Triple-A pitching, but he's yet to make an impact at the highest level. The 25-year-old has career major-league rates of 9.1 walks and 19.8 strikeouts, teasing a high-upside batting eye. The .352/.379/.516 line he flashed in his first 23 games of 2016 suggested he regained power and harder contact through increased shoulder strength following significant time lost in 2014 and 2015. Profar doesn't have a daily lineup spot to start the season, which has been an evergreen statement. He likely will have to get by in 2018, at least initially, by piecing together work at numerous positions. Whether he does this for a so-far patient Rangers team or another squad remains to be seen. Repeating the final point from his 2017 outlook: "He's still an interesting lottery ticket."
Profar serves as a prime example of the disastrous effects shoulder injuries can have on hitters, most of the time severely sapping power. After missing nearly two years due to ongoing shoulder issues, he's still trying to rediscover the stroke that made him the top prospect in every publication across the land just four years ago. He teased that potential by starting 2016 with a .352/.379/.516 line through his first 23 games, but the outstanding performance was short-lived, as Profar hit a meager .180/.291/.250 in 201 plate appearances from July 3 through the end of the season. He hit decently for a 23-year-old at Triple-A, but considering the offense-heavy context of the Pacific Coast League, his Round Rock performance was still disappointing for a player of Profar's pedigree, experience and theoretical upside. His greatest fantasy asset in 2017 might be his positional flexibility, depending on your league's qualification parameters, as last season Profar played 11 or more games at every spot on the infield (other than catcher) in addition to left field. He's still an interesting lottery ticket.
Profar had another lost season, making it two in a row, due to continued issues with shoulder muscles. The injuries have prevented him from taking a professional at-bat for nearly two full years, costing the former top prospect valuable development time. Still just 22 (he'll turn 23 in February), Profar still has plenty of time to carve out a major-league career and he was a surprise addition to Arizona Fall League rosters this winter. Through 19 games (all at DH), he's slashed .264/.352/.458 with 11 walks against just 10 strikeouts. His return to relative health has his name coming up in trade rumors this winter, and there's no real room for him in Texas with Rougned Odor and Elvis Andrus entrenched up the middle and Joey Gallo set to inherit third base, but the first step in Profar regaining fantasy relevance again is simply to show he's healthy and get back to playing.
Profar missed all of 2014 with shoulder troubles. He first tore a muscle in his right shoulder during spring training, and then had multiple setbacks throughout the season. He had platelet-rich plasma injections to the joint in late September and a late October MRI said the shoulder was 95 percent clean. However, it was not clean enough for him to play in the Arizona Fall League as originally hoped. He seemed to be making steady progress throughout the winter, but a follow-up MRI showed increase strain in the subscapularis muscle in his shoulder, and the decision was made to schedule surgery. Profar is expected to miss the entire 2015 season as a result, but he's still just 22 years old and those in keeper and dynasty leagues who are willing to ride out the storm could use this to get the talented infielder at a discount.
Profar was called up in early May with the injury to Ian Kinsler and remained in the majors, largely in a utility role, for the rest of the season. He hit poorly in that role, slashing just .234/.308/.336 and fanning 63 times in 286 at-bats. The winter trade of Kinsler to Detroit throws the second base door wide open, and it's expected that Profar will be the heavy favorite to begin the 2014 season as the everyday second baseman. With regular at-bats and without having to learn a new position, Profar should be able to deliver much better results the second time around.
The current holder, in many eyes, of the "Best Prospect In Baseball" title, Profar proved that 2011's breakout was legit, racking up 26 doubles, seven triples and 14 homers in 480 at-bats at Double-A Frisco as a 19-year-old. He showed solid plate discipline (66:79 BB:K) on top of the power, and got a brief taste of the majors late in the season (homering in his first at-bat). Texas currently has Ian Kinsler and Elvis Andrus up the middle, but there's been talk of Kinsler moving to the outfield to make room in 2013 for Profar despite not having a single at-bat at Triple-A. Profar's name has been tossed around in trade rumors too, but there's little doubt that he will be a fantasy asset once he ascends to the majors for good.
Profar took a big leap forward in 2011, showing much more power than in his professional debut the year prior, as he racked up 37 doubles, eight triples and 12 homers in 420 at-bats at Low-A Hickory as an 18-year-old. Mix in tremendous plate discipline (65:63 BB:K) considering his age, and there's something potentially really special here. He gets praise for his defense at shortstop, and there's no large platoon splits for him from either side of the plate (.852 OPS against lefties, .897 against righties). The only knock on him entering the year was some scouts wondered if they were already looking at the finished product; Profar's big leap forward in the power department should quiet that talk. This could be baseball's next great shortstop.
Profar made his professional debut at short-season Spokane as a 17-year-old and showed advanced skills for a young player against some college-aged competition. His overall .250/.323/.373 line doesn't jump off the page, but he managed 28 walks and 23 extra-base hits (including four home runs) in 252 at-bats and was also successful in 8-of-11 stolen base attempts. He's still several years away, but there's already talk that he could force Elvis Andrus off of shortstop once he's ready. A switch-hitter, he hit .258/.335/.389 against right-handed pitching and hit well overall in August (.284/.354/.477 in 88 at-bats) showing that he's capable of making adjustments against advanced pitching.
More Fantasy News