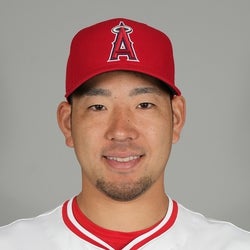 Rest-of-Season Projections
2023 Fantasy Outlook
Kikuchi is at a career crossroads as his non COVID-shortened seasons look terrible by most measures. His ERA and ERA estimators have been messy in each of those seasons, and then he further compounded problems in 2022 with a noticeable spike in his walk rate with a healthy dose of homers. Just six pitchers have ever thrown at least 100 innings with walk rates of at least 12% while allowing 2 homers per nine innings as Kikuchi did and those names include Oliver Perez, Andy Benes, and Derek Holland and each of their ERAs were over a full run higher than what Kikuchi somehow pulled off last season at 5.19. The strikeout rate was am impressive as he ran away from his cutter and threw more fastballs, but only his changeup was tough to hit for the league. It is perplexing to see someone with such poor overall numbers to have four pitches with Whiff rates above 25%, but that is what Kikuchi pulled off last season. Perhaps there is a brighter future for him in relief where he can pump up the velocity in shorter stints because he has had issues sustaining that over the course of a season. Funny data point: did you know Kikuchi's four-seam fastball generated more swings and misses in 2022 than four-seamers thrown by Justin Verlander and Alek Manoah? Now you do.
Read Past Outlooks
$Signed a three-year, $36 million contract with the Blue Jays in March of 2022.

Kikuchi (11-6) picked up the win Friday, giving up three runs on five hits and two walks over five-plus innings in an 11-4 victory over the Rays. He struck out four.
ANALYSIS
The southpaw blanked Tampa for five innings before fading in the sixth and giving up three straight extra-base hits to open the frame, but the Jays were already up 8-0 at that point. Kikuchi stumbles into a likely postseason run -- Toronto needs just one more win, or a Seattle loss, to clinch a wild-card spot -- with a 5.02 ERA, 1.47 WHIP and 35:10 K:BB through 28.2 innings in September.
Read More News
Pitching Stats
Loading Pitching Stats...
2023 MLB Game Log

Calculate Stats Over Time
Just click on any two dates.
Scoring
FanDuel
DraftKings
Yahoo DFS
Loading Pitching Game Log...
2022 MLB Game Log

Calculate Stats Over Time
Just click on any two dates.
Scoring
FanDuel
DraftKings
Yahoo DFS
Loading Pitching Game Log...
2021 MLB Game Log

Calculate Stats Over Time
Just click on any two dates.
Scoring
FanDuel
DraftKings
Yahoo DFS
Loading Pitching Game Log...
2020 MLB Game Log

Calculate Stats Over Time
Just click on any two dates.
Scoring
FanDuel
DraftKings
Yahoo DFS
Loading Pitching Game Log...
2019 MLB Game Log

Calculate Stats Over Time
Just click on any two dates.
Scoring
FanDuel
DraftKings
Yahoo DFS
Loading Pitching Game Log...
Minor League Game Log

Calculate Stats Over Time
Just click on any two dates.
Loading Minor League Pitching Game Log...
Pitching Appearances Breakdown
How many pitches does Yusei Kikuchi generally throw?
What part of the game does Yusei Kikuchi generally pitch?
% Games Reaching Innings Threshold
% Games By Number of Innings Pitched
Left/Right Pitching Splits
BAA
K
BB
H
HR
Since 2021

vs Left

.184
104
27
65
13
Since 2021

vs Right

.266
364
141
338
64
2023

vs Left

.214
39
8
28
6
2023

vs Right

.266
142
40
137
21
2022

vs Left

.198
25
9
17
2
2022

vs Right

.256
99
49
76
21
2021

vs Left

.147
40
10
20
5
2021

vs Right

.271
123
52
125
22
More Splits

→

View More Split Stats
Home/Away Pitching Splits
ERA
WHIP
IP
K/9
BB/9
Since 2021

Home

4.22
1.19
211.1
10.3
3.3
Since 2021

Away

4.54
1.49
214.0
9.5
3.8
2023

Home

3.97
1.18
79.1
9.9
3.1
2023

Away

3.77
1.35
88.1
9.6
2.1
2022

Home

4.58
1.16
55.0
11.8
3.8
2022

Away

5.91
1.91
45.2
10.2
6.9
2021

Home

4.21
1.22
77.0
9.7
3.2
2021

Away

4.61
1.41
80.0
9.0
3.9
More Splits

→

View More Split Stats
Stat Review
How does Yusei Kikuchi compare to other starting pitchers?
This section compares his stats with all starting pitcher seasons from the previous three seasons (minimum 120 innings)*. The bar represents the player's percentile rank. For example, if the bar is halfway across, then the player falls into the 50th percentile for that stat and it would be considered average.
* Exit Velocity, Barrels/BBE %, Balls Hit 95+ MPH %, and Spin Rate are benchmarked against 2019 data (min 120 IP).
See here for more exit velocity/barrels stats
plus an explanation of current limitations with that data set.
K/BB

Strikeout to walk ratio.

K/9

Average strikeouts per nine innings.

BB/9

Average walks per nine innings.

HR/9

Average home runs allowed per nine innings.

Fastball

Average fastball velocity.

ERA

Earned run average. The average earned runs allowed per nine innings.

WHIP

Walks plus hits per inning pitched.

BABIP

Batting average on balls in play. Measures how many balls in play against a pitcher go for hits.

GB/FB

Groundball to flyball ratio. The higher the number, the more likely a pitcher is to induce groundballs.

Left On Base

The percentage of base runners that a pitcher strands on base over the course of a season.

Exit Velocity

The speed of the baseball as it comes off the bat, immediately after a batter makes contact.

Barrels/BBE

The percentage of batted ball events resulting in a Barrel. A Barrel is a batted ball with similar exit velocity and launch angle to past ones that led to a minimum .500 batting average and 1.500 slugging percentage.

Spin Rate

Spin Rate is the rate of spin on a baseball after it is released. It is measured in revolutions per minute (rpm).

Balls Hit 95+ MPH

The percentage of batted balls hit that met or exceeded the 95 MPH threshold.

Swinging Strike

The percentage of pitches that result in a swing and a miss.
Prospect Rankings History
Advanced Pitching Stats
Loading Advanced Pitching Stats...
Loading MLB Defensive Stats...
Our full team depth charts are reserved for RotoWire subscribers.
Subscribe Now
Recent RotoWire Articles Featuring Yusei Kikuchi
See More
Past Fantasy Outlooks
Kikuchi appeared set to deliver the breakout campaign that many projected prior to the 2021 season, maintaining a 3.46 ERA with an 81:26 K:BB across his first 80.2 innings and 13 starts. However, he crumbled from there, posting a 5.42 ERA across his last 16 outings. Perhaps coincidentally, his problems began with the crackdown on the use of foreign substances. When viewing Kikuchi's profile as a whole, home runs remain a significant problem (1.6 HR/9) and his walk rate also remains higher than would be desirable (9.3 BB%). However, by far the biggest problem for Kikuchi is the amount of hard contact he surrenders, highlighted by an 11% barrel rate, 47% hard hit rate, and 91.9 mph average exit velocity. Kikuchi agreed to a three-year, $36 million deal with the Blue Jays and will be pitching in the AL East for the foreseeable future.
On the surface, Kikuchi has had some rough sledding in his transition from pitching in Japan to pitching in the majors. Two consecutive season of bad ratios and a lack of wins while pitching for a perpetually rebuilding Seattle franchise. If you solely focus on the surface stats, you will miss the progress he is making as a pitcher. The southpaw added a new cutter in 2020 and made it his primary pitch, but like with anything new, it took some time getting used to. Kikuchi struggled with walks, but still struck out nearly a quarter of the hitters he faced and his expected stats do not look like they belong to a guy coming off a 5.17 ERA and 1.30 WHIP season. The cutter helped him greatly against righties as their weighted on-base average against him dropped 75 points year over year. Seattle is not a great team, but Kikuchi is a good pitcher whose surface stats create a strong buying opportunity in 2021.
Kikuchi fell far short of expectations in his first major-league season, posting a 5.46 ERA and 1.52 WHIP after recording a 2.50 ERA and 1.05 WHIP over three seasons in Japan. The 28-year-old struggled to miss bats, posting a 16.1 K% that would have ranked fourth worst among major-league starters had he logged enough innings to qualify, along with a middling 8.8% swinging-strike rate. The Mariners took measures to limit Kikuchi's workload as he adjusted to the rigors of the MLB schedule. The southpaw served up a whopping 36 home runs despite throwing only 161.2 frames, with right-handed batters teeing off to the tune of .304/.359/.545 against Kikuchi. He figures to have a rotation spot on a rebuilding Mariners club, but there is little reason to think a big improvement is coming in his second big-league season. Throw your dart elsewhere.
A three-time All-Star in Japan (2013, 2017, 2018), Kikuchi was 14-4 with a 3.08 ERA, an 8.4 K/9 and a 2.5 BB/9 in 2018. He has a mid-90s fastball that he uses to set up a plus slider. While not regarded in quite the same star tier of Shohei Ohtani or Yu Darvish, the 27-year-old lefty still projects as at least a solid mid-rotation starter in MLB. Kikuchi signed a three-year, $43 million deal with the Mariners, with a $13 million player option for a fourth year and a team option for a four-year, $66 million extension after the first three years. He was dominant in 2017, logging 217 strikeouts in 187.2 innings -- both career highs. Kikuchi was similarly dominant in 2018 until a shoulder injury caused him to miss a month, and while he was able to return, he wasn't quite the same after that. He will be adapting to a new schedule where he'll pitch more frequently, so we should not expect the 6-foot hurler to log more than 160 innings on a rebuilding Mariners team.
Kikuchi attracted attention as a high schooler for his hard fastball and stated desire to forego a pro career in Japan and jump straight to the majors. That didn't happen, and injuries have so far deterred him from reaching his potential. Still only 24, Kikuchi showed signs of improvement in 2015 and if he can put together a couple of healthy seasons, he could establish himself as a quality lefty.
More Fantasy News