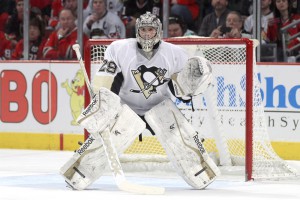 The RotoWire player database (which was RotoNews from 1997-2001) just passed its 18th anniversary. We were the first company to develop player notes in its current format (landing one founder on the "Mount Rushmore" of fantasy baseball). So we thought it would be interesting to see which players have been updated the most over that span.
Racing: Kyle Busch (784)
CBB: Tyler Hansbrough (90)
CFB: Matt Barkley (84)
MLB: Carlos Beltran (1047)
NBA: Kobe Bryant (1237)
NFL: Ben Roethlisberger (792)
NHL: Marc-Andre Fleury (1300)
Golf: Tiger Woods (832)
Soccer: Wayne Rooney (332)
We wouldn't have guessed Marc-Andre Fleury would be the most updated player, but a successful goalie gets notes after almost every start plus we track practice movement closely to post notices and confirm who will start (really important these days for Daily Fantasy Sports and tools like our DFS Lineup Optimizer).
Tyler Hansbrough's record is the one that may never be beat. How many college kids these days stick around long enough, and are good enough, to get that many updates? Tiger Woods may also keep his record a long time since it may be a long time until a golfer has his high profile again. He basically was everything in fantasy golf for most of the past 18 years and was our pick for top fantasy sports athlete of the last decade.