We have reached the final week of the RotoWire and FanDuel Fantasy Football Championship qualifying rounds. Man, time sure does fly. It feels like just yesterday that we were debating whether or not Kareem Hunt's explosive start to the season was worth buying into. Well, I guess we are still pondering that following his recent slump, huh? Well, this is awkward….. Anyways! This is the last opportunity to get your hands on an entry into the $1,000+ Week 11 RWFC Championship Free Play! In case you've been living under a rock, here are the rules and how to get in on the action this week:
– 10-week competition hosted on FanDuel
– $10 entry
– Compete against other users and three FanDuel experts (Jeff Erickson, Derek VanRiper, Kevin Payne)
– Finish above the experts and win an entry in the Week 11 Freeroll with over $4,000 in prizes and RotoWire subscriptions up for grabs
– Each qualifying week acts as a double-up with the top 150 doubling up their cash
– This is not a continuous competition so you can enter every week, and you don't have to have participated in Week 1 to enter this week's competition
– You can sign up for this week's competition here
Week 10 also marks the final chapter in the separate RotoWire & FanDuel Expert Competition. Mike Doria (mikeinlalaland) still reigns supreme atop the standings, but his middling performance last week (96.26) narrowed the gap between the rest of the 'perts and himself. I personally finished in 2nd place last week with a solid 137.86 points. Dak Prescott set the tone with 26.66 points, but he was an obvious pick. My real MVPs were T.Y. Hilton (32) and Marshawn Lynch (19.3), who both delivered tremendous value in great matchups. The aforementioned Kareem Hunt ended up being my Achilles' heel, leaving a sour taste in my mouth after producing a team low 8.1 points despite having the highest price tag ($9,000). 1st-place winner, D.J. Trainor (dj_trainor) did not make the same mistake, relying on solid mid-tier showings from Lamar Miller (10.6) and Jay Ajayi (13.7) to go along with Carson Wentz and Hilton's scoring bonanzas. Congrats to D.J. and good luck to Mike, who has been at or around the top of the standings all year.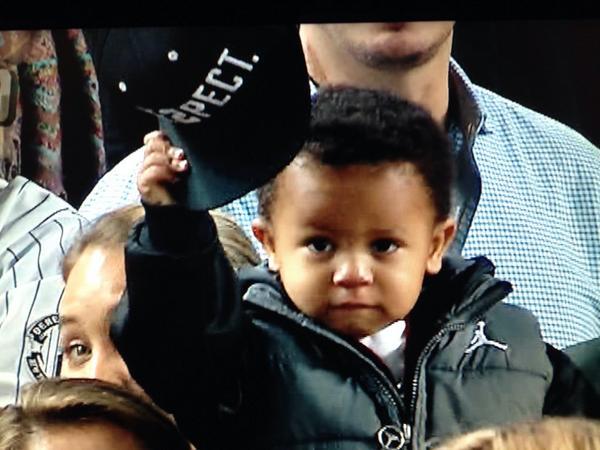 Here is one last look at the top 10 (you can view the final standings here once they finalize after Week 10):
1. Mike Doria (mikeinlalaland) 1060.62
2. Logan Larson (lxlarson) 1058.30
3. Chris Benzine (crispy272001) 1057.02
4. Tate McIntyre (tamc10) 1034.04
5. James Anderson (realjranderson) 1028.68
6. Brett Goldhammer (bretskyball) 1025.86
7. James Seltzer (schweppy23) 1024.82
8. Chris Smith (smithca28) 1017.34
9. Hunter Van Asten (hvanasten) 1006.30
10. Clay Link (linkdaddydollaz)1004.16
Value Plays
Ineligible Teams: SEA, ARZ, BAL, KC, OAK, PHI, MIA, CAR
QB Ryan Fitzpatrick, New York Jets at Tampa Bay Buccaneers
FanDuel Price: $6,100
Revenge game? Probably not. Especially considering the Jets gave Fitzpatrick a brief, but sizable, pay day a year ago. The bearded one is a value play in every sense of the word. His $6,100 salary is just $100 over the minimum salary, which should open up the rest of your cash to spend big on positional talent. Fitzpatrick threw a touchdown in relief of Jameis Winston last week, but his only start this season against a tough Cardinals secondary (290 yards, three touchdowns) is what gives fantasy owners hope for strong day at the office. It doesn't hurt that the Jets are giving up 246.33 passing yards per game to opposing quarterbacks. They are also one of just six defenses averaging over two passing touchdowns allowed per game this season. He will be without the services of Mike Evans (suspension), but that doesn't concern me much in a game that could devolve into an unexpected shootout. Look, we all know what kind of quarterback Fitzpatrick is at this point of his career, but the bottom-of-the-cellar salary combined with a strong matchup make him the biggest value play this week.
RB Jordan Howard, Green Bay Packers at Chicago Bears
FanDuel Price: $7,200
Alfred Morris could end up being the biggest value play at running back, but he will also come with a high ownership rate. If you are looking to go against the grain, Howard has just as good of a chance to go off Sunday, and he doesn't come with as much fanfare as the Cowboys' new starting running back. Season-long fantasy owners were cursing their high-round pick when Tarik Cohen burst onto the scene and ate into his workload. Howard has since regained the lion's share of work in Chicago's backfield, toting the rock 80 times over the past three games compared to Cohen's 18 carries. For as much as the Bears offense has struggled this season, the Packers have been just as anemic since Aaron Rodgers went down to a devastating shoulder injury. Assuming this game stays close, Howard should be heavily involved in all four quarters, which should allow him to take advantage of Green Bay's defense which is giving up over 100 yards per game to opposing running backs.
RB Carlos Hyde, New York Giants at San Francisco 49ers
FanDuel Price: $6,700
Everything that was just said about Howard can also be applied to Hyde. He is the workhorse on a terrible offense that happens to be playing an equally-horrid squad. Change-of-pace back, Matt Breida, has taken a backseat since the trade deadline has passed, giving the Ohio State product full reign of running back touches in San Francisco. The Giants — like the Packers — are very generous to opposing tail backs, serving up over 100 yards per game this season. If the 49ers hope to get their first victory of the season, they will have to rely heavily on Hyde from start to finish.
WR Julio Jones, Dallas Cowboys at Atlanta Falcons
FanDuel Price: $8,000
This recommendation comes with a caveat, as Jones is nursing an ankle injury and has yet to practice this week at the time of this post. That said, he could be a huge value at this price in a slate that doesn't have too many safe, high-end receivers. Everyone likely saw the highlight of Jones dropping a wide-open TD last week, and he left the game with an injury to add insult to…. well, injury. Assuming he suits up, I am sure a receiver of his caliber will be looking to avenge his faux pa against a Cowboys secondary that is giving up the 8th-most FanDuel points to opposing wideouts this season.
WR Marqise Lee, Los Angeles Chargers at Jacksonville Jaguars
FanDuel Price: $6,000
Lee has been coming on strong as Blake Bortles' favorite target, garnering 28 targets and converting them into 230 yards and a score over the past three weeks. Allen Hurns remains in the mix, but outside of his huge day against the Colts two weeks ago, last year's standout has been seeing four or less targets over the past four games. Lee does have a questionable designation heading into this Sunday's matchup, but he did practice in a limited fashion Thursday, and he has overcome his lingering knee soreness on a weekly basis. At $6,000, you could certainly do worse than a No. 1 wideout in a game that could have a decent amount of points scored.
TE Cameron Brate, New York Jets at Tampa Bay Buccaneers
FanDuel Price: $5,700
If you decide to roll with uber-value play Ryan Fitzpatrick this Sunday, consider pairing him with Brate. Tampa Bay's tight end understandably gets a downgrade this week with Winston out of action, but it is worth noting that he hauled in six passes for 76 yards and a touchdown with Fitz as his quarterback in Week 6. Even if you don't consider me your ride or die and opt against Fitzpatrick, Brate is still a strong play on his own when you consider his steady production and the fact that $5,700 seems to be the cutoff for reliable tight ends this weekend.
High Risk/High Reward
WR Antonio Brown, Pittsburgh Steelers at Indianapolis Colts
FanDuel Price: $9,300
Remember earlier when I said that there weren't too many safe, high-end receivers this week? Yes, that also applied to the great Antonio Brown. But Josh, how is one of the game's top wideouts a risk against a porous Colts secondary that just cut top corner Vontae Davis this week? Calm down, let me finish. Yes, this is a great matchup for Brown, and you are correct that Indianapolis' 7th-most generous secondary gets a downgrade with their veteran leader put off to pasture. The risk involved with AB is a simple one: game flow. If he doesn't put up big numbers in the first half, the Steelers could find themselves chewing clock on the ground the rest of the way if this game sticks to the script. Shelling out $9,300 in salary for a player who needs to put up huge numbers quick to meet value is far from a safe play. That said, Brown has the explosiveness to have a rewarding fantasy day in just a couple of quarters, so choose wisely. Personally, I would rather pay the piper for his teammate, Le'Veon Bell, in a matchup such as this one, as he has a better shot at being worth his hefty price tag.
Alright, it's been another exhilarating season of the RotoWire & FanDuel Fantasy Football Championship. Good luck to all of you. If you want to share who you think will have a big game this Sunday, or if you simply want to chat during the action, give me a follow on Twitter @JashFath.