Don't Buck History With Your Pick
By Peter Schoenke and Jeff Buchbinder Originally published in 2003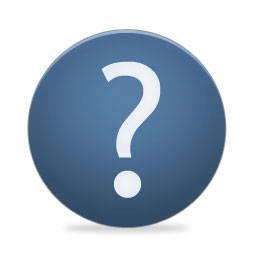 This article is part of our fantasy football help series.
Your league just drew straws and you ended up with the No. 1 pick. Who should you draft? Clinton Portis? Ricky Williams? LaDainian Tomlinson? Priest Holmes? Tough call. Maybe you should trade it. But for what? How do know what the first pick is really worth? And how do you know the value of the picks you would receive in return?
To answer those questions, we put together a list of all the preseason rankings since 1991. We gathered lists from fantasy magazines, high-profile expert leagues and RotoWireís own preseason rankings. Then we compared these preseason picks against the final results each player produced. We used a typical fantasy league scoring system (3 points passing TD, 6 points rushing or receiving TD, 1 point per 50 yards passing, 1 point per 25 yards rushing or receiving and no points gained or lost for interceptions, turnovers or receptions) and then normalized the data against the rest of the players at each position that season (normalized fantasy value).
In other words, we compared wide receivers in 1995 with other receivers from 1995, quarterbacks from 2001 with other quarterbacks from 2001. Thus, each playerís value was calculated on the basis of what he offered as compared to the other options at his position that season. Putting yardage aside for a moment, if the worst starting wideout in your league scores five touchdowns this year, and you have a guy who scores nine, your receiver is worth four touchdowns. (A wideout who scores just two touchdowns actually would have negative value to his team in such a league). Normalizing the data in this way gives us the ability to compare players between eras, so that the value of players in lower-scoring years could properly be compared to those in higher-scoring ones.
Looking back over the last 12 seasons, the experts have actually done quite well in general terms. In only one of the 12 years did the top producing fantasy player not come from a consensus first-round pick. In 1996, Terry Allen was projected as a mid-to-late second round pick but had a big year where he rushed for 21 touchdowns (eight more than his previous career high). Allen is still the only running back to come back from major surgery on both knees, which probably led to him being undervalued. The consensus first-round picks were also worthy fantasy starters at the end of the season 75 percent of the time.
By "fantasy starter" we mean a player who would have been among the 72 starters in a 12-team league that starts two WRs, two RBs, one TE and one QB each week. So of the 144 first-round picks over the last 12 seasons, 108 of them have wound up being worthy of an every-week start in such leagues. The consensus was better at finding players who were fantasy starters in the first round than any other. Only 67 percent of projected second-round picks were above the replacement level, i.e., only 96 of the 144 second-round picks over the last 12 years were fantasy starters, and only 59 percent of third round picks were above that hurdle.
Going through some of the old publications you can see just how quickly fantasy football has progressed. In the early 1990s, some publications advocated taking kickers or tight ends in the top 25 picks. Over the years, experienced fantasy football players have come to realize there isnít enough of a difference between the top kicker or team defense and the worst starter to justify a high pick. Certain tight ends may be much better than the other starters at their position, but they usually donít have the upside to warrant a top pick, either. The result is that experts in the first round have targeted only quarterbacks, wide receivers and running backs for the past 12 years.
Similarly, experienced fantasy football players have also come to realize that running backs offer the most upside and are more scarce than wide receivers and quarterbacks in this format, (two-QB leagues are another story). As a result, the first round has become more and more dominated by running back picks in the past few years. But is that justified?
Quarterbacks in the 1st Round
In real football, the quarterback is the most important player on a team. Quarterbacks average the highest salaries and are the sportís biggest starts. However, as first-round picks in fantasy drafts, they donít merit star treatment. Of the projected first-round QB picks over the last 12 years, 15 of the 43 players turned out to be busts. By ďbustĒ we mean someone who wasnít among the top-72 fantasy starters in a typical 12-team league.
Biggest First-Round Busts
| | | | | | |
| --- | --- | --- | --- | --- | --- |
| Year | Draft Position | Player | Pos | Team | Notes |
| 1991 | 4 | Randall Cunningham | QB | PHI | Knee injury ended year in first game of season |
| 1999 | 7 | Steve Young | QB | SF | Retired after concussion early in the season. |
| 2002 | 3 | Kurt Warner | QB | STL | Hand injury and subpar performance |
| 2001 | 3 | Fred Taylor | RB | Jax | Played in just two games due to a groin injury |
| 1999 | 5 | Jamal Anderson | RB | ATL | Torn ACL in game two of the season |
| 2000 | 4 | Terrell Davis | RB | DEN | Leg injury limited him to 5 games |
| 1993 | 12 | Terry Allen | RB | MIN | Missed entire season with first of two knee injuries |
| 1999 | 11 | Randall Cunningham | QB | MIN | Benched in favor of Jeff George |
| 1997 | 12 | Jerry Rice | WR | SF | Knee injury limited him to two games |
| 1991 | 8 | Joe Montana | QB | SF | Missed entire season with neck injury |
If you went with a quarterback, there was a 35 percent chance youíd end up with nothing for your prized first-round pick. Of those, 10 QBs went down with injuries that caused them to miss the majority of the season. As we know from watching the game, quarterbacks take a pounding and are always an injury risk.
Even for those able to stay healthy, first-round quarterbacks didnít produce the upside of running backs or wide receivers. Quarterbacks averaged the least amount of normalized fantasy points for those taken in the first round (89 points for RBs, 69 for WRs and just 39 for QBs).
Moreover, quarterbacks also came up short when we compared their actual value to their potential value. By potential value we mean the maximum possible value you could get from your draft slot if everyone were drafting with perfect knowledge of what was going to happen, i.e., with the third overall pick in your draft, you would get the third best overall player in the draft. When we figured out the potential value of each pick in the draft, based on the last 12 years of data of the top producers, quarterbacks only produced 34 percent of the potential value for each pick. When we compare the fantasy points each first-round pick earned vs. what their spot in the draft was potentially worth, the consensus pick for all first-round picks produced 38 percent of their potential value. Quarterbacks were below that average.
The simplest explanation for this is that you have to start only one quarterback. That means that the worst starter in a 10-team league is also the 10th-best starter. Thus, the advantage you have in picking a first-round quarterback is only the extent to which he is better than the 10th best player in the league at his position.
Running Backs in the 1st Round
Contrast that with the worst starting running back in your league who is the 20th best (not including good RBs on ownersí benches). Moreover, the 10th best quarterback is probably part of a pretty good NFL offense. This is not necessarily the case with the 20th best back, who may well be part of a below-average attack. The pickings get a lot slimmer when you have to go 20 deep.
And the numbers bear this out. Only once in the last 12 years has the top producing fantasy player not been a running back (Jerry Rice in 1993). The top six fantasy performers in the last 12 years are all running backs: (Emmitt Smith in 1992 and 1995, Marshall Faulk in 2000 and 2001, Terrell Davis in 1998 and Priest Holmes in 2002). As a group, running backs taken in the first round have produced a whopping 68 percent of their potential value.
| | | | | |
| --- | --- | --- | --- | --- |
| Year | Top Producer | Position | Fantasy Points | Where Drafted |
| 1991 | Barry Sanders | RB | 169 | 2 |
| 1992 | Emmitt Smith | RB | 209 | 6 |
| 1993 | Jerry Rice | WR | 147 | 8 |
| 1994 | Emmitt Smith | RB | 187 | 2 |
| 1995 | Emmitt Smith | RB | 224 | 1 |
| 1996 | Terry Allen | RB | 155 | 20 |
| 1997 | Barry Sanders | RB | 187 | 4 |
| 1998 | Terrell Davis | RB | 233 | 3 |
| 1999 | Edgerrin James | RB | 185 | 8 |
| 2000 | Marshall Faulk | RB | 215 | 2 |
| 2001 | Marshall Faulk | RB | 205 | 2 |
| 2002 | Priest Holmes | RB | 220 | 6 |
Despite the high upside, there is also some risk to taking a running back. The biggest bust with the overall first pick has also been a running back – Terrell Davis in 1999 when he went down in the fourth game of the season with a serious knee injury. Of the projected first-round RB picks, 18 of the 79 players were busts, i.e., players who didnít finish among the top-20 backs in the league that season. Of those 18, 16 went down due to injury.
Still, there was only a 23 percent chance that the running back you drafted would be a bust. Thatís a whole lot better than the 35 percent bust-rate for quarterbacks drafted in the first round.
Receivers in the 1st Round
But as wise as it is to pick a running back early, the safest pick in the first round has been at wide receiver. Of the 24 receivers projected as first-round picks over the last 12 years, just three were busts, i.e., 21 of the 24 finished the season as top-20 receivers. And all three who didnít make the cut went down with injuries.
Itís a smaller sample size, but taking a receiver in the first round left you with just a 13 percent chance youíd have to find a replacement. Of the projected first-round picks, wide receivers also returned 75 percent of the potential value for their picks. Weíre not advocating taking a wide receiver with the top pick – itís rare they are the top producing fantasy player – but if there is a run on running backs in the first round, you may want to play it safe with a wide receiver like Marvin Harrison or Terrell Owens.
| | | | |
| --- | --- | --- | --- |
| Round | QB Points | RB Points | WR Points |
| Round 1 | 40 | 84 | 69 |
| Round 2 | 30 | 49 | 56 |
| Round 3 | -2 | 29 | 40 |
| Round 4 | -16 | 13 | 9 |
Trading Down
What do you do if after reading all that math you come to your first-round pick and donít like the top talent available on the board? Should you trade down?
In the early 1990s, Jimmy Johnson as head coach of the Dallas Cowboys became notorious for trading higher NFL draft picks for multiple lower-round selections and getting the better end of the deal. One of the ways he did this was to develop a chart that would show the expected payout of each draft pick based on the historical performance of the players drafted at that spot. Johnson could quickly determine if he was getting the better part of a deal by looking at his chart.
We attempted to build a similar chart for fantasy football. One difference between the NFL draft and a fantasy football draft is that in fantasy, you pick every NFL player each season. So with the first pick of your fantasy draft, you have the potential to pick the best NFL player that season. And that top performing player has been on average a full 19 percent better than the second-best player. Thatís the biggest difference between any two spots in upper half of the draft.
However, how often would you be able to fully capitalize on your first-round pick? For example, if you had the seventh overall pick, how often would you get a player who returns the seventh-best production? Over the last 12 years, the consensus first-round picks have returned just 58 percent of their potential value. In the past 12 years, the No. 2 overall pick has actually outperformed the No. 1 pick. The No. 2 pick outperforms the No. 1 pick even if you put Marshall Faulk in 2001 as the No. 1 pick over an injured Edgerrin James (We at RotoWire had James atop our preseason rankings, while most experts were evenly divided).
| | | |
| --- | --- | --- |
| | Fantasy Points | % of Potential |
| Round 1 | 54 | 38% |
| Round 2 | 26 | 32% |
| Round 3 | 11 | 19% |
| Round 4 | -2 | -5% |
| Round 5 | -8 | -37% |
| Round 6 | -15 | -32% |
| Round 7 | -28 | -43% |
| Round 8 | -29 | -31% |
The bottom line is that the experts and the consensus first-round draft picks have only hit the mark a little more than half the time. In order to offer some added guidance then, we have taken a weighted average of the potential value of a draft position along with that positionís track record over the past 12 years and come up with the overall value of each draft slot. For example, to figure out what the No. 3 overall pick is worth, we have averaged both its potential value, i.e., the value of the third-best overall player regardless of where he was actually picked, and the historical value, i.e., the performance of the player who was slated by the experts to be picked third, regardless of what he actually achieved that season.
| | | | |
| --- | --- | --- | --- |
| Pick | Value* | Pick | Value* |
| 1 | 163 | 19 | 60 |
| 2 | 144 | 20 | 59 |
| 3 | 124 | 21 | 57 |
| 4 | 117 | 22 | 56 |
| 5 | 107 | 23 | 54 |
| 6 | 105 | 24 | 52 |
| 7 | 99 | 25 | 49 |
| 8 | 95 | 26 | 48 |
| 9 | 88 | 27 | 47 |
| 10 | 84 | 28 | 44 |
| 11 | 80 | 29 | 43 |
| 12 | 77 | 30 | 42 |
| 13 | 75 | 31 | 41 |
| 14 | 74 | 32 | 42 |
| 15 | 71 | 33 | 40 |
| 16 | 68 | 34 | 38 |
| 17 | 65 | 35 | 34 |
| 18 | 62 | 36 | 29 |
*Weighted average of 75% theoretical value and 25% historical value.
The average is weighted 75 percent toward potential value and just 25 percent toward historical value in order to reduce the impact of fluke performances by someone picked in a middle round who had a huge season. (Clearly, if two 75th overall picks scored 17 touchdowns each in different seasons, that might skew things to make the 75th pick look better than the 38th pick, which is obviously not the case.)
The result is the accompanying list that you can reference for trades involving draft picks. If you trade the No. 1 overall pick in a draft for the 12th position in a 12-team draft, you wouldnít get more value (the first overall and 24th picks have a combined 215-point value, while the 12th and 13th picks have a combined 152-point value). Itís probably no coincidence that the owner in your fantasy league with the first pick overall has won your league more than those with lower draft positions. Thatís something to consider if youíre the lucky one who wins the draft lottery. It pays to have history on your side.
Rookie Sidebar
How have rookies historically performed in the draft? Should you stay away from them with higher picks?
It is pretty rare that a rookie is taken in the first 75 picks of a fantasy draft. Since 1992, the consensus preseason rankings advocated taking just 15 rookies in the first 75 picks. Of those, all but two were running backs.
Even though only a few rookies are forecast to be worth taking in the early part of a fantasy draft, they still carry a lot of risk. Six of the 15 rookies fell below the replacement level value. Injuries were not the main reason, either. Only one of the six players was injured (and Ricky Williams still played 12 games for New Orleans in 1999 despite a case of turf toe). So be warned, many of the projections for these players were too rosy.
While taking a rookie running back has a high risk, those who pan out have a high reward. Rookie running backs averaged 56 fantasy points Ė a little above the level of an average second-round pick. What is even more impressive is that rookie running backs actually exceeded the potential value of their draft positions. They returned 73% more than would have been expected from where they were drafted.
While this yearís rookie crop has the fewest fantasy prospects weíve seen in years, if a running back such as Larry Johnson finds a starting job, he may have the upside to be worth a gamble even in the top 75 picks.
(Thanks to Herb Ilk, who contributed to this article, and our friends at profootballreference.com.)
Interested in more fantasy football resources?
You won't believe how many different ways we can help you.
At RotoWire.com, we give our subscribers EVERYTHING.
Sign up for our Fantasy Football Special and get full access to all these great benefits:
Customized player rankings based on your league's categories.
Comprehensive fantasy football cheat sheets. Cover multiple league formats, printable, and can be exported to Excel spreadsheets.
Private, one-on-one Q&A with our football experts. Ask questions and get hyper-specific answers about your team.
Stat projections and outlooks for over 500 players.
Email news updates for the players on your team, as they happen.
NFL team depth charts and player updates posted every day.
Updated playing time situations for each team.
Exclusive articles and analysis from the best writers in fantasy football.
It doesn't stop there. Subscribe today and you'll also get these great bonus features:
A free download of our in-draft software that will allow you to track and dominate your draft or auction.
Free multi-sport access to player news, analysis, and fantasy tools for the NBA, NHL, MLB, PGA and NASCAR.
Free access to our 2013 NBA and NHL Fantasy Draft Kits (player projections, depth charts, outlooks, and more).
Get instant access to every feature we have. Subscribe to RotoWire now.