RotoWire Fantasy Golf Draft Kit For 2013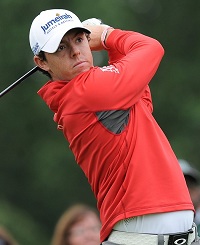 Here's What's Included In Our 2013 Fantasy Golf Draft Kit:
Below is a sampling of our fantasy golf tools and advice. We update this page frequently, so check back!
Fantasy Golf Picks, Cheat Sheets, Projected Stats, Auction Values & More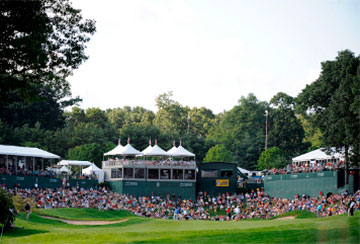 Fantasy Golf Software – Track, Manage and Research Your Draft On The Fly!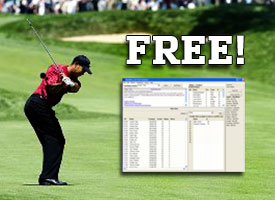 All of the RotoWire projections above are included and automatically updated throughout the pre-season in a downloadable PC-based draft software application you can take to your draft.
RotoWire's Fantasy Golf Draft Software allows you to input the results of your draft as it happens and make adjustments to your strategy on the fly.
Our fantasy golf draft software is FREE with any RotoWire subscription. Don't miss out on this unique tool!
Fantasy Golf Strategy & Stats
Fantasy Golf Strategy
David Ferris looks at some important themes to consider when building your fantasy golf team.
Golf Roster Strategy
Ed Cushing analyzes whether owners should stick with a golfer who gets hot or sub him out in the next round.
Applying Stats
Ed Cushing shows you how to "weight" stats to get a clearer view of each golfer.
Final 2012 PGA Tour Stats
Detailed results across a variety of stats for every winner from PGA Tour and Fall Series events in 2012.
Fantasy Golf Feature Columns
Our fantasy golf coverage doesn't stop with your draft. We keep pumping out useful advice all season long.
Fantasy Golf Barometer
A weekly overview of players on their way up (or down) the leaderboard.
PGA Tour Stats Review
Each week we'll list the statistical breakdown of the upcoming PGA Tour event.
The Reshuffle List
A look at how some of the PGA Tour's youngest players are doing in their fight to maintain their PGA Tour cards.
Weekly Preview
Fantasy golf advice, strategy and tips you can use in the week ahead.
Why doom yourself to another year of scrapping together pieces of information from multiple sites when you can get everything you need in one place?
Subscribe to RotoWire and get access to everything on this page.
No Fine Print Necessary: A RotoWire subscription is truly a small price to pay for victory in your league this year.