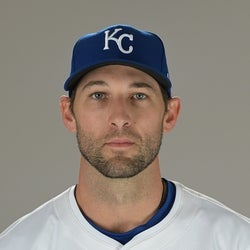 Rest-of-Season Projections
2023 Fantasy Outlook
Wacha joined Boston on a one-year, $7 million deal for 2022, and he delivered a 2.70 ERA before he surrendered 11 runs in his final two starts of the campaign. He was limited to 23 starts (127 innings) due to a shoulder injury but still compiled an 11-2 record, and it was a major bounce-back effort after he posted a 5.11 ERA across the previous three seasons. He cut his HR/FB rate nearly six percentage points to 12.4 percent from that three-year stretch, and he also reduced his hard-hit rate (35.4 percent) more than four percentage points. However, Wacha also had a 4.56 xERA in 2022, so there's reason to be worried about some regression. He'll turn 32 years old in July and should be able to secure a rotation spot somewhere in free agency, but his fantasy potential could vary significantly depending on where he lands. Wacha's season-to-season inconsistency through his career also provides pause on whether to expect a repeat performance in 2023.
Read Past Outlooks
$Signed a one-year, $7.5 million contract with the Padres in February of 2023. Contract includes two-year, $32 million team option for 2024 and three-year, $18.5 million player option for 2024 if the team option is declined.

Wacha (13-4) yielded two runs on six hits and a walk over seven innings Sunday, striking out six and picking up a win over St. Louis.
ANALYSIS
Wacha rolled through six shutout frames before the Cardinals finally broke through with two runs in the seventh inning. The Padres had already provided 12 runs of support before then. Wacha earned his second straight win and lowered his season ERA to 3.39 across 127.1 frames. However, he owns a 5.54 ERA in five September outings. Wacha is projected to close out his 2023 season with a road start against the White Sox.
Read More News
Pitching Stats
Loading Pitching Stats...
2023
2022
2021
2020
2019
2018
2017
2023 MLB Game Log

Calculate Stats Over Time
Just click on any two dates.
Scoring
FanDuel
DraftKings
Yahoo DFS
Loading Pitching Game Log...
2022 MLB Game Log

Calculate Stats Over Time
Just click on any two dates.
Scoring
FanDuel
DraftKings
Yahoo DFS
Loading Pitching Game Log...
2021 MLB Game Log

Calculate Stats Over Time
Just click on any two dates.
Scoring
FanDuel
DraftKings
Yahoo DFS
Loading Pitching Game Log...
2020 MLB Game Log

Calculate Stats Over Time
Just click on any two dates.
Scoring
FanDuel
DraftKings
Yahoo DFS
Loading Pitching Game Log...
2019 MLB Game Log

Calculate Stats Over Time
Just click on any two dates.
Scoring
FanDuel
DraftKings
Yahoo DFS
Loading Pitching Game Log...
2018 MLB Game Log

Calculate Stats Over Time
Just click on any two dates.
Scoring
FanDuel
DraftKings
Yahoo DFS
Loading Pitching Game Log...
2017 MLB Game Log

Calculate Stats Over Time
Just click on any two dates.
Scoring
FanDuel
DraftKings
Yahoo DFS
Loading Pitching Game Log...
Minor League Game Log

Calculate Stats Over Time
Just click on any two dates.
Loading Minor League Pitching Game Log...
Pitching Appearances Breakdown
How many pitches does Michael Wacha generally throw?
What part of the game does Michael Wacha generally pitch?
% Games Reaching Innings Threshold
% Games By Number of Innings Pitched
Left/Right Pitching Splits
BAA
K
BB
H
HR
Since 2021

vs Left

.223
150
49
136
22
Since 2021

vs Right

.260
192
54
217
34
2023

vs Left

.238
58
21
54
6
2023

vs Right

.220
59
20
56
9
2022

vs Left

.188
50
15
37
8
2022

vs Right

.265
54
16
74
10
2021

vs Left

.243
42
13
45
8
2021

vs Right

.287
79
18
87
15
More Splits

→

View More Split Stats
Home/Away Pitching Splits
ERA
WHIP
IP
K/9
BB/9
Since 2021

Home

3.12
1.11
190.1
8.7
2.2
Since 2021

Away

4.71
1.30
189.0
7.5
2.8
2023

Home

2.62
1.14
79.0
9.0
2.7
2023

Away

4.66
1.28
48.1
7.1
3.4
2022

Home

2.59
1.01
55.2
7.6
1.9
2022

Away

3.89
1.20
71.2
7.2
2.4
2021

Home

4.37
1.19
55.2
9.5
1.6
2021

Away

5.61
1.41
69.0
8.1
2.7
More Splits

→

View More Split Stats
Stat Review
How does Michael Wacha compare to other starting pitchers?
This section compares his stats with all starting pitcher seasons from the previous three seasons (minimum 120 innings)*. The bar represents the player's percentile rank. For example, if the bar is halfway across, then the player falls into the 50th percentile for that stat and it would be considered average.
* Exit Velocity, Barrels/BBE %, Balls Hit 95+ MPH %, and Spin Rate are benchmarked against 2019 data (min 120 IP).
See here for more exit velocity/barrels stats
plus an explanation of current limitations with that data set.
K/BB

Strikeout to walk ratio.

K/9

Average strikeouts per nine innings.

BB/9

Average walks per nine innings.

HR/9

Average home runs allowed per nine innings.

Fastball

Average fastball velocity.

ERA

Earned run average. The average earned runs allowed per nine innings.

WHIP

Walks plus hits per inning pitched.

BABIP

Batting average on balls in play. Measures how many balls in play against a pitcher go for hits.

GB/FB

Groundball to flyball ratio. The higher the number, the more likely a pitcher is to induce groundballs.

Left On Base

The percentage of base runners that a pitcher strands on base over the course of a season.

Exit Velocity

The speed of the baseball as it comes off the bat, immediately after a batter makes contact.

Barrels/BBE

The percentage of batted ball events resulting in a Barrel. A Barrel is a batted ball with similar exit velocity and launch angle to past ones that led to a minimum .500 batting average and 1.500 slugging percentage.

Spin Rate

Spin Rate is the rate of spin on a baseball after it is released. It is measured in revolutions per minute (rpm).

Balls Hit 95+ MPH

The percentage of batted balls hit that met or exceeded the 95 MPH threshold.

Swinging Strike

The percentage of pitches that result in a swing and a miss.
Advanced Pitching Stats
Loading Advanced Pitching Stats...
Loading MLB Defensive Stats...
Our full team depth charts are reserved for RotoWire subscribers.
Subscribe Now
Recent RotoWire Articles Featuring Michael Wacha
See More
Past Fantasy Outlooks
2022
2021
2020
2019
2018
2017
2016
2015
2014
2013
Wacha was much the same pitcher in 2021 that he was the year previous. An inflated 5.05 ERA belied more advanced metrics like xFIP (3.91) and SIERA (4.00); however, there is another story to tell. Opponents barreled his offerings at a greater rate and increased exit velocity against the right-hander. Enter the Red Sox, the fourth team in the last four years that will attempt to reverse a worrisome trend. The pitcher himself vowed to make changes, ditching a cutter that had been his third pitch, in addition to a four-seamer and changeup, in favor of throwing his curveball more often. The results were promising over his final eight appearances in 2021, and Wacha won the fourth-starter job for Boston, which is expected to have an offense to support the 30-year-old Wacha.
Poor ratios are usually a combination of bad luck and bad pitching. Wacha's actual 6.62 ERA dwarfed his 4.30 xFIP and 3.99 SIERA, but it wasn't all misfortune. In a vacuum, a 23.7 K% and 4.5 BB% should lead to better outcomes. However, Wacha lacks the 10-mph delta between his fastball and change to keep hitters off balance. His repertoire consists of three pitches: a 94-mph fastball, an 89-mph cutter and an 87-mph changeup. Hitters can sit on a pitch, and if they guess right, hammer it as evidenced by a .366 BABIP and 20.5% HR/FB. Wacha signed with the Rays and if there's any organization able to put Wacha in a position to succeed, it's Tampa Bay. There's a chance it's as an opener, quelling chances to earn wins, but it could be as a primary pitcher, increasing the odds. It's purely a speculative bet, but one worth considering at the nominal cost.
Wacha's 2019 campaign wasn't what he wanted heading into free agency, and he had to settle for a one-year deal with the Mets. He again battled injuries and bounced between the rotation and bullpen. In April, Wacha missed a couple of starts with left knee tendinitis before ending the season dealing with shoulder soreness. He was able to throw bullpens in October so he should be healthy heading into the spring. How long he stays that way is the concern, along with eroding peripherals. Wacha's K-BB% dropped to a career-worst 8.7%. He surrendered 26 homers in just 126.2 innings for a 1.85 HR/9, one of the worst marks in the league, despite Busch Stadium suppressing home runs. Be it as a starter, primary pitcher or reliever, Wacha is an injury-prone, fantasy liability. He's shown no signs of skills growth, sporting a weak SwStr%, failing to eclipse 10% since 2014. Let someone else hope, "This is the year."
There was a stretch in 2018 where it seemed like Wacha had found a time machine, as he was dealing as he did as a rookie in 2014. Over that 10-game stretch, Wacha went 6-0 with a 1.74 ERA and struck out 23% of the batters he faced. The fact he pitched in just 15 games and had an overall 3.20 ERA tells you two things: he ended up hurt (oblique), and he pitched poorly in the bookends around that 10-game stretch before going down. Wacha's FIP was a full run higher than his actual ERA because he got away with a lot of walks thanks to a surprisingly low batting average on balls in play. Wacha's 10% K-BB rate ranked 111th out of the 144 starting pitchers who worked at least 80 innings in 2018. For all his talents, he has but twice made 30 starts in a season. The skills are there, but the consistency and health are not. He is a filler or a flier more than part of a foundation.
While Wacha has not developed into an ace as some expected, the right-hander has performed at an above-average level when on the field over the past four seasons, and he may not be done improving. He boosted his strikeout rate from 18.8 percent to 22.5 percent last season, thanks in part to an uptick in first-pitch strike rate to a career-high 65.8 percent (from 59.1 percent), and he maintained a walk rate right around his career average of 7.6 percent. Wacha trimmed his HR/9 slightly (to 0.92), which was no small feat in 2017, but manager Mike Matheny was quick to give Wacha the hook when he didn't have it; he had eight starts of 4.1 innings or fewer and that led to a modest innings total over 30 starts. That's probably a good thing for a player with Wacha's injury history, and that kind of limited workload is not a big deterrent in fantasy in this day and age with so few players throwing 200 innings.
Things went from bad to worse for Wacha when an inflamed shoulder sent him to the DL for over a month from August to September. There had been high hopes that he'd be ready to take the next step in establishing himself as a solid major-league starter, but a 4.62 ERA and 1.44 WHIP built over 24 starts did just the opposite. He also managed to average just 5.5 innings per start while his strikeout rate fell for the third straight year. Wacha's array of struggles have sparked conversations about transitioning him to a relief role and dropping him from the rotation altogether, and based off last season's performance, St. Louis has every right to do so. Opponents owned a .289 batting average and .800 OPS when facing Wacha, both of which are career-highs for the 25-year-old righty. He'll likely stretch out during spring training in case injuries impact the Cards' projected starting five, but Wacha's 2017 may feature a transition to a super-relief role.
If one were to look at Wacha's ERA by halves, it looks like he started strong and then faded with a 2.93/4.01 split, but that doesn't really tell the story. First off, he had a 2.69 ERA through August before a really rough September (7.88). His first six starts yielded a 2.09 ERA, but just a 4.4 K/9 which left many skeptical. He then ran off an ace-like 19-start stretch of 2.88 ERA, 1.15 WHIP, and 8.7 K/9 in 119 frames before September. That's where the wheels come off with seven home runs allowed and a 1.1 K:BB ratio in 25 innings. It looks a lot like normal fatigue of a young pitcher grinding through his first full season as the velocity dropped and homers spiked. Now just 24, Wacha will be eyeing his first 200-inning season as the reins should be off entirely. We've seen the premium strikeout rate in spurts every year. If he can hold it over a full season, he will be a budding ace, but even if he stays in that mid-7.0s range, he's still a top-30 arm.
One of the most popular picks in 2014 fantasy drafts, Wacha was limited to just 107 innings in 2014 after dealing with a stress reaction in his right shoulder for much of the summer. Wacha was not impressive in his four September starts after returning form his injury, but prior to hitting the disabled list he looked even better than he did in 2013, posting a 2.79 ERA and 1.12 WHIP while striking out 83 batters in 90.1 innings. Still just 23 years old and with a clean bill of health, Wacha should be in line for another excellent season in 2015, and will likely be available later than he was in 2014 drafts due to injury concerns and recency bias. Wacha will likely slot in as the second or third starter for an improved Cardinals team in 2015.
Wacha didn't receive a full-time shot in the rotation until September and he quickly locked up a spot in the rotation for 2014 by being nearly unhittable while leading the Cardinals into the playoffs and to the World Series. Wacha made things look very easy at times, nearly throwing a no-hitter, and holding opposing hitters to a .198 batting average against him during his five September starts while striking out 28 across 31.1 innings. The 22-year-old will start 2014 near the top of the Cardinals' rotation, likely as the team's No. 2 or No. 3 starter. His ceiling won't be much higher, but his floor is extremely high for a pitcher his age and he should be a very good starting pitcher for years to come.
Things moved fast for Wacha last year. After going in the first round in June, he was with Double-A Springfield by August. The 21-year-old right-hander only pitched 21 innings in the minors last year, but nobody could hit him, as he posted video-game stats of 0.86 ERA, 0.57 WHIP, and an out-of-this-world 40:4 K:BB. He's on the fast track to St. Louis and could be pitching in their bullpen sometime this season. Don't forget him on draft day.
More Fantasy News