We are now three weeks into the 2016 RotoWire & FanDuel Baseball Championship and 30 tickets have already been stamped for the exclusive $5,000 RotoWire Championship which will be held July 22. Week 4's contest takes place Friday and will see users win some cash and battle for 10 more entries for the rights to participate in the Championship round.
Just a reminder, each qualifying round is not cumulative, so you didn't have to participate over the last three weeks to have a shot in this week's contest. Conversely, you can play this week even if you participated or earned prizes in weeks 1-3. The 50/50 qualifying contest begins Friday at 4:05 p.m. Pacific.
Expert Contest
In the separate RotoWire Expert Championship, Michael Rathburn (burnnotice) took home the first place prize in week 3 with a stellar 210 point performance. He got a strong outing from Jose Quintana (45 points) at a reasonable price of $8,300. Monster games from Curtis Granderson (48 points) and Corey Seager (33 points) helped seal the victory.
Personally, I took a step in the right direction by implementing my "stop picking Mike Trout" strategy and finished with my first 100-plus point finish in the competition (122 points).
Here is how the top-10 looks through three weeks:
Aaron Quinn (aaronq) – 484
Chris Benzine (crispy272001) – 433
Ronny Mor (ronnymor2) – 430
James Anderson (realjranderson) – 419
Peter Merrill (black26) – 410
Vlad Sedler (rotogutguy) – 397
Joel Bartilotta (joelbartilotta) – 393
Kavin Payne (kevinccp) – 391
Kevin O'Brien (rotokob) – 388
Andrew Laird (kingmorland) – 388
Strategy Tips
In my last blog I mentioned all the tools RotoWire subscribers have at their disposal to gain a leg up in daily fantasy. Tools such as the lineup optimizer, daily lineups and weather reports can help you find value plays when constructing your lineup.
From a strategy standpoint, I'm going to highlight park factors this week. Veteran DFS players know about Coors Field and the boost in value it gives batters. I've noticed early on this year that FanDuel has adjusted their prices for players (both Rockies and visiting teams) who are playing at Coors, thus limiting the actual "value" they provide. There can be no other logical reason as to why players like Ryan Raburn and David Freese cost more than $3,000 when playing in Colorado. It should come as no surprise that Coors Field ranks top-5 in ESPN's MLB Park Factors list. So what other parks can provide value? Chase Field (Arizona Diamondbacks), Globe Life Park (Texas Rangers) and Yankee Stadium (New York Yankees) all rank in the top-5 in both runs and home runs. All three are notorious hitter parks, but I haven't noticed a huge spike in player salaries at those venues.
Value Picks
SP Alex Wood, San Diego Padres @ Los Angeles Dodgers
FanDuel Price: $7,800
I am firm believer in not being frugal with your starting pitcher, because they have the potential to make up a significant portion of your output. That is why I will likely go with Corey Kluber ($11,000) in a soft matchup against the Phillies. However, if you are looking for a bargain on the mound, Wood has the potential to exceed expectations Friday. This is no safe play by any means, especially considering his ugly 6.00 ERA through four starts. What makes him a value play is his opponent and venue. Night games at Dodger Stadium usually favor the pitcher and the Padres have been abysmal offensively this season. While it's a small sample size, it is worth noting that Wood has a 1.29 ERA at home compared to 8.36 away from Dodger Stadium this season.
1B Justin Bour, Miami Marlins @ Milwaukee Brewers
FanDuel Price: $2,100
Bour has gotten off to a slow start in 2016 (.250, one homer) and that has led to a near-minimum salary. He sat out the Marlins' last two games, but that was due to the Dodgers throwing two southpaws on consecutive days. He should be back in the lineup Friday against the right-handed Zach Davis (9.72 ERA). After smashing 23 homers off righties to the tune of a .845 OPS last season, he is good bet to break his dry spell while barely making a dent in your team's salary.
3B Jake Lamb, Colorado Rockies @ Arizona Diamondbacks
FanDuel Price: $3,100
Similar to Bour, Lamb abuses righties (.327/.397/.545 vs. RHP in 2016) and the Rockies will be throwing out right-hander Tyler Chatwood on Friday. As mentioned in my strategy tips, Chase Field is in the top-5 in terms of being hitter-friendly this season. In fact, it ranks ahead of Coors in both home runs and total runs, yet Lamb's price didn't receive the "Coors inflation." Sit back, crack a cold one, and hope he takes a pitch or two mile-high.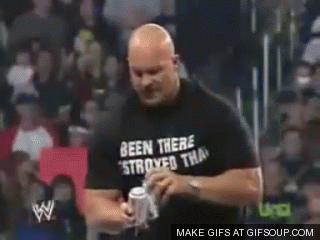 OF Justin Upton, Detroit Tigers @ Minnesota Twins
FanDuel Price: $2,700
Yes, I know Upton has gotten off to the worst start of his career (trust me, I own him in a couple fantasy leagues), but that is the exact reason I am highlighting him as a value play. The only thing more important than picking players who put up points in daily fantasy, is picking players who put up points that aren't widely owned. Upton's .195/.221/.280 slash line will surely steer many users away. His struggles are apparent, but we are all aware of  the talent he possesses, and proven players usually do not drop off completely at age 28. With a matchup against the historically homer-prone Phil Hughes (1.22 career HR/9) and a palatable salary, I'm hoping for a big fantasy day. It's the least he could do for those who have endured him on their fantasy teams this season.
High Risk/High Reward
OF Giancarlo Stanton, Miami Marlins @ Milwaukee Brewers
FanDuel Price: $4,500
Stanton has arguably been the hottest hitter on the planet as of late. With four home runs over his last five games, it's no surprise that he comes in as the fourth-most expensive outfielder. Stanton would have to hit a home run to even justify his lofty price tag. But with a matchup against a pitcher with an ERA nearing 10, he is as good of a lock to do so as any player Friday.
Steer Clear
P Felix Hernandez, Kansas City Royals @ Seattle Mariners
FanDuel Price: $10,600
King Felix has put together a 1.80 ERA through four starts, and he looks like he is on his way to another Cy Young-caliber year; or is he? Despite the sparkling ERA, there are several red flags popping up. He has already walked 15 batters in just 25 innings, issuing five or more free passes in two of his four starts. The poor control coupled with a .188 BABIP (100 points lower than 2015) has his 4.15 ERA and 4.42 SIERA screaming regression. With a matchup against the reigning World Series champs Friday, I am not willing to pay the king's ransom starting Hernandez demands.
You can follow Josh on Twitter @JashFath