It's hard to believe that we've already traversed an entire month of regular season baseball in 2017. It feels like only yesterday that we were praying for the excruciatingly-long spring training campaign to finally come to a close, while overthinking our draft boards and convincing ourselves that crazy strategies such as drafting more than three Padres hitters was a good idea (it wasn't). The beauty of daily fantasy sports is that you can butcher your season-long drafts and still have fun competing against your peers with a new team every day. That's where the RotoWire & FanDuel Fantasy Baseball Championship comes into play. The tournament is a bi-weekly competition that allows participants to compete for cash prizes while attempting to qualify for the championship contest, which will take place on June 28. Contest details and entry information can be found here, but the Cliffs Notes version is as follows: the average of your top three scores will appear on the leaderboard, and the top 25 will compete in the championship for an addition $2,000 in prizes along with goodies from your friends at RotoWire. With four qualifying rounds remaining, it is not too late to get in on the action.
The RotoWire experts are participating in a contest that runs parallel to the main event. I would be doing a disservice to my ego if I didn't mention that I finished in first place in last year's qualifying competition.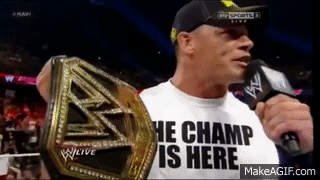 This year's contest has been a different story though, with Scott Jenstad (oaktownsj) leading the way with an impressive 223.50 score last week. He went for value with his starter, Matt Shoemaker, and the move paid off with a 33-point performance against his beloved Oakland Athletics. Going cheap on pitching freed up valuable salary cap space for the expensive trio of Paul Goldschmidt, A.J. Pollock and Nelson Cruz, who all delivered with strong games. The finishing touch on his first-place finish was a successful Texas Rangers stack, spearheaded by a 40.1 point day from Delino DeShields. Stacking lineups can truly be a hit-or-miss strategy, but Scott showed us that when executed properly, you can finish at the top of your leaderboard.
Here is how the top-10 shakes up amongst the experts through four weeks:
Scott Jenstad (oaktownsj) – 641.50
Peter Merrill (black26) – 621.50
Ronny Mor (ronnymor2) – 581.60
Kevin O'Brien (rotokob) – 570.70
Brian Pelowski (brianp) – 560.90
Josh Fathollahi (jashfath) – 553.60
Derek VanRiper (rotowiredvr) – 552.80
John McKechnie (mckech3) – 550.40
Tate McIntyre (tamc10) – 537.80
Mike Gay (phislamajama10) – 535.10
Strategy Tips
RotoWire subscribers have plenty of tools at their fingertips for building winning lineups, with the most-helpful tool coming in the form of the MLB lineup optimizer. Using RotoWire's daily projections, the lineup optimizer will show you the highest projected lineup using FanDuel's salary limits. While simply generating the best possible lineup with one click of a button is the easiest way to get started, daily fantasy players can scroll below the optimizer and view each position's breakdown, looking for their own values within the available player pool. Personally, I sort players by the "value" column first, then I look for players who fit the criteria of what I consider a value play (hitters with good splits against the handedness of the opposing starter, games with high over/unders, and games that feature wind blowing out to aid home run opportunities). All of that information is conveniently found in the lineup optimizer, giving RotoWire subscribers a competitive edge over those who have to dig for data manually. Contrary to popular belief, you don't have to work hard to win, you just have to work smart.
Value Plays
P Jake Arrieta, Philadelphia Phillies @ Chicago Cubs
FanDuel Price: $10,100
It's no secret that the 2015 NL Cy Young award winner has struggled out of the gates, as evidenced by his 4.66 ERA through five starts. If we delve deeper, there are some encouraging signs about Wednesday's matchup with the Phillies. First off, Arrieta has been the victim of some bad luck, with his opponents batting .324 on balls put in play, compared to marks under .250 in both 2015 and 2016. Despite the poor results, the 31-year-old has maintained an elite 4.3 K/BB ratio, resulting in 3.19 xFIP that is over a whole run lower than his current ERA. The glaring outlier so far has been his 1.86 HR/9. While the Phillies are no pushover at the plate, they rank 18th in home runs (28) and 6th in strikeout rate (23.3 K%). Season-long fantasy owners have been forced to endure Arrieta's rough start, but those in daily leagues could take advantage of a potential vintage performance Wednesday.
1B Edwin Encarnacion, Cleveland Indians @ Detroit Tigers
FanDuel Price: $3,300
The slugging first baseman went through a rough first month with his new club, slashing an uncharacteristically-low .213/.349/.360 through 25 games. Those numbers may scare FanDuel users away until he turns things around, but a favorable matchup Wednesday could result in a strong performance for those who can't fit one of the expensive first basemen into their lineups. Scheduled starter Matt Boyd carries a respectable 3.86 ERA into Wednesday's start, but his 4.56 BB/9 and 1.48 WHIP shows that the southpaw has been getting by with smoke and mirrors early on. The Indians carry a potent lineup, which could lead to Encarnacion stepping into the batter's box with men on base. We are all aware of the power the slugger possesses in his bat, so it wouldn't be surprising to see a bounceback performance Wednesday.
3B Christian Arroyo, San Francisco Giants @ Los Angeles Dodgers
FanDuel Price: $2,400
The premium play at third Wednesday is Nolan Arenado ($4,300), who will look to tee off against the homer-prone Jered Weaver (3.14 HR/9). Past Arenado, there aren't a ton of strong plays amongst the high-priced third basemen. If you are looking to go with value at the hot corner, Arroyo makes a solid play. The Giants' top offensive prospect has looked comfortable at the plate early on, batting .278 with two homers, one coming off of Clayton Kershaw to boot. The rookie will face off against another talented rookie, the left-handed Julio Urias, on Wednesday. Arroyo has performed well against southpaws — albeit in a small sample size — batting .368 and slugging .526 in 19 at-bats.
OF Carlos Gonzalez, Colorado Rockies @ San Diego Padres
FanDuel Price: $2,800
Similar to the aforementioned Edwin Encarnacion, Gonzalez presents a struggling slugger who comes at a discount in a favorable matchup. Wednesday's tilt against the Padres won't come in the hitter's paradise that is Coors Field, but it might as well with Jered Weaver on the mound. The veteran arm has done nothing but give up home runs this season (3.1 BB/9), likely due to a fastball that routinely sits in the mid-80s. Look for CarGo to take advantage of soft matchup and find some of the power that he has been missing early on.
OF Gregory Polanco, Pittsburgh Pirates @ Cincinnati Reds
FanDuel Price: $3,200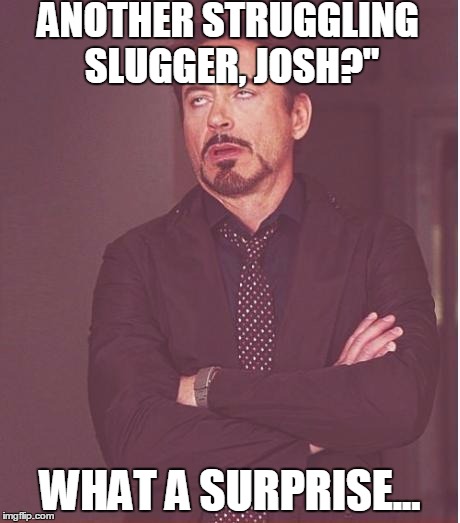 Alright, I know I sound like a broken record at this point, but Polanco presents another discounted bat in a tasty matchup. Known commodities who are struggling early on generally cause their acquisition cost to dip below their point potential, and Wednesday's matchup against Rookie Davis is another great example. The Reds' starter owns an unsightly 11.17 ERA through three starts, surrendering 2.8 HR/9 in the process. Even if Polanco was batting .000 in 200 plate appearances, it would be tough not to deploy him here. Pairing up the outfielder with a few of his teammates (Andrew McCutchen, Josh Bell, Josh Harrison, etc.) in a Pirates stack wouldn't be a bad plan of action either.
High Risk/High Reward
3B Kris Bryant, Philadelphia Phillies @ Chicago Cubs
FanDuel Price: $4,200
With five homers, 15 RBI, 20 runs and four steals, Bryant has been as advertised early on. The risk heading into this game comes in the form of a calf injury that cropped up Tuesday night. The slugging third baseman expressed that there is a "100 percent chance" that he suits up Wednesday against the Phillies. While that may hold true, minor leg muscle injuries tend to linger and run the risk of being re-aggravated. $4,200 is a tough price to swallow for a player who could prematurely exit the game while extending for a base hit or tracking down a ball in foul territory. That said, the injury should cause Bryant's ownership numbers to be slightly lower than usual, and with three home runs in his last five games, he could reward owners who take a chance on him Wednesday.
You can follow Josh on Twitter @JashFath