This article is part of our Bowl Game Pick 'Em series.
Despite cancellations, opt-outs, and a nonsensical snub of a nine-win Army team, we have a fun bowl season ahead of us that kicks off Monday at the Myrtle Beach Bowl. As is tradition, we polled our college football staff for their picks against the spread for every game.
The change this year is that we'll be releasing these picks in two parts as there was a less-than 24-hour turnaround between the final bowl announcements and the start of bowl season. This article will cover this week's bowl games and the second part, which covers the remaining bowl games, will drop in the coming days.
All picks are against the spread
Losing picks are noted as such
Pushes are italicized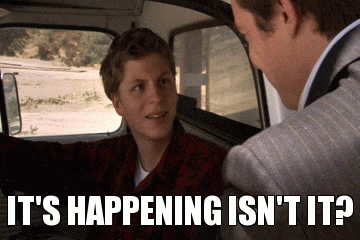 | Favorite | Spread | Underdog | John McKechnie | John Earley | Jeff Edgerton | Chris Morgan | Greg Vara | Jesse Siegel |
| --- | --- | --- | --- | --- | --- | --- | --- | --- |
| Appalachian State | -19 | North Texas | APP | UNT | UNT | APP | UNT | UNT |
| Tulane | -3 | Nevada | NEV | TUL | NEV | NEV | TUL | NEV |
| BYU | -4 | UCF | BYU | UCF | BYU | BYU | UCF | BYU |
| Georgia Southern | -4.5 | Louisiana Tech | LT | LT | LT | GSU | LT | GSU |
| Memphis | -10 | FAU | MEM | FAU | MEM | MEM | FAU | MEM |
| Houston | -11.5 | Hawaii | HAW | HOU | HOU | HAW | HAW | HOU |
| Georgia State | -5 | Western Kentucky | GAST | WKU | GAST | WKU | WKU | WKU |
| | | | | | | | | |
| Record | | | 6-1 | 0-7 | 4-3 | 6-1 | 1-6 | 4-3 |
| Favorite | Spread | Underdog | Chris Bennett | Nick Grays | Nick Whalen | Seth Grossman | Chris Benzine | Erik Helm |
| --- | --- | --- | --- | --- | --- | --- | --- | --- |
| Appalachian State | -19 | North Texas | UNT | UNT | UNT | APP | UNT | APP |
| Tulane | -3 | Nevada | TUL | NEV | TUL | NEV | NEV | TUL |
| BYU | -4 | UCF | BYU | BYU | BYU | BYU | BYU | BYU |
| Georgia Southern | -4.5 | Louisiana Tech | LT | GSU | LT | LT | LT | LT |
| Memphis | -10 | FAU | MEM | MEM | MEM | MEM | MEM | MEM |
| Houston | -11.5 | Hawaii | HOU | HAW | HAW | HAW | HAW | HAW |
| Georgia State | -5 | Western Kentucky | GAST | GAST | GAST | WKU | WKU | WKU |
| | | | | | | | | |
| Record | | | 3-4 | 6-1 | 4-3 | 5-2 | 4-3 | 4-3 |