Sam Pasco recently had an email conversation with Kia Tigers Starting Pitcher Aaron Brooks. You can follow Aaron on Twitter @AaronLBrooks.
---
1) Can you tell us a little about your baseball journey? You were a part of multiple MLB teams and a centerpiece in the high-profile Ben Zobrist OAK/KC trade - what was that like?
I went to Cajon High School in San Bernardino, California. Then I attended Cal State San Bernardino until my junior year. I was drafted in 2011 by the KC Royals, was apart of a Triple AAA Championship with them in 2014 and also part of the Royals ALCS championship. Then in 2015 I was mainly with Triple AAA Omaha again, but also was a part of the World Series Champions KC Royals. Then Sean Manea and I were traded for Ben Zobrist and I moved straight from Triple AAA Omaha to the Oakland Athletics. It was a great opportunity and experience being traded to a big league team. I was there until Spring of 2016 where I was traded to the Chicago Cubs for Chris Coghlan. Spent 2 years there and was a part of another World Series championship. Then at the end of 2017 I got designated for assignment and picked up by the Milwaukee Brewers. Spent all year in 2018 in Triple AAA Colorado Springs where things went really well. Got called up to Milwaukee and 3 short days later was designated for assignment again after not pitching. I was picked up by the Oakland Athletics again and pitched with them the rest of the year. Then spent exactly half the season with them in 2019 and then got designated for assignment again and then was picked up by the Baltimore Orioles. I spent the 2nd half of 2019 pitching for them. I then had an awesome opportunity to come to South Korea and pitch for the Kia Tigers for the 2020 season and I jumped all over it. And I am now currently pitching for the Tigers.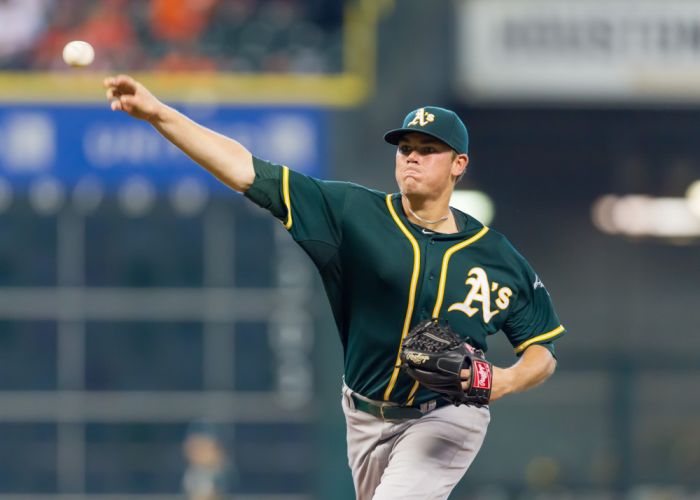 2) What was your decision like to head overseas? Did you want to try a new experience or just not want to take a minor-league deal?
My decision to come play over seas had a couple of reasons. One reason was that Matt Williams would be my manager if I chose the Kia Tigers, and him and I had shared some time with the Athletics and I felt very comfortable with him. He and I also share the same agency, so it seemed like a perfect fit. Another reason was that I still had a big league job with the Orioles, but the guarantees in the big leagues are tough when you're not established or on a contract. So, having a wife and two kids, I decided that it would be a better financial option for us to come to Korea and continue my professional career and see where things end up after 2020.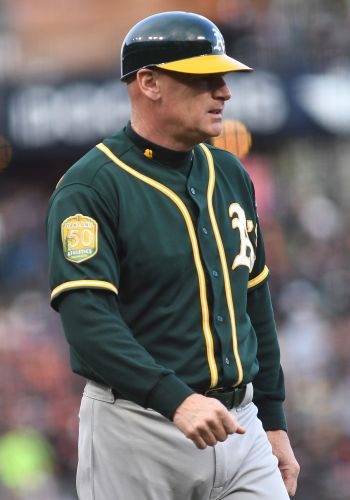 3) What's it now been like as a professional baseball player in Korea under COVID? When did you first arrive and what have the restrictions been like (if any now)?
The whole Covid-19 thing has been crazy in all aspects. It's affected much of the world, but I do feel like South Korea has done the best job containing it. We haven't gotten the chance to do a whole lot since much of our time here has consisted of making sure we don't go in crowded areas. The main difference I've had to adjust to is playing baseball in front of no fans. The fans are what I was most looking forward to playing in South Korea, as I have heard nothing but awesome things from how they interact at baseball games. That is what I most look forward to once this virus stuff settles down.
4) Is it weird not having fans in attendance at games? Does that change your approach at all?
No fans doesn't change my approach at all, but it definitely takes more mental focus to stay hyped up for the games. With zero fans, it makes it difficult to make your mind think that the games actually mean something, rather than it just being a spring training game.

5) What is KBO baseball like? Was the six-day schedule hard to adapt to? Teams are a lot closer -- does being on the road not impact you as much as it did in the majors (no jet lag)? Is the weather rough?
KBO so far is pretty awesome. The guys seem to really enjoy being on the field and like to have fun. Being closer definitely has its perks. Being just a bus ride away helps with travel a ton. In the big leagues I didn't really have too much jet lag, I believe, because we were always in a different city the same night we played so we got a full night sleep regardless. The weather has been perfect so far this season. I've heard it gets really hot and humid, but I sweat regardless of the temperature, so I like pitching when its warm.

6) How adventurous have you been with food? Is there any food you really miss from back home? Or any food you've discovered and now love?
I've tried to be as adventurous as I can. I have never tried octopus until coming over here, but found myself enjoying nocti bokum. I also enjoy kimchee and Korean BBQ is a go to as well. I do miss some authentic Mexican food from the states but that's about it.

7) What's an average day been like for you now? Are you just watching Netflix until you head to the ballpark? Are you exploring the city?
We haven't had much of a chance to explore much of any cities because of the virus situation, but with 2 kids, we stay busy. Mainly just play with them (8 month old and a 3 year old) all day before the field. My son loves to play baseball and watch movies so that's mainly what we find ourselves doing.

8) How much do you hang out with the other foreign players on your team and in the league? Is there a language barrier at all with other teammates?
My Korean teammates have done an awesome job at trying to communicate with me and I've done the same with trying to learn their language. Normally we have a translator close by that will help us if need be. I do end up hanging out with most of the foreign guys that we play and that are on my team. It's always nice to have a little familiarity when it comes to language. For the most part, however, I haven't had much of a problem communicating with my teammates.
9) If ESPN hypothetically wanted to move the schedule to align with Eastern Time, do you think you would be able to play at like 9 a.m.?
Playing at 9am would be tough to start off with, but with spring training being early in the morning I would probably find a way to adjust to that. I don't think they should mess with the schedule, though, because I think it adds to the experience of playing in the KBO.