You likely do not need to cheat to look up the fact that Cliff Lee leads the National League in strikeout to walk ratio at 6.6. If you did not guess Lee, you likely would have guessed his teammate Roy Halladay or maybe even Cole Hamels. After all, those three pitchers are 1-2-3 in the National League over the past three seasons in strikeout to walk ratio.

If I were to ask you which pitcher was second behind Lee this season, it may not come as easily to you. You may guess the red-hot Kris Medlen, but you would be incorrect. You may guess the improved Joe Blanton, but you would also be incorrect. Zack Greinke before he was dealt? Nope. The Amazin' R.A. Dickey? Nope.

Try the quietly hot Marco Estrada from Milwaukee.

Estrada's 5.0 strikeout to walk rate is just one of his many charms this season as fantasy owners enjoy one of the more effective fantasy free agents. He went undrafted in mixed leagues and for $1 to Lord Todd Zola in NL Tout Wars. In 12-team NL leagues, Estrada has only been worth $5 according to our Rotowire in-season dollar values putting him behind guys like Kyle Kendrick, Barry Zito, and Ricky Nolasco but he could also be hinting at some hidden value for 2013 for those that play in dynasty leagues that stay active year-round.

Last season, he struck out 8.5 per nine innings while walking 2.8 but has improved both rates this year to 9.2 and 1.9 respectively. The increased dominance and drop in walks has helped him improve his strong 1.21 WHIP from last season to 1.13 this season.

Strong strikeout rate, low walk rate, good WHIP – why did Estrada go for just $1 in a NL expert league? Simple – home runs. He has problems keeping the ball in the park and gave up 11 home runs in just 92.2 innings. Even with the new found success this season, his home-run rate has actually gone up a tick as he has allowed 17 home runs in 126.1 innings for a 1.3 rate compared to 1.2 in 2011. Yet, most of his issues came early in the season as he has allowed just two home runs in his last 63 innings.

His home-run rate is seemingly the only thing that has not changed as a lot of different things have come into play this season to help Estrada make his transformation.

An obvious change has come in the pitch mixture as Estrada has reduced his changeup while going with significantly more fastballs. Since hanging changeups become souvenirs quicker than red Solo Cups empty at a frat party, that is a wise move.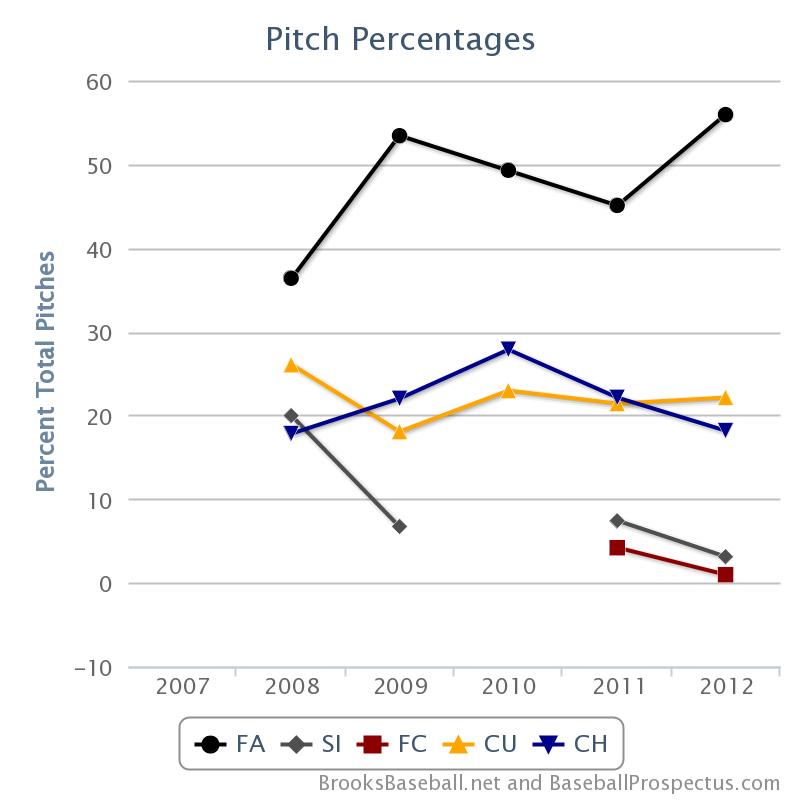 Even though he is throwing more fastballs, he is not necessarily throwing the ball any harder than he did last season.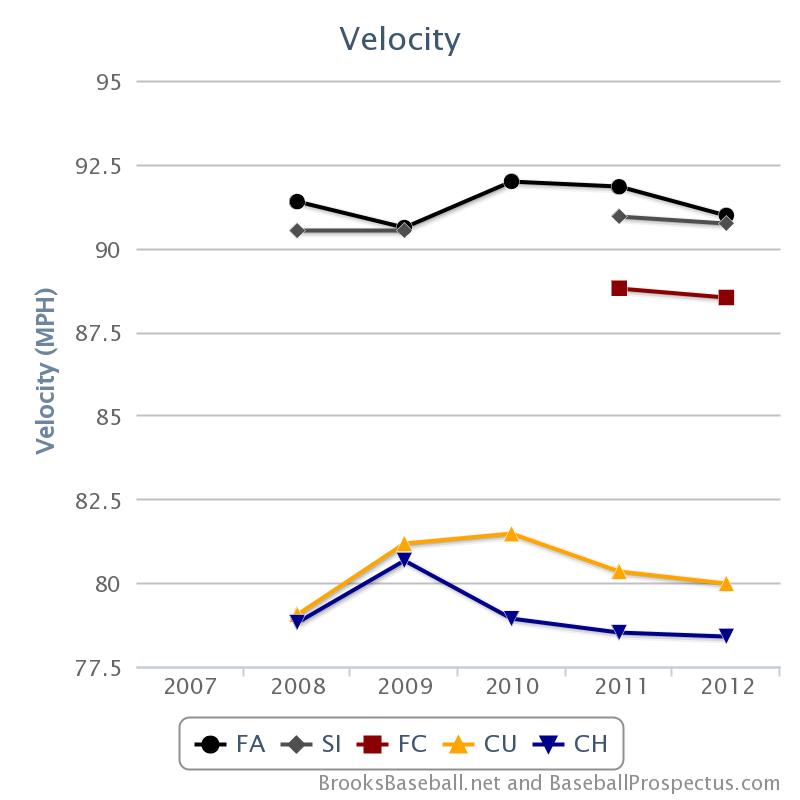 What he has done is slightly alter his arm angle so he is throwing from a higher arm slot than in the past as well as his position on the pitching rubber so that both his horizontal and vertical release points are different than in the past.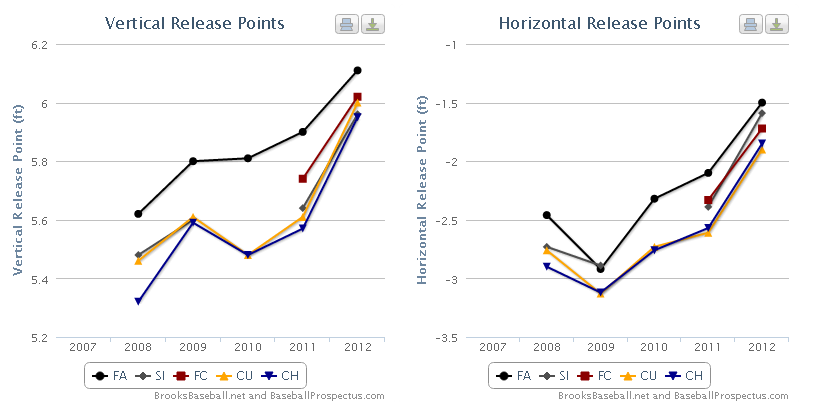 The position change on the rubber is one where he moved from slightly right of center to far left as shown in the two images below: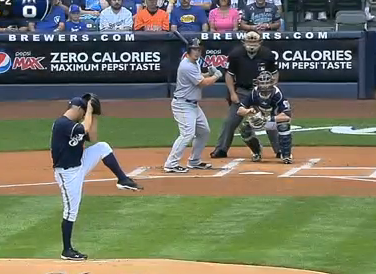 Normally when a pitcher changes slots like that, it helps reduce a split against opposite handed hitters (think Justin Masterson vs lefties) but that has not been the case for Estrada. He is split neutral for his career, but his numbers against left-handed hitters this season have been worse than last year as his OPS has spiked from .661 to .750. That comes from throwing fewer change-ups which is a very effective weapon against opposite-handed hitters. He has improved against right-handed hitters dropping his OPS from .773 to .664 this season.

Estrada had sleeper status in leagues but this hot run of success to close out the season is quickly erasing that. His suppressed roto value due to a lack of wins may cause someone to undervalue him this offseason so if your league allows for offseason action, take action on Estrada. These are skills you want on your team in 2013.