The 2013-14 NBA season was riddled by injury as the 30 teams collectively lost nearly 5,000 games to injury and illness, the highest total in the last six seasons. This was particularly problematic for fantasy owners who were forced to scramble for replacements and make the necessary adjustments to handle a downed player.

No one seemed immune, with rookies, veterans, MVPs, and All-Stars all succumbing to injuries. Fortunately, the new season brings a fresh start, as many of the players who had significant injuries last season are hoping to bounce back this year.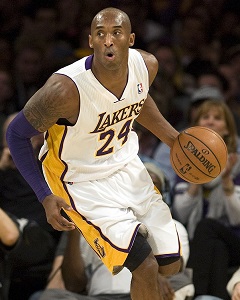 Kobe Bryant

The Black Mamba's season was limited to six games after two different injuries limited his availability. He missed the first 19 contests recovering from a torn Achilles tendon, and his return was brief. Bryant then suffered a broken leg just six games into his return, specifically the lateral plateau of his tibia. The tibia is the bigger of the lower leg bones and bears the majority of the body's weight. At the end closest to the kneecap, the tibia widens, forming the tibial plateau. Fractures of the tibial plateau area are particularly uncommon in sports, though former NBA players Yao Ming and Lorenzen Wright both sustained the injury during their respective careers. Both of Bryant's injuries occurred to the same leg, but there's no guarantee the two were linked. With that said, it's a safe bet that Bryant and his rehab team took additional steps in his recovery to ensure no muscle imbalances in the left leg are present to try and assure no further injuries occur to his left leg.

By all accounts, Bryant aggressively attacked rehab and appears poised to participate in training camp. The former MVP has admitted his game will have to evolve to adjust for the effects of the injuries and his age, but his exceptional work ethic and mentality put him in a better position to succeed than most. He may no longer be an elite fantasy option, but he's still a more-than-serviceable contributor in a shallow fantasy position.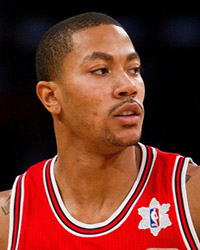 Derrick Rose

Rose is another former MVP looking to return to the upper echelon of talent in the NBA. After missing the entire 2012-13 season with a torn anterior cruciate ligament (ACL) in his left knee, Rose lasted just 10 games before tearing the medial meniscus in his right knee last season.

The menisci are two discs made up of a specialized type of cartilage known as fibrocartilage that enables them to act as both a shock absorber and stabilizer. Unfortunately, the meniscus can tear following a violent twist or collision. Tears can be minor, but a limited blood supply to the area means natural healing is very difficult and often unlikely, making surgical intervention typically required.

An individual facing surgery has two options: removal or repair. A removal is often accompanied by a quick turnaround, but it does increase the chances for future problems like osteoarthritis and other complications. A repair preserves the injured tissue and comes with a longer recovery, and it's often better for the athlete's long-term health.

Rose was able to have a meniscus repair but sacrificed most of last season in the process. He opted to play for Team USA in this summer's FIBA World Cup, and in practices and an exhibition game, he has shown flashes of the player that dominated the NBA in 2011. However, reports of lingering soreness in both his knees should serve as a reminder that the associated risk with Rose remains high. A prudent fantasy owner will add one or two solid players to their lineup before investing in Rose.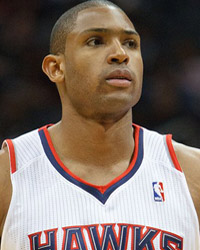 Al Horford

A torn pectoralis muscle is extremely rare in basketball, so rare that it has only happened four times in the last six years. Sadly, Horford accounts for two of those incidents, tearing his left pectoral during the 2011-12 season and his right last year. He missed Atlanta's final 53 games and all seven of their postseason games recovering from surgery to fix the muscle.

The pectoral muscles are located in the upper portion of the chest and are generally associated with chest exercises, like the bench press. However, in addition to its attachments to the sternum and rib cage, the pectoralis major connects to the shoulder and aids shoulder motion. In surgery, the damaged tendon is anchored back into its original position, and after an extended recovery, the injured athlete is able to return to play.

Given the rarity of the injury and his otherwise limited injury history, it appears Horford is more unlucky than he is injury prone. He should return to the Atlanta lineup without issue and should be a nice addition for an opportunistic fantasy owner.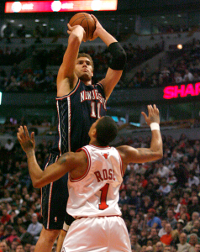 Brook Lopez

Lopez had an eventful year, undergoing a fourth surgery on his troublesome right fifth metatarsal. The metatarsals are the long bones within the foot that connect the bones of the midfoot to the bones of the toe, with the fifth metatarsal being located on the outside of the foot, just below the pinkie toe.

Individuals who suffer fifth metatarsal fractures will often experience a delayed union or nonunion of the bone because of the poor amount of blood supplied to the area. This often means the two bone pieces require a longer period of time to connect, but in some cases, they do not reconnect at all. As a result, additional surgery is required to ensure alignment.

Surgery isn't a sure thing, and hardware failure is a common occurrence. Lopez's third trip to the operating table was to address this exact issue, as the screw utilized in his previous surgery had become bent. Furthermore, re-injury of fifth metatarsals remains high, even after a successful surgery. In hopes of preventing that from occurring, Lopez underwent an osteotomy in which his foot was reshaped to better handle any stress on or through the extremity.

It should also be noted Lopez underwent surgery on his left foot to repair tendons and ligaments on the outside portion of his ankle, leaving him literally without a good leg to stand on. It's hard to have much confidence in Lopez given his extensive history with foot problems, which makes him a high-risk, high-reward player.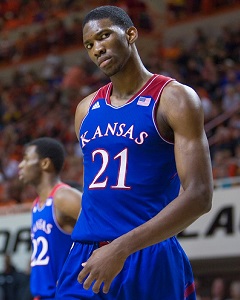 Nerlens Noel and Joel Embiid

The Sixers could have another Rookie of the Year on their roster as Noel is set to make his pro debut this season after spending the last 20 months recovering from a torn ACL. Philadelphia took a conservative approach with his rehab last season, and it appears to have helped. Noel looked spry this offseason, leading the Orlando Summer League in blocks per game (3.0). The extended time off allowed for the reconstructed ligament to become fully integrated into Noel's knee and should be just as strong as it was before the injury. He will need time to adjust to the speed of the NBA, but he should be a solid source for rebounds and blocks in most formats.

Having previously selected the injured Noel, it was no surprise to see the Sixers take Embiid when he fell to them at the third overall pick in the 2014 NBA Draft. Embiid was already labeled an injury risk after missing the conclusion of his freshman year of college with a stress fracture in his back; however, it's a different stress fracture that will likely sideline him for this entire season. During workouts, Embiid suffered a stress fracture in his right navicular bone, one of the tiny bones located in the mid-foot. The navicular is critical for proper weight transfer and force absorption generated during ground impact.

Navicular fractures have proven costly in the NBA, with multiple players missing significant stretches of time with the injury. The precedent set by bigs who suffered this injury in the past does not bode well for Embiid, as centers like Yao Ming and Zydrunas Ilgauskas have lost seasons off their careers managing navicular injuries and re-injuries.

However, the Sixers will not rush his recovery and appear set to rest Embiid for the entire season if needed. Embiid's value this season is likely low, but he could be worth stashing in dynasty leagues.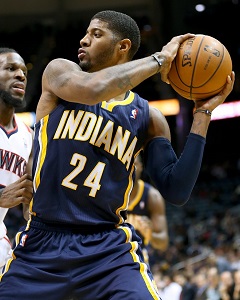 Paul George

George suffered a gruesome injury over the summer while playing with Team USA. The injury occurred as George collided with the basket stanchion as he attempted to contest a layup attempt by Houston's James Harden. When George fell, he suffered an open fracture of his two lower leg bones, the tibia and fibula. The classification of the fracture means the bones broke through his skin.

George underwent surgery in which a rod was inserted to fortify the area and ensure both bones accurately align. Time will be required to let the bones properly heal, and George is expected to miss the entire 2014-15 season.

However there does appear to be a sliver of good news buried in his horrific accident. George's injury did not involve any ligaments, meaning the likelihood for a complete recovery is good. Bone tissue heals well and is often able to return to its original strength. Ligaments that tear very rarely return to their initial integrity and often take a considerable amount of time to heal to a level appropriate for competitive sports. The Pacers' medical team will work with George during the recovery process to make sure the tibia and fibula are properly loaded so that they heal in a suitable fashion.

George isn't worth drafting in standard leagues but could be an intriguing keeper option if you can stomach the roster spot.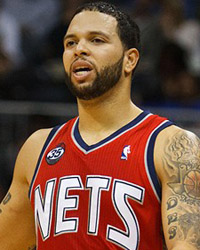 Deron Williams

Williams hasn't been the player Brooklyn hoped for when they traded for the All-Star and signed him to a lengthy extension. During his tenure on the Nets, Williams' ankles have hampered him, limiting his mobility and ability to produce the way the team wants him to on the court. He's endured multiple ankle sprains and a recurring case of synovitis. The ankle joint contains a membrane, a layer of soft tissue that acts as a cushion between spaces within the joint. This synovial membrane can become inflamed and disrupt the normal function of the joint, making it difficult to move freely.

In the case of Williams, bone spurs in the area appear to be the reason for the synovitis. He attempted to play through the pain, often undergoing injections to minimize the inflammation, but now, he has addressed the issue directly in the offseason, electing to undergo an ankle debridement to remove the bone fragments. If the surgery works as intended, D-Will should be able to stay healthy and produce like he once did on the court. Keep an eye on his availability throughout the preseason before over-committing, but he could be in line for a bounce back season.