Welcome to the third round of the RotoWire/FanDuel Baseball Championship! For those of you just joining us, this is a running tournament with six qualifying rounds leading up to the Championship Round on June 27. Each qualifying week is represented by a standard $3 single-entry tournament (sign up using the link provided above) with $500 in cash prizes up for grabs each qualifying week. More importantly, your top three scores during the tournament will qualify on the leaderboard, and the top 25 overall scores will receive entry into the FREE Championship Round with even more cash prizes and RotoWire subscriptions up for grabs!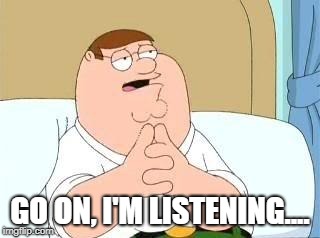 You did not have to participate in the first two rounds to enter this week's qualifier, so make sure to sign up here for a shot at this week's prizes in addition to making your first (or second, or third) attempt at cracking the top 25 overall.
Us experts (in an effort to not be left out of the fun), have our own tournament that runs parallel to the aforementioned public tourney. This section is mainly for bragging rights (does anyone know who won the championship in 2016? I feel like I know, but can't quite put my finger on it…), so you can skip ahead if you want to get straight to the juicy picks for Wednesday's contest. Dave Hunter (therolypolyboy…. great name, by the way) finished first with a commanding 170.20 point total, 13.5 points ahead of second-place finisher, Adam Wolf (rotosomething…. also a great username). Dave had the intestinal fortitude to start Trevor Bauer (51 points) against a tough Cubs lineup, and had four position players score 20 or more points, the most notable being a clutch Joey Wendle pick. I, on the other hand, tried playing it safe by starting Clayton Kershaw against the lowly Marlins and stacking my offense with left-handed bats from the Dodgers (vs. Trevor Richards) and Royals (vs. Jhoulys Chacin). Kershaw last just five frames, and yeah, let's just say I was lucky to break 100 points. Moving on, you can check out the full leaderboard for the expert tournament here. Here's the top 10:
Chris Smith (smithca28) — 562.50
Brian Pelowski (brianp) — 549.20
Jeff Erickson (jefferickson) — 534.30
Ryan Rufe (mrufe) – 532.90
Shannon McKeown (rotoshannon) – 528.10
Joel Bartilotta (joelbartilotta) — 518.60
Kevin Payne (kevinccp) – 505.40
DJ Trainor (dj_trainor) – 498.00
Derek VanRiper (rotowiredvr) – 493.40
James Anderson (realjranderson) – 487.60
If you aren't already a RotoWire subscriber and are curious as to what perks come with winning one from this tournament, here are a few tools that I use prior to any FanDuel contest (not just baseball, mind you):
Lineup Optimizer (A great starting point for any winning lineup. Helps identify extreme value plays using matchups, lineup placement, wind, over/unders, and displays weather hazards.)
Weather Reports (A more in-depth look at potential rain outs/delays, which is important in avoiding those 0-point slots from players that either get rained out or have to play in undesirable conditions.)
Daily Lineups (RotoWire provides up-to-the-minute lineup updates heading towards first pitch. A must-check prior to the start time of your tournaments.)
Countless other tools that are invaluable for fantasy players of all skill levels.
Top-Shelf Studs
P Jacob deGrom, Atlanta Braves at New York Mets
FanDuel Price: $10,500
There is nothing I can say about the way deGrom has pitched this season that these metrics from his RotoWire profile page can't already tell you…. Sorry, I was mesmerized by all that green. Anyways, the Mets' co-ace will take the mound at home against a Braves squad who he shutout for seven innings with 10 Ks (55 FanDuel points) two starts ago. In fact, deGrom has turned in 53 points or more in three consecutive starts. He deservedly has the highest price of any pitcher Wednesday, and $10,500 won't cripple your offense like, say, a $12,000+ salary from Kershaw would (yes, I am still salty about last week).
OF Aaron Judge, New York Yankees at Houston Astros
FanDuel Price: $4,700
Judge comes in as the 3rd-highest priced OF (I will get to one of the two above him later on #foreshadowing), but I think he has the highest potential out of anyone at the position Wednesday. Unlike his bash brother, Judge has hit the ground running this season. The slugger's selective approach at the plate (19.5 BB%) has allowed him to look like first-half rookie Judge as opposed to the post-All-Star break version. The main reason I am so high on him is based on the favorable matchup. I am always a fan of hitters facing opposite-handed pitchers, and Judge gets a soft-tossing lefty in Dallas Keuchel in this one. I have mad respect for Keuchel and what he has been able to accomplish with his less-than-overpowering fastball over his career, but the jury is siding with the prosecution in the case of Judge vs. Dallas. *crickets* Oh, you're tired of all the courthouse jokes already? Fiiiiine. The young buck has enough power to exit any park, but that short left field porch at Minute Maid Park can turn one of his mammoth pulled pop ups into a homer. I'm banking on seeing at least one.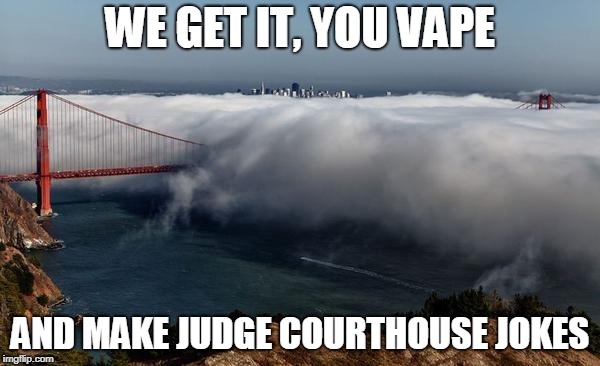 Mid-Price Options
P Aaron Nola, Philadelphia Phillies at Miami Marlins
FanDuel Price: $8,900
"You got burned by the Marlins last week, and you're targeting them again?" Of course I am, inquisitive reader, based on two of my rules:
Don't let past failures cloud your judgement in "the now."
The Marlins really do stink offensively (outside of my boy, Justin Bour, who hasn't played in five games and may not suit up Wednesday). They have a league-worst .283 wOBA and are second to last in wRC+.
Even without the tasty matchup, Nola has been dominant enough to warrant consideration against any opponent at this price. The popular preseason breakout candidate is delivering on that potential with a 2.58 ERA and 0.97 WHIP through six starts. The righty possesses excellent control with three different fastballs, which allows him to neutralize batters on either side of the plate. If you need to save a few bucks and can't fit a premium arm like deGrom in your lineup, then Nola makes for a solid downgrade in the next tier.
1B Cody Bellinger, Los Angeles Dodgers at Arizona Diamondbacks
FanDuel Price: $3,700
Yes, I know, something something humidor. Chase Field did drop from a top-5 rank in HR Park Factors in 2017 to 15th this season, but that isn't enough to deter me from playing a premier power hitter in Bellinger at this relatively-affordable price. The young slugger was pulled from a game this past weekend for lack of hustle on a ball hit into Triples Alley at AT&T Park, but he responded well with a two-run shot Tuesday. I'm hoping for a repeat performance on a day where he ranks fourth in price amongst first basemen.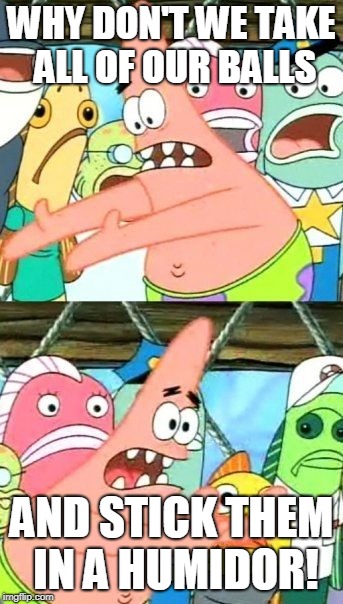 SS Jose Peraza, Milwaukee Brewers at Cincinnati Reds
FanDuel Price: $3,100
Peraza broke out of his early slump with a two-homer performance last week, but I'm not going to expect much power from the speedy shortstop Wednesday. I am more intrigued by the fact that he reached base 11 times over his last five contests. Peraza will face Wild Wade Miley on Wednesday, and I could see him reaching first at least a couple of times, increasing the chances of recording steals and runs.
Honorable Mention: Chris Taylor ($3,400) who has four extra-base hits over his last five contests while batting leadoff for the Dodgers.
Cheap Fliers
2B Wilmer Difo, Pittsburgh Pirates at Washington Nationals
FanDuel Price: $2,400
If you're looking to save money at the keystone, you likely won't find a better option in the bargain bin than Difo. I have always been fan of Difo's fantasy potential as a light-power, light-speed middle infielder. While he has struggled at times this year filling in for Anthony Rendon and Daniel Murphy, he has picked things up of late, reaching base eight times over his last three games. Don't expect a repeat of Tuesday's homer (his first of the year), but Difo can give you just enough to justify the cheap price tag, allowing you to spend those fake dollars elsewhere.
OF Alex Verdugo, Los Angeles Dodgers at Arizona Diamondbacks
FanDuel Price: $2,200
Verdugo is one of the Dodgers' top offensive prospects, and he flashed that potential with four homers and 15 RBI in 19 games with Triple-A Oklahoma City this season. Manager Dave Roberts said that he wants to give the youngster significant playing time following his April 28 callup, and he has been true to his word, starting Verdugo in three of the club's last four contests. He hasn't done much offensively in those three games, but with a right-hander taking the mound for the D-Backs, I'm willing to gamble on a breakout performance at a near-minimum salary.
Not Worth the Price Tag
OF Mike Trout, Baltimore Orioles at Los Angeles Angels of the Greater Orange County
FanDuel Price: $5,400
Okay, I know this can backfire on me greatly, but hear me out. I am not going to spew any matchup stat against Dylan Bundy or a park factor that will make the great Mike Trout sound any less appealing than he deserves to be. The reason I am concerned here is simply based on how O's manager Buck Showalter chose to attack the superstar in the first game of their matchup Tuesday. No, Trout didn't sit this game out due to rest, his 0-for-1 stat line was a result of being walked a whopping four times. If that's not nibbling/pitching around him, then I don't know what is. Trouty still reached base four times, obviously, but if the opposition is choosing to take the bat out of his hands, then I can't risk wasting $5,400 in salary on what is essentially a handful of single bases. This is just a gut call based on what I saw Tuesday, but I would rather spend that large chunk of salary elsewhere.
You can follow me on Twitter @JashFath and let me know if you have any questions on any other potential players heading into this, or any other slate going forward. Good luck!