This article is part of our 2020 Training Camp Preview series.
Expanding upon our team preview collection from earlier this offseason, we're gearing up for an irregular August with a series of team-specific articles to get you up to speed for training camp. You can find the previous writeup on the New England Patriots here.
State of the Franchise
When our initial Patriots' preview was posted back in May, one of the sections was titled "We're on Stidham…" With the breakup of the dynastic duo that QB Tom Brady and coach Bill Belichick formed over the past 20 years – one that yielded six Super Bowl titles – the AFC East appeared to be up for grabs.
Of course, that's when the unproven Jarrett Stidham was the team's presumed starting signal-caller, backed up by journeyman Brian Hoyer. Alas, in late June, New England signed 2011 No. 1 overall pick Cam Newton, a move that had been speculated about since March. The enthusiasm level of a fan base that had largely been resigned to observing a rebuilding year was lifted.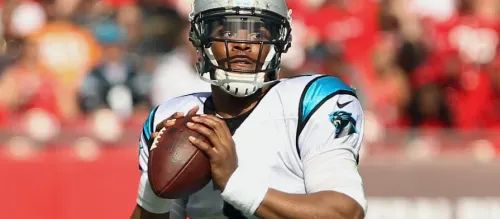 While Newton and Brady are stylistically different as players, Newton has an NFL MVP award (2015) on his resume, and when healthy he can be a dynamic dual-threat QB who gives defenses fits. He joins New England on a team-friendly, one-year deal, and we wouldn't bet against him using his "prove-it" deal to (all caps) PROVE IT. Assuming he's past the shoulder and foot woes that slowed him over the past two campaigns, offensive coordinator Josh McDaniels should find creative ways to take advantage of the 31-year-old's immense talent.
However, just when things seemed to have settled down for the team, personnel-wise, as training camp approached, six players opted out of the 2020 campaign due to COVID-19 concerns. LB Dont'a Hightower and S Patrick Chung are a pair of core defenders whose experience and leadership will be greatly missed. Meanwhile, the looming absences of starting RT Marcus Cannon and reserve guard Najee Toran are hits to the team's offensive line. Additionally, FB Danny Vitale and special-teamer Brandon Bolden had been slated to work as key role players this season.
As a result, the Patriots will have to do some roster tweaking on the fly, but it's worth noting that the opt outs collectively freed up more than $20 million in cap space for the team, and there are still some intriguing unsigned free-agent options.
Job Battle
While there will be the appearance of QB competition once the Patriots retake the field, we're going to assume that Cam Newton's edge in talent and experience will land him the job. In that context, we turn to the question of who aside from PPR-stalwart Julian Edelman and pass-catching back James White will emerge as Newton's most reliable targets.
Beyond them, question marks abound, but Newton's presence adds a layer of upside to the players who end up claiming key roles in the team's aerial attack. N'Keal Harry was slowed by injuries last year, prompting plenty of fantasy pundits to sour on him. However, there's a reason the Patriots made the 6-4, 225-pounder the second wideout taken in the 2019 NFL Draft.
Additionally, Mohamed Sanu, who cost the team a second-round pick in a trade with Atlanta last October, is bouncing back nicely from the ankle issue that made that deal look like a whiff. From all accounts, he's been on point in his offseason preparation and looks poised to rebound.
Health permitting, the top of the team's wideout depth chart looks stable, but if any member of the top trio is forced off the field for any reason, unheralded free-agent acquisitions Marqise Lee and Damiere Byrd have sleeper potential.
Medical Tent
QB Cam Newton
The uniqueness of this offseason has added a layer of uncertainly to the outlook of players like Newton coming back from major injuries. That explains why such a talent spent so much time on the free-agent shelf before the Patriots swooped in for what could be the bargain of the decade. We won't know for sure that Newton is completely past his previous shoulder and foot problems until training camp opens, but videos of him working out this offseason have surfaced, and he certainly looks strong, fit and healthy. If that's the case, staying that way will continue to present a challenge for Newton, due his punishing – both to opponents and his own body – style of play.
WR Mohamed Sanu
Sanu is another player whose offseason social media presence paints a portrait of a player well on the way to putting the nagging high ankle sprain that slowed him last season in the rear-view mirror. As training camp approached, Mike Reiss of ESPN.com relayed that the veteran wideout had hired a full-time coach to live with him in the hopes of creating "a situation where his relentless offseason work produces tangible on-field results in 2020."
RB Sony Michel
In June, it was revealed that Michel was recovering from a procedure that he had on his foot in May. At the time, it was portrayed as a maintenance-based cleanup designed to relieve discomfort that the running had been feeling. By mid-July, Michel had ditched his walking boot and was able to do rehab work at the Patriots' facility. The 2018 first-rounder returns as an incumbent starter, but he's been banged-up as a pro, and if that doesn't change this season, 2019 third-rounder Damien Harris could potentially supplant Michel as the season progresses.