This article is part of our Beating the Book series.
I've picked every NFL game against the spread for RotoWire since 1999. Every year in my 30s and 40s, I spent time during the fall writing Beating The Book. I was 28 when I started writing it, and I'm 50 now.
Why would a person do such a thing? It wasn't for the money. My RotoWire income was not dependent on writing the column, and I could have stopped at any time. Moreover, until the last few years when sports betting was legalized in many states, no one wanted to advertise in it.
It wasn't for fame. While I've had a lot of nice feedback from readers over the years, the column has a modest readership. It wasn't for prestige — the column has never won any awards, my record hasn't been great (see below), and, as I said, until a couple years ago, sports betting was considered lowbrow and frowned upon by the leagues and major media outlets.
I write the column because I like betting on football games, and writing them up was easy and enjoyable. I like committing to a side in writing, testing my leans against reality and keeping score of how I fare. I enjoy the back and forth with readers, and I like having something simple and structured on which to work in contrast to the more free form writing I do in my other columns.
This isn't going to be a "what I've learned" piece, unless you count "predicting the output of a complex system with imperfect knowledge of the inputs is difficult," something you already knew. Or about picking your spots, i.e., no professional gambler who's not broke ever bets all 16 games. Or how you should never pay for picks, because obviously if the picks were winners, it would be more profitable to bet them than to sell them. You know this, and anyway, I've written it before. I can't tell you what the magic formula is to beat the spread after the rake, because I don't know it, and in fact I don't think there is one.
Instead I want to delve into something more personal — how I came to love watching and betting on football. When I was 6, my grandfather knew I liked the NFL and proposed we bet on games. Ten cents per game, I got to choose the team, straight up, no point spread. At first I asked him which teams were better, he told me, and I bet those. I remember taking the Raiders (this was 1977), and they beat the Seahawks 44-7. This was fun. After a while I had my own idea about which teams were better, and I didn't ask him for help.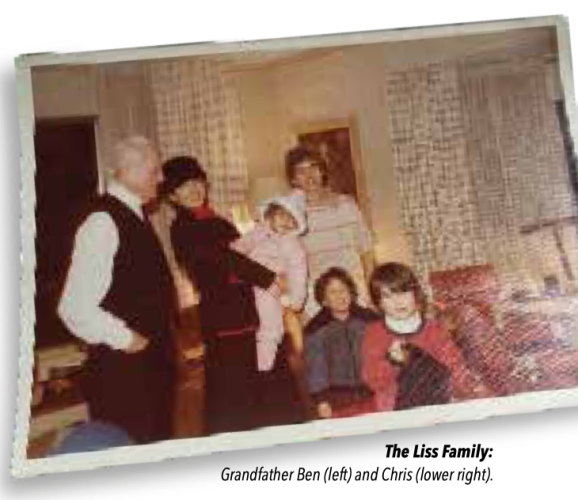 My grandfather Ben was a hard dude. He was born in Hungary, and his family fled to the U.S. to escape the pogroms when he was 5. He worked as a teenager and built his business from scratch like many of his era. He was also a risk taker, and my uncle tells stories about how he had to pay the mafia $25K in cash that he lost on a single game in the late 1960s.
Fast forward to late in the season, and I was up maybe 70 or 80 cents. I got on the phone with him, made all my picks and watched the games that Sunday. To my horror, there were upsets all over the place. Almost all of the better teams got beat, and my winnings were cut in half. I couldn't believe it, and I remember my grandfather telling me what an important lesson that was.
By the time the Super Bowl came around, I was still up a little bit, but if I recall correctly we decided to go a little bigger for that game, maybe double or nothing. I had to decide which team to take, and because the stakes were higher, I ran it by my dad. I told him I was thinking of going with Dallas. He said, no, take Denver. They were the better team in his opinion. So I took the Broncos. I remember before the game, my dad telling me "the computer" (early 1978 version) liked Denver. I thought that was a very good sign. Of course, the Cowboys destroyed the Broncos 27-10, and I lost the money. I learned another lesson: don't take tips from anyone, even my dad. Always think for yourself.
My grandfather died a couple months later, so we never did get to bet on the 1978 season. But after 12 more years of school, four years of college, three years of law school and three years of wandering around before finding a job in fantasy sports, I found myself in 1999 rehashing a version of our telephone calls in the form of my column.
The things you love often come from unexpected places. All the carrots and all the sticks society has to offer in the end could not compete with a connection I valued when I was 6. And here I am 44 years later, planning to do it again for a 23rd season.
Chris Liss writes the Beating The Book column on RotoWire. From 1999-2020, he has gone 2,808-2,626 (51.7 percent), not including ties. While the record isn't bad for picking every single game, it's unfortunately short of what you'd need to break even against the rake, 52.38 percent.
This article appears in the 2021 RotoWire Fantasy Football magazine. Order the magazine now.