This article is part of our Bowl Game Pick 'Em series.
Bowl season is here! As is tradition, we polled our college football staff for their picks against the spread for every game.
Maybe it's because we had 12 writers, but there was no game that carried a consensus among the group. The closest teams to being unanimous picks were LSU and SMU with 11 picks and San Diego State carrying 10 votes.
Only two teams -- Alabama and Clemson -- had multiple writers pick them as their best bet.
The writers are split on their national title picks, too. LSU carried half the field while Clemson and Ohio State had three backers apiece.
• Picks are against the spread (except the national championship).
• Best Bets are in bold.
• Losers are noted as such.
• Pushes are italicized.
Happy Bowling, everyone.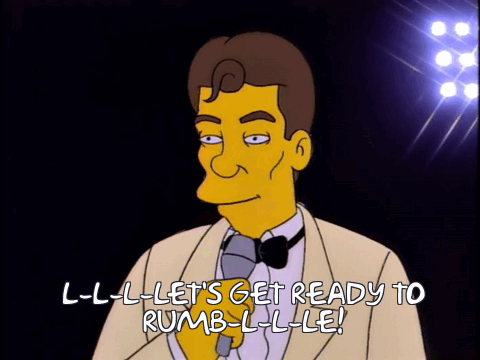 | Favorite | Spread | Underdog | John M. | Chris B. | Chris M. | Greg V. | Nick G. |
| --- | --- | --- | --- | --- | --- | --- | --- |
| Buffalo | -6.5 | Charlotte | CHA | BUF | CHA | CHA | BUF |
| Utah State | -6.5 | Kent State | KENT | UST | UST | UST | KENT |
| San Diego State | -3.5 | Central Michigan | SDSU | SDSU | SDSU | SDSU | SDSU |
| Georgia Southern | -4.5 | Liberty | GSU | GSU | GSU | GSU | GSU |
| SMU | -3.5 | FAU | SMU | SMU | SMU | SMU | SMU |
| Arkansas State | -2.5 | FIU | ARK | ARK | ARK | FIU | ARK |
| Washington | -3.5 | Boise State | BSU | BSU | BSU | WAS | WAS |
| Appalachian State | -16.5 | UAB | UAB | APP | APP | UAB | APP |
| Central Florida | -17.5 | Marshall | UCF | UCF | UCF | MAR | MAR |
| BYU | -2 | Hawaii | BYU | HAW | HAW | HAW | BYU |
| Miami (FL) | -6.5 | Louisiana Tech | LT | MIA | LT | LT | MIA |
| Pittsburgh | -11 | Eastern Michigan | PIT | EMU | PIT | PIT | EMU |
| North Carolina | -4.5 | Temple | UNC | UNC | TEM | TEM | UNC |
| Michigan State | -4.5 | Wake Forest | WF | WF | WF | WF | MSU |
| Texas A&M | -7 | Oklahoma State | TAM | TAM | TAM | OKST | OKST |
| Iowa | -2 | USC | IA | IA | USC | USC | USC |
| Air Force | -2.5 | Washington State | AF | AF | AF | WSU | AF |
| Notre Dame | -3.5 | Iowa State | ND | ND | ND | IAST | ND |
| Penn State | -6.5 | Memphis | PSU | PSU | PSU | MEM | PSU |
| LSU | -13 | Oklahoma | LSU | LSU | LSU | LSU | LSU |
| Clemson | -2 | Ohio State | CLM | CLM | OSU | CLM | OSU |
| Western Kentucky | -3.5 | Western Michigan | WKU | WKU | WKU | WKU | WMU |
| California | -6.5 | Ilinois | ILL | CAL | CAL | CAL | ILL |
| Mississippi State | -3.5 | Louisville | LOU | MST | LOU | LOU | MST |
| Florida | -14.5 | Virginia | UF | UF | UF | UF | UF |
| Virginia Tech | -2.5 | Kentucky | UK | VT | VT | VT | VT |
| Arizona State | -4 | Florida State | FSU | FSU | ASU | ASU | ASU |
| Navy | -2.5 | Kansas State | NVY | NVY | KSU | NVY | KSU |
| Wyoming | -7 | Georgia State | WYO | WYO | WYO | GAST | WYO |
| Utah | -7 | Texas | UTA | UTA | UTA | UTA | UTA |
| Alabama | -7 | Michigan | ALA | ALA | ALA | ALA | ALA |
| Auburn | -7.5 | Minnesota | AUB | AUB | AUB | MIN | AUB |
| Wisconsin | -2.5 | Oregon | ORE | ORE | WIS | WIS | WIS |
| Georgia | -7.5 | Baylor | BAY | UGA | UGA | BAY | UGA |
| Cincinnati | -7 | Boston College | CIN | CIN | CIN | CIN | CIN |
| Tennessee | -1.5 | Indiana | IND | UT | IND | IND | UT |
| Ohio | -7.5 | Nevada | OH | NEV | NEV | NEV | OH |
| Tulane | -7 | Southern Miss | TUL | SMS | TUL | SMS | TUL |
| Louisiana | -14 | Miami (OH) | UL | UL | MOH | UL | MOH |
| | | | | | | | |
| Record | | | 23-16 | 20-19 | 20-19 | 17-22 | 21-18 |
| National Champion | | | LSU | CLM | LSU | LSU | LSU |
| Favorite | Spread | Underdog | John E. | Jesse S. | Ed K. | Chris Benzine | Hank B. | Nick Whalen | Jeff E. |
| --- | --- | --- | --- | --- | --- | --- | --- | --- | --- |
| Buffalo | -6.5 | Charlotte | BUF | BUF | BUF | CHA | CHA | CHA | BUF |
| Utah State | -6.5 | Kent State | UST | UST | UST | UST | UST | UST | UST |
| San Diego State | -3.5 | Central Michigan | CMU | SDSU | CMU | CMU | SDSU | SDSU | SDSU |
| Georgia Southern | -4.5 | Liberty | GSU | LIB | LIB | LIB | GSU | GSU | LIB |
| SMU | -3.5 | FAU | SMU | SMU | FAU | SMU | SMU | SMU | SMU |
| Arkansas State | -2.5 | FIU | FIU | FIU | ARK | FIU | ARK | ARK | FIU |
| Washington | -3.5 | Boise State | BSU | WAS | BSU | WAS | BSU | WAS | WAS |
| Appalachian State | -16.5 | UAB | APP | APP | UAB | APP | APP | APP | APP |
| Central Florida | -17.5 | Marshall | UCF | MAR | MAR | UCF | UCF | UCF | MAR |
| BYU | -2 | Hawaii | BYU | BYU | HAW | BYU | HAW | HAW | HAW |
| Miami (FL) | -6.5 | Louisiana Tech | LT | LT | LT | LT | LT | MIA | LT |
| Pittsburgh | -11 | Eastern Michigan | PIT | EMU | EMU | EMU | PIT | PIT | EMU |
| North Carolina | -4.5 | Temple | UNC | TEM | UNC | TEM | UNC | TEM | UNC |
| Michigan State | -4.5 | Wake Forest | MSU | WF | MSU | WF | WF | MSU | MSU |
| Texas A&M | -7 | Oklahoma State | TAM | OKST | OKST | TAM | TAM | OKST | OKST |
| Iowa | -2 | USC | IA | IA | IA | USC | IA | USC | USC |
| Air Force | -2.5 | Washington State | WSU | WSU | WSU | AF | AF | WSU | AF |
| Notre Dame | -3.5 | Iowa State | ND | IAST | ND | ND | ND | ND | ISU |
| Penn State | -6.5 | Memphis | PSU | MEM | PSU | PSU | MEM | PSU | PSU |
| LSU | -13 | Oklahoma | LSU | LSU | OU | LSU | LSU | LSU | LSU |
| Clemson | -2 | Ohio State | OSU | CLM | OSU | OSU | CLM | CLM | CLM |
| Western Kentucky | -3.5 | Western Michigan | WKU | WKU | WMU | WMU | WKU | WKU | WMU |
| California | -6.5 | Ilinois | ILL | CAL | ILL | ILL | CAL | ILL | ILL |
| Mississippi State | -3.5 | Louisville | LOU | MST | LOU | LOU | MST | MST | MST |
| Florida | -14.5 | Virginia | UF | UF | UVA | UF | UF | UF | UF |
| Virginia Tech | -2.5 | Kentucky | UK | UK | UK | VT | VT | VT | VT |
| Arizona State | -4 | Florida State | ASU | ASU | ASU | ASU | ASU | ASU | FSU |
| Navy | -2.5 | Kansas State | NVY | KSU | NVY | NVY | KSU | KSU | NVY |
| Wyoming | -7 | Georgia State | WYO | WYO | GAST | WYO | GAST | WYO | WYO |
| Utah | -7 | Texas | UTA | UTA | UTA | UTA | TEX | TEX | UTA |
| Alabama | -7 | Michigan | ALA | ALA | UM | UM | UM | ALA | ALA |
| Auburn | -7.5 | Minnesota | AUB | AUB | MIN | AUB | AUB | AUB | AUB |
| Wisconsin | -2.5 | Oregon | ORE | WIS | ORE | WIS | WIS | ORE | ORE |
| Georgia | -7.5 | Baylor | UGA | UGA | UGA | BAY | BAY | UGA | BAY |
| Cincinnati | -7 | Boston College | BC | CIN | CIN | CIN | CIN | CIN | BC |
| Tennessee | -1.5 | Indiana | IND | IND | IND | IND | IND | UT | IND |
| Ohio | -7.5 | Nevada | OH | NEV | NEV | OH | NEV | NEV | NEV |
| Tulane | -7 | Southern Miss | TUL | SMS | TUL | TUL | TUL | SMS | SMS |
| Louisiana | -14 | Miami (OH) | UL | UL | MOH | UL | UL | UL | UL |
| Record | | | 20-19 | 18-21 | 27-12 | 18-21 | 17-22 | 18-21 | 20-19 |
| | | | | | | | | | |
| National Champion | | | OSU | LSU | OSU | OSU | CLM | LSU | CLM |
The Players
John McKechnie: College Football Editor
Chris Bennett: Covers the ACC, writes the College Capper
Chris Morgan: Covers C-USA, writes the DFS Primer
Greg Vara: Writes the College Capper
Nick Grays: Covers the Big 12
John Earley: College Football Breaking News Writer
Jesse Siegel: Covers the SEC
Ed Kensik: Covers Notre Dame
Chris Benzine: Covers the Big 10, writes the Fanduel Main Slate Breakdowns
Hank Bowman: College Football Breaking News Writer
Nick Whalen: Hosts the RotoWire College Football Podcast
Jeff Edgerton: Covers ACC and Mountain West, writes DFS Breakdowns