This article is part of our Collette Calls series.
There was an excellent article in The Ringer the final day of March showing how the data from spring training pointing to the new baseball may quite possibly be much ado about nothing. The article quoted both Gerrit Cole and Blake Snell commenting on how different the ball feels this year and that the seams were thicker. The article cited the memo that stated the new baseball should reduce ball flight by 1 to 2 feet on balls hit 375 feet or more. The Athletic's concurrent work calculated that the decreased distance would reduce home run rates by about 5 percent.
The article went on to show how the HR/Contact (HR/(AB-K)) has risen each year and that just once in recent years has the spring data been higher than the regular season data: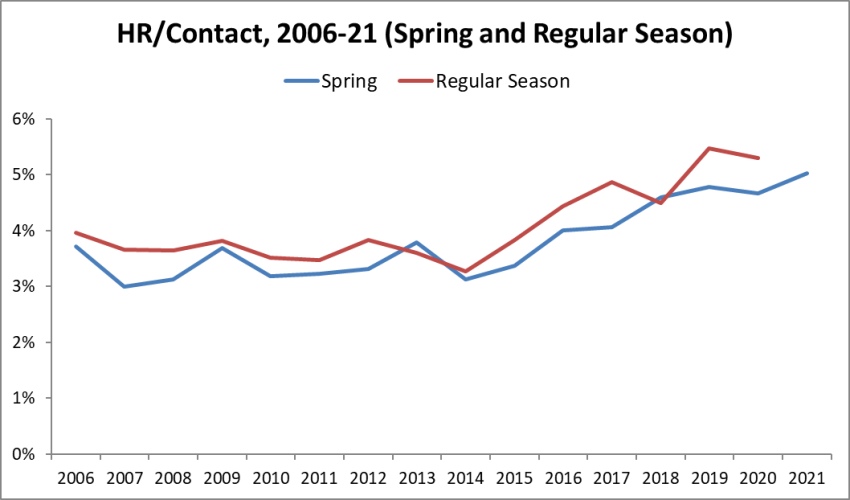 The theory goes baseball first used up all of the old baseballs before rolling out the new batch this spring, and the drag coefficient data backs that up. The piece closes quoting the median hit distance for baseballs this spring was 4 feet farther than in the 2020 season and the median fly ball distance was 10 feet longer than the 2020 season.
It is a well-researched article, but I also fear it was a bit premature as five games into the regular season, the data is showing that we may be in for the power outage we all feared once the news broke of the changes to the baseball.
I have written about this topic before,