This article is part of our Collette Calls series.
Aaron Gleeman from The Athletic posted an article the other day looking into how his beloved Twins would utilize the back end of their rebuilt bullpen using words from Rocco Baldelli. He opened the piece with a Baldelli quote that is a gutpunch to fantasy owners:
"We haven't named a closer at any point in the last couple years and we're not going to do that going forward."
Baldelli has been the manager for two seasons in Minnesota, and the team has in fact had 10 pitchers accumulate at least one save the last two seasons: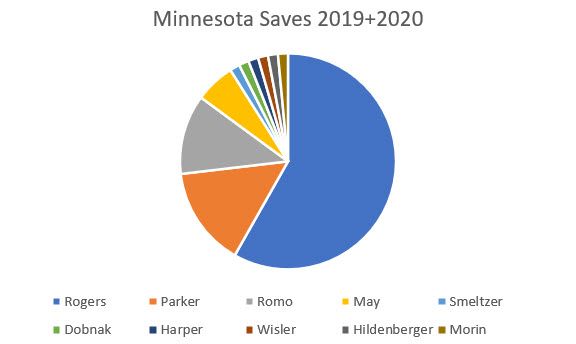 Taylor Rogers has been the primary beneficiary of the saves garnering 58 percent of the saves in the Baldelli era, and the departure of Blake Parker, Sergio Romo and Trevor May this offseason removed all over holdovers who had more than a single save in that time. The Twins then replaced those names with Alex Colome and his 138 career saves along with Hansel Robles and his 27 career saves. Each pitcher has held the primary closer role for a club the last two seasons, and both righties now give Baldelli more options should he choose to leverage the lefty Rogers in the eighth inning if the situation dictactes it.
Welcome to the new norm.
The last five seasons, we have seen six clubs use 10 or more pitchers to cover saves in a season:
2020 Tampa Bay: 12
2019 Atlanta: 11
2019 Tampa Bay: 11
2017 Washington: 11
2019 Arizona: 10
2018