This article is part of our 2020 Training Camp Preview series.
Expanding upon our team preview collection from earlier this offseason, we're gearing up for an irregular August with a series of team-specific articles to get you up to speed for training camp. You can find the previous writeup on the Jacksonville Jaguars here.
State of the Franchise
The 2017 Jaguars won the AFC South and came within one game of the Super Bowl, but their past two seasons have been filled with drama, undisciplined play and a pair of last-place finishes in the division.
The remnants of that team and its dominant defense are mostly gone, and executive VP Tom Coughlin made an unceremonious departure in December. GM Dave Caldwell and coach Doug Marrone will receive a chance to head the team's rebuild efforts, though some of that previous drama has yet to be settled.
DE Yannick Ngakoue is one of the few remaining pieces from that 2017 group, but he's in the midst of a holdout after the Jaguars placed the franchise tag on him in March. He's made clear his desire to play for another organization in 2020, and any potential trade carries numerous hurdles since he can no longer sign a long-term extension.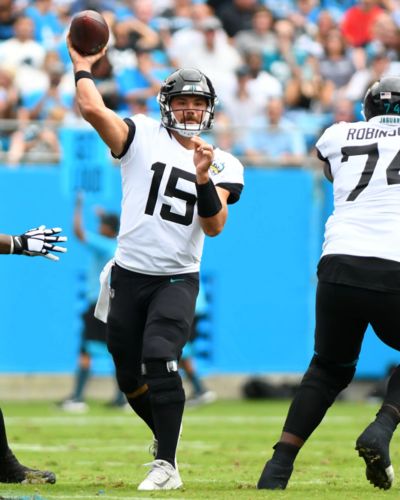 Jacksonville's immediate hopes largely rest on the shoulders of second-year QB Gardner Minshew, but he'll face an uphill battle in returning the organization to relevance this season, especially given the limited offseason activities due to the COVID-19 pandemic.
Job Battle
DJ Chark burst onto the scene in 2019 and illustrated his potential as a No. 1 wide receiver with 1,008 receiving yards and eight touchdowns, but the group behind him also has the potential for solid production with Minshew under center.
Chris Conley is also coming off his best professional season (47 catches for 775 yards and five touchdowns) and should begin the year as the favorite to start opposite Chark.
Dede Westbrook had a strong 2018 before tapering off last season and is likely to work out of the slot, but rookie second-rounder Laviska Shenault could immediately push him for reps. Westbrook likely will enter camp with a leg up on the rookie as a returning veteran, especially given the lack of team activities this offseason. However, Shenault played all over the field during his collegiate career at Colorado, and that versatility should help him see the field early on despite the inexperience.
Chark clearly sits atop Jacksonville's depth chart, and while there isn't much separating Conley, Westbrook and Shenault, all three could play significant roles in the passing game in 2020. But that may result in inconsistent fantasy production.
Medical Tent
Fournette had the best season of his career in 2019, with 265 rushes for 1,152 yards and three touchdowns while catching 76 passes for 522 yards. He did end up missing the season finale due to flu-like symptoms and a neck injury, neither of which are ongoing concerns. Despite the lack of touchdowns, it was a statement season for the young running back, but he'll need to do so again this year with the Jags having declined his fifth-year option for 2021. Fournette has a lot to prove as he enters the final year of his rookie deal, though the offseason signing of pass-down specialist Chris Thompson could limit his impact in the aerial attack.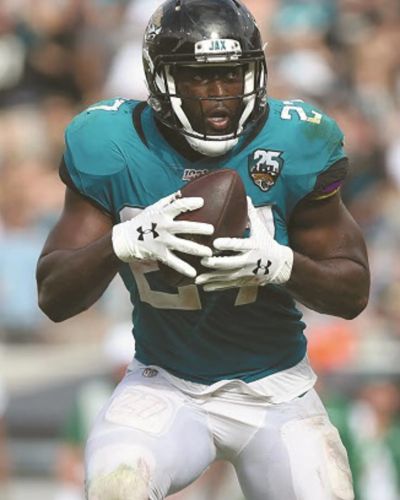 TE Josh Oliver
The 2019 third-round pick endured a rough rookie season, missing the first six weeks with a hamstring issue and then landing on injured reserve with a back injury in November. The 23-year-old appeared in only four games and caught three passes for 15 yards. Tyler Eifert was signed this offseason to start at tight end, but Oliver should enter 2020 healthy and will be in competition with James O'Shaughnessy and Tyler Davis for the No. 2 spot on the depth chart.
O'Shaughnessy tore his ACL during Week 5 and spent the rest of the 2019 season on injured reserve, but his recovery from the subsequent surgery was progressing well as of late June. The 28-year-old caught 14 passes for 153 yards and two touchdowns prior to the injury, a pace that would have crushed his career highs in each stat. Tyler Eifert will enter training camp as the starter after signing this offseason, but O'Shaughnessy could earn the No. 2 job, assuming he's fully recovered by the season opener.