Scrimmages continue from the NBA's Orlando restart on Friday. As the 22 teams in Disney World get back on the floor, our NBA experts give their take on how things will play out over the next two months.
Barutha: The Jazz won't make it out of the first round
An under-discussed storyline heading into the resumed season is the loss of Bojan Bogdanovic due to right wrist surgery. While Rudy Gobert and Donovan Mitchell (and even Mike Conley) had the spotlight on them, Bogdanovic was putting together the best season of his career. He averaged 20.2 points and hit 3.0 threes per game at 41.4 percent, giving the Jazz a new volume scoring option on the perimeter.
The Jazz were 9.8 points better with Bogdanovic on the court – the second-biggest difference on the team, only behind Gobert (+11.0). He's a better defender than he gets credit for, and he could be aggressive taking the ball to the rack when needed, shooting 4.4 free throws per game. Bogdanovic's style of play can't be replicated by anyone else on the roster – Jordan Clarkson might be the closest option – and it still doesn't feel like we can trust Conley.
Utah has a -3.5 point differential with Bogdanovic off the court, which is comparable to the Bulls (-3.4) and Pistons (-3.8). The Jazz aren't that bad now, but there will be no easy matchup waiting in Round 1. Even against the Thunder, Chris Paul can easily be the best player in the series. If you were drafting the two teams for a series, it could go Paul, Mitchell, Gobert, Shai Gilgeous-Alexander, Danilo Gallinari.
Whalen: Chris Paul plays his final game in a Thunder uniform
So far, the Chris Paul Experiment has gone about as well as could reasonably be expected. The Thunder have been rewarded for pushing off an inevitable rebuild for at least one more year, with Paul leading the way for a franchise marching toward its 10th playoff berth in 11 years. Paul has served as both floor general and mentor to Shai Gilgeous-Alexander, all while making his first All-Star Game in four years. And most importantly, the 35-year-old missed only one game prior to the shutdown.
No matter what happens in Orlando, the Thunder are playing with house money. The season has already been a success. But for a team that holds an enviable war chest of draft capital, it's difficult to avoid looking toward the future. At some point, the Thunder will move on from Paul. They knew that when they acquired him in exchange for Russell Westbrook last summer. Given how rejuvenated Paul has looked this season, trading the veteran this offseason will be OKC's best chance to cash in.
Regardless of his health or how well he plays, Paul's contract remains an albatross. But he demonstrated this season that he still has plenty left in the tank. That should be enough to convince a team on a shorter timetable to take on the two years and more than $85 million remaining on Paul's deal.
The Thunder shouldn't expect to fetch a massive return for Paul, but his value isn't going to increase from here. Getting off of that money is key, and any picks or young pieces the Thunder receive in a trade would only add to their repertoire of assets.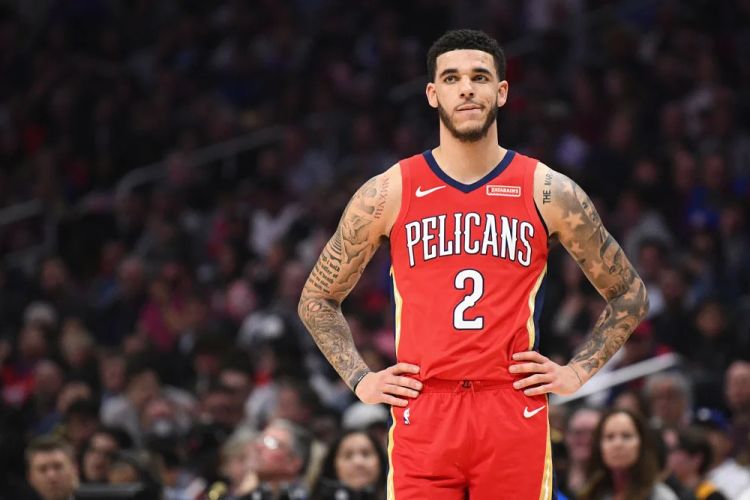 Barutha: The Pelicans will have the best record in seeding games
Portland and New Orleans will be the two teams fighting the hardest to take the eighth seed away from Memphis and make it into the playoffs. While Portland getting Jusuf Nurkic back is a huge deal, I'm still in on New Orleans as the better overall team.
Not every team will be trying that hard in the bubble. The Bucks and Lakers might not play their stars more than 25 minutes per game, and even high-level starters could end up on the bench in the late seeding games. No team has more to fight for and the personnel to do it than the Pelicans, who likely have to go at least 6-2 to have a real chance at the postseason.
Since Zion Williamson made his debut Jan. 22, The Pelicans have posted the sixth-best point differential (+4.6). They're a really good team, with one All-Star in Brandon Ingram and two fringe All-Stars in Jrue Holiday and Zion, not to mention a pretty deep cast of role players. I think they'll step up under pressure.
Whalen: The Nets or Wizards go defeated
Because they play each other during the seeding games, it's not possible for both teams to go defeated. Otherwise that would've been my prediction. The Nets' roster isn't quite as alarming as the Wizards', but it's still pretty ugly outside of Caris LeVert and Jarrett Allen.
Brooklyn was smacked around by the Pelicans in Wednesday's opening scrimmage. Now, I will acknowledge that a scrimmage is basically meaningless, while also pointing out that the Nets scored 68 points and lost by 31 points. Jamal Crawford may very well be their second-best scorer.
Down John Wall, Bradley Beal and Davis Bertans, the Wizards' roster is downright appalling. Outside of a few intriguing young players – Thomas Bryant, Rui Hachimura, Troy Brown Jr. – there's not much to get excited about. And unlike the Nets, Washington faces an extremely difficult seeding-game schedule, which includes matchups against Indiana, Philadelphia, New Orleans, Oklahoma City, Milwaukee and Boston. Even if some of those teams are resting multiple stars, the remaining roster would likely be as good, if not better, than what the Wizards are throwing out there.
All of this is to say: Nets-Wizards on August 2 will be must-watch TV. There's a reason that game gets the coveted 2:00pm ET on Sunday afternoon time slot.
Barutha: Michael Porter Jr. will swing a playoff series for the Nuggets
Porter made his long-anticipated NBA debut during the fifth game of the season, but he didn't start seeing real minutes until late December. When given extended run, he showed off why he was such a highly-rated prospect coming out of high school. In the eight games that Porter saw 24-plus minutes, he averaged 16.9 points on 11.8 shots, 10.0 rebounds, 2.0 assists and 1.7 combined steals-plus-blocks.
We know the Nuggets' core is Nikola Jokic, Paul Millsap, Jamal Murray and Will Barton. Gary Harris seemed to be a lock for that fifth spot, and while he's still a starter, he's not as reliable as many thought or hoped he would be. Porter has an opportunity during the seeding games to establish himself as a true go-to option for Denver (likely off the bench).
Porter's microwave scoring ability has already been on display, and those are the types of players that can win a game or swing a series if things break right – look at Fred VanVleet vs. Milwaukee in last season's Eastern Conference Finals. Porter has that sort of potential, and I believe we'll see him show it.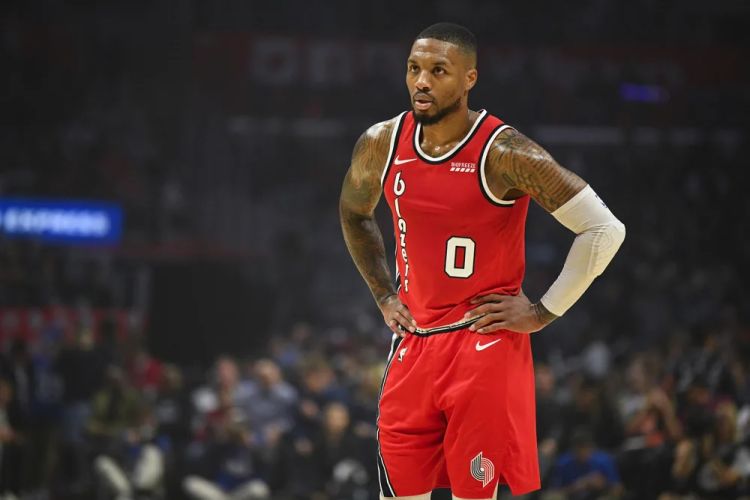 Portland gets the eighth seed and pushes the Lakers in the first round
For the last few weeks, I've gone back and forth on which team I think will eventually get the eighth seed in the West. I think Memphis will do enough to hold on and at least get to a play-in tournament, but Portland has emerged as my pick to challenge – and ultimately take down – the Grizzlies.
Of the teams contending for the final playoff spot, the Blazers have the best and most consistent individual player. I'm willing to concede the New Orleans may have more upside, but I'll place my trust in Damian Lillard over Brandon Ingram or Jrue Holiday. Jusuf Nurkic looked even better than expected in Thursday's opening scrimmage, and getting Zach Collins back solves some significant depth issues up front.
Assuming Portland does get in, the question becomes whether it can truly mount a challenge to the presumed-one-seed Lakers. Los Angeles would have the best two players in that series, but Portland has at least the next three in Lillard, C.J. McCollum and a healthy Nurkic. In the backcourt is where the Blazers will have a clear opportunity to exploit the Lakers' dwindling depth. Danny Green and Kentavious Caldwell-Pope can only chase Lillard and McCollum around for so long. Eventually, Frank Vogel will be forced to play Dion Waiters and J.R. Smith real minutes. If Portland can win those minutes, and do so handily, the series won't be a walk in the park for LA.
With that said, the Blazers' depth runs out quickly on the wing, where it's Carmelo Anthony, then… Nassir Little? Mario Hezonja? Between Anthony and Hezonja, getting shots up won't be the issue. But who guards LeBron? The three bigs – Nurkic, Collins and Hassan Whiteside – are far too slow, while Lillard and McCollum are much too small. By default, the assignment will probably trickle down to the 36-year-old Anthony, who's never exactly challenged for a spot on the All-Defensive team. Defending playmaking wings – whether it's James, Kawhi Leonard or Paul George – is where the Blazers really miss Trevor Ariza.
Barutha: The Wizards win three games
Any time I think I have a take that might get me fired, I feel safe by remembering that Max Kellerman said on television that the person he trusted most to take a last-second shot for the Warriors was Andre Iguodala. Oddsmakers have next to no faith in the Wizards, giving them an over/under of 1.5 wins. But I believe this roster, even without Bradley Beal and Davis Bertans, is better than most people think – at least, that's what the numbers suggest.
Washington has played 488 possessions with Beal, Bertans and Isaiah Thomas (no longer with the team) off the court. Those possessions have resulted in a +5.6 point differential, fueled by a 117.0 offensive rating, which is in the 94th percentile. The Wizards have been a surprisingly good offensive team all season, and I think the scheme can carry that even with Beal and Bertans gone.
The schedule plays a factor in my prediction, too. It's tough, but not brutal. The opener is against the Suns, who are erratic, and that's followed up by what should be a "competitive" game against the Nets. The next stretch is the most difficult – The Pacers (maybe Oladipo and Sabonis won't play), the 76ers, the Pelicans and the Thunder. However, the Wizards final two games are against the Bucks and Celtics, and I think there's a strong chance those squads rest their good players right before the playoffs. I am ready to see what Troy Brown Jr. can do.
Whalen: The Sixers bow out in the first round
Like many, I'm of the belief that the Sixers have the talent to make a run in the East and perhaps even topple Milwaukee. If you're making a list of the players who've historically given Giannis Antetokounmpo the most trouble, Joel Embiid and Al Horford are the two names you'd write down first. It's been seven months since the Sixers handed Milwaukee its most lopsided loss of the season, but the memory of that game still sticks in the mind. If Philly can play like that for an entire series, they'll be impossible to beat.
That's the argument in favor of the Sixers. The problem is Philly has done almost nothing to back it up. The Sixers' offense ranks 17th in the league, and the defense, while tenacious at times, falls off a cliff when Joel Embiid is off the floor. The Christmas Day dismantling of Milwaukee is a feather in the Sixers' cap, any belief that this team can suddenly put it all together hinges entirely on hypotheticals. If Al Horford can settle into a role. If Joel Embiid can stay healthy and engaged. If Ben Simmons is used properly. The list goes on.
No one is questioning the Sixers' talent level. When fully healthy, a top five of Embiid, Simmons, Horford, Tobias Harris, and Josh Richardson is as good as, if not better than, any in the league. But the Sixers had 66 opportunities to show us who they are. The answer is an underachieving roster that turns into a high-lottery team away from home. Is there a chance they magically flip the switch in Orlando? Of course. But if they draw Boston or Miami in Round 1, I'm picking against the Sixers.
Editor's note: I wrote this before Friday's scrimmage. I take it all back.