Each year, the RotoWire NBA staff packs into a cabana at an undisclosed pool in Las Vegas for the annual RotoWire Vegas NBA League Draft. Due to the pandemic, the league took a one-year hiatus, but it will be back in full force for the 2021-22 NBA season.
This year's draft was conducted on Tuesday, July 13 – one day before the Bucks evened the NBA Finals at two games apiece. As usual, the 12-team, 10-round draft went smoothly and swiftly, with Luka Doncic leading off as the No. 1 overall pick in this rather unique five-category, H2H Points league.
The scoring is as follows:
Points: 0.25 per point
Rebounds: 0.33 per rebound
Assists: 0.5 per assist
Steals: 0.66 per steal
Blocks: 0.66 per block
As you can see, there is no implicit bonus for three-pointers and no turnover penalty, while shooting percentages are not factored in.
Each roster is comprised of 10 players: Six starters and four reserves with one IR spot. Teams must start one Center, two Forwards, two Guards and one Utility.
Here is how all the draft played out:
CLICK HERE FOR FULL RESULTS AND ROSTERS
After the draft concluded, several of our industry experts weighed in on the results:
What are your overall thoughts on your roster? Any glaring strengths or weaknesses?
Jeff Edgerton: I feel pretty good about my team. I got the best available when my turn came and also made some upside picks that other drafters were hoping to get. If I am light anywhere, it's at the forward position. If Durant goes down, I could have some serious problems.
Paul Martinez: I'm pretty pleased with my draft. The positional flexibility – not having to worry about SF vs. PF or SG vs. PG – should help me out.
Peter Schoenke: Taking Jimmy Butler over LeBron James or Trae Young may be a pick I regret, but Butler has been more productive in this format.
Ken Crites: Obviously, I was very focused on the league settings. There is no way I take Russell Westbrook in the first round of a roto league. Sabonis better qualify at center, or I'm in trouble. I was surprised at the lack of forward depth in the draft.
Shannon McKeown: Overall, I'm excited about my roster. I expect Jayson Tatum and Zion Williamson to both show further growth in their all-around games and produce at top-10 levels on a per-game basis for this format. My only regret was not landing LaMelo Ball, Donovan Mitchell, Ja Morant or De'Aaron Fox, as those four were each selected in the six picks prior to my turn in the 3rd round.
Alex Barutha: Taking Kawhi in the second round (mere hours before we discovered he needed ACL surgery) is the defining aspect of my team. In a low-stakes league like this, I was willing to take the risk that he'd ultimately be OK. With that not being the case, it would be surprising if I found a way to win the league.
Editor's note: The Kawhi news came out roughly an hour after the draft concluded.
Jan Levine: I'm fairly happy with how my team worked out. Maybe should have focused on college players later, but overall I like it. I think I have nice balance and lineup flexibility. If John Wall or Delon Wright can be productive, that lengthens my roster.
Nick Whalen: For the most part, I'm really satisfied with how the draft played out. I know there's some cloudiness regarding Lillard's future, but it's hard to imagine his production taking a major hit if he ends up being traded. I'll need LeBron James to stay healthy, but I felt like I mitigated that risk with a pair of pretty safe options with my next two picks (Jaylen Brown, Khris Middleton).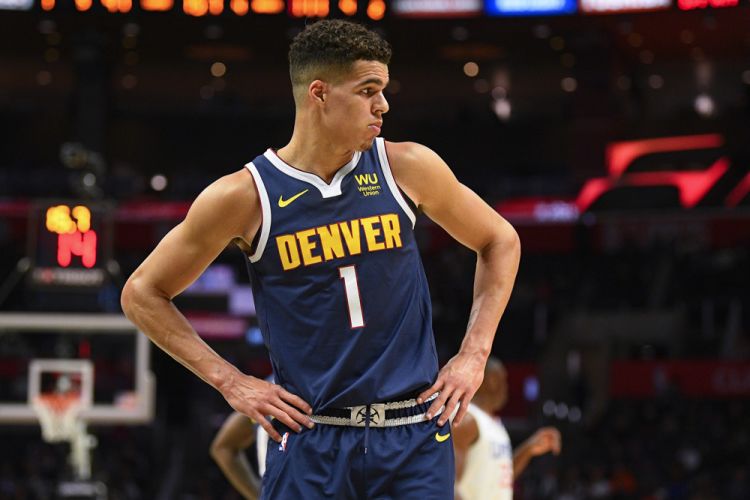 Who were some of the biggest steals of the draft?
Jeff Edgerton: Donovan Mitchell at 26. He slipped through the cracks and I was only a couple picks shy of grabbing him. Kyrie dropping to Round 4 was another surprise.
Paul Martinez: I had my eye on Caris LeVert from the start and hoped he would come around to me at Round 5. Jeff got to him before me, which was a nice pick. Michael Porter Jr. and Kyrie Irving in Round 4 could also be big steals.
Peter Schoenke: I think we all slept too long on Anthony Davis.
Ken Crites: Pascal Siakam at 36 could be huge for Schoenke. The Raptors return home to Toronto this season. I'm expecting a big bounceback season. Alex may have a steal with Ben Simmons at 40, especially if he gets traded to a bad team. Simmons is a nice match for this format.
Shannon McKeown: I'm a big fan of Ben Simmons in the 4th round. Despite his flaws, he's an absolute beast in points-based leagues. I expect he'll easily reach top-30 value no matter what uniform he wears next season. Focusing on the later rounds, I was pleased to land RJ Barrett in the 8th. The Knicks guard will see continued growth in his third season and I fully expect him to be a top-50 player in this format.
Alex Barutha: I liked a couple of last-round selections: Wendell Carter and Al Horford. John Wall, Jonathan Isaac and James Wiseman were also nice selections in the second-to-last round.
Jan Levine: Michael Porter in the fourth round, especially if the growth we saw this season goes to the next level. Klay Thompson could be a steal in the sixth round – same with Jusuf Nurkic, if healthy.
Nick Whalen: He's coming off of a down/injured year, but Anthony Davis falling to 19 was excellent value for Dre'. Paul George (20), Dejounte Murray (52), Jusuf Nurkic (65), and Darius Garland (80) were some of my other favorites.
Who were some of the biggest reaches of the draft?
Jeff Edgerton: Jimmy Butler at 13. I don't doubt decent numbers from him, but I think taking him over Young, George or Zion is a missed opportunity.
Paul Martinez: I may have reached on Christian Wood in Round 3 given his injuries last year.
Peter Schoenke: Kawhi Leonard seemed like too big a risk for the second round, even before the ACL news came out.
Ken Crites: I love Jayson Tatum's game, but under this format he ranked 20th in fantasy points per game last season. Is there some upside with Tatum? Yes. But he's not flying up to 8th, where Shannon took him. Paul drafting Bradley Beal (18th) at the No. 11 spot over Joel Embiid (7th) was also a head-scratcher.
Shannon McKeown: Bam Adebayo at 22nd overall is too expensive for my taste. He's a monster rotisserie option, but I think he takes a ding in overall value for most points-based formats. I just don't see him increasing his scoring average much more than the 18.7 points per game he averaged in 2020-21.
Alex Barutha: My pick of Kawhi Leonard in Round 2 was obviously a reach, even before knowing the extent of his injury. Cade Cunningham in Round 6 seems aggressive, but it's unlikely that he'll be a true bust.
Jan Levine: I know he went 40th overall, but Ben Simmons could end up being a reach. The talent is still there, but can he rebound from the nightmare postseason?
Nick Whalen: When he's right, Kristaps Porzingis (38th overall) is a borderline-All-NBA-caliber player, but for me there's simply too much risk to take him inside the top 40. And while the Kawhi pick (16th) is partially bad luck, the writing was on the wall that the injury was more serious than he or the Clippers had let on.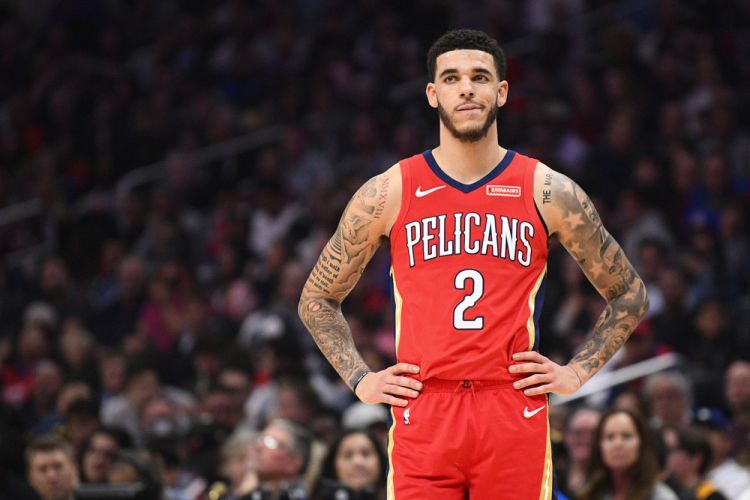 Whether you landed them or not, who were some players you were targeting in the mid-to-late rounds?
Jeff Edgerton: I was waffling between reaching for Damian Lillard or hoping he would drop. He's In a plum spot in Portland, but he could take his game to another level if he's shipped elsewhere.
Paul Martinez: I really wanted Lonzo Ball, but he got taken one pick before I was going to jump on him in Round 7. He should be a steal in a league that values rebounds/assists and not percentages. I like my Andre Drummond pick – wherever he plays, he should be good for a ton of rebounds and enough scoring to make him worth a Round 9 selection.
Peter Schoenke: I took the likely top two picks in the NBA draft for upside. This format is so shallow that you can easily find free agents, so it's worth shooting for the moon after you get your starters.
Ken Crites: Lonzo Ball was someone I wanted late, but Whalen snagged him at 82. Same with Dillon Brooks at 106.
Shannon McKeown: With the focus on rounds 4-7, I was targeting Simmons, Deandre Ayton, Anthony Edwards, Caris LeVert, Jarrett Allen, Collin Sexton, Tyrese Haliburton and Darius Garland. Unfortunately I was only able to land Garland from that group.
Alex Barutha: I was targeting James Wiseman and Lonzo Ball late and didn't get them. However, I got Kevin Porter Jr., who I really wanted.
Jan Levine: I had Michael Porter and Klay Thompson as my next two picks until I was sniped.
Nick Whalen: I was glad to land Jarrett Allen and Lonzo Ball with back-to-back picks at 63 and 82, respectively. In terms of players I didn't land, Jonas Valanciunas, Richaun Holmes and RJ Barrett were among my targets.
Who's the one player on your roster who – for better or for worse – could swing your fantasy season?
Jeff Edgerton: Klay Thompson. If he is back to his old tricks, my choice to go big with Durant and George would pay off, and I'd have a solid backcourt with LeMelo Ball alongside him.
Paul Martinez: My biggest swing piece is probably Wood. He should be a 20-10 guy, but he needs to stay healthy. If he does, the sky is the limit.
Peter Schoenke: Where does Kemba Walker ultimately end up? If it's not Oklahoma City, I envision him on a team where he's counted to shoot a lot. But that could easily go the other direction – or he could miss significant time again.
Ken Crites: Kelly Olynyk could either be huge or terrible for me, especially if he qualifies at center. He averaged 19.0 points, 8.4 rebounds and 4.1 assists with Houston, but do they stand pat with him as their starter? We shall see.
Shannon McKeown: With most rosters, I believe the final 2-3 players selected could be huge swing pieces. If any of those players climbs to a top-50 value, you could easily win this league, assuming the remainder of your roster stays relatively healthy. And that's certainly the case with my final two selections: Jonathan Isaac and Wendell Carter. I expect both players to be big parts of Orlando's long-term future, and I wouldn't be surprised by either breaking out in 2021-22.
Alex Barutha: If Ben Simmons gets traded to a team that focuses on building around him, that could be huge for my team. Also, improvements from Coby White and Buddy Hield would be huge for my team.
Jan Levine: Julius Randle. If he produces as he did in regular season, I am golden. If his output is closer to the playoffs, not so much.
Nick Whalen: We've finally reached the point in his career when LeBron James is a fantasy question mark. He's missed a ton of time in two of the last three seasons, and while both injuries were flukey, his body no longer heals at a super-human level. Outside of LeBron, Lonzo Ball is probably my biggest swing piece. He's been great in spurts but is yet to put together a full season of well-above-average play. And as we head into the offseason, there's a decent chance the free-agent-to-be will have to adjust to a new team.